Sometimes we just want a quick snack or two, hang out with friends, do a road trip – all these activities end up with a messy car due to dirt, snacks, crumbs, soil, sand etc. We don't want that and the worst part is that it is very difficult to clean your entire car. The price of cleaning the dirt, crumbs, and dust off the car can be daunting. Well, not anymore with the DuzzaFree. This portable, cordfree car vacuum cleaner can help you deal with messy remnants on your car without stressing you out!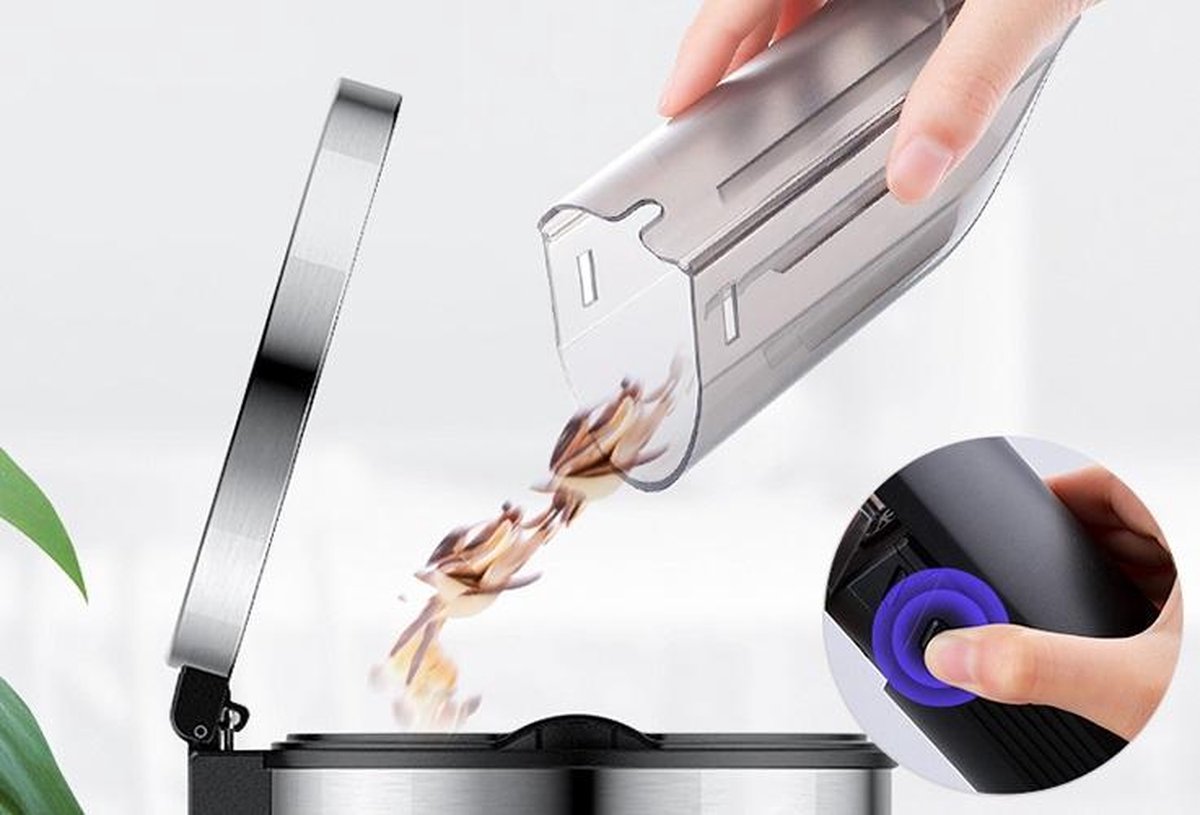 Are you having any troubles with the standard household-sized vacuum cleaner to get your vehicle interior clean? Then we've got something that blends high performance with smaller size. Our vacuum cleaner for car measures just 6.3cm in length and weighs just 0.67-kg for an easy-to-store cleaning powerhouse right in your car. This is a lightweight mini car vacuum cleaner that delivers big results.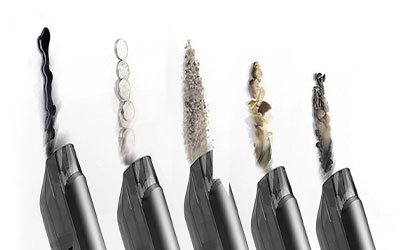 When the mess gets too much, it's time to tidy up. Good thing, the DuzzaFree can partner with you in keeping your car dust-free, crumb-free, and immaculately clean.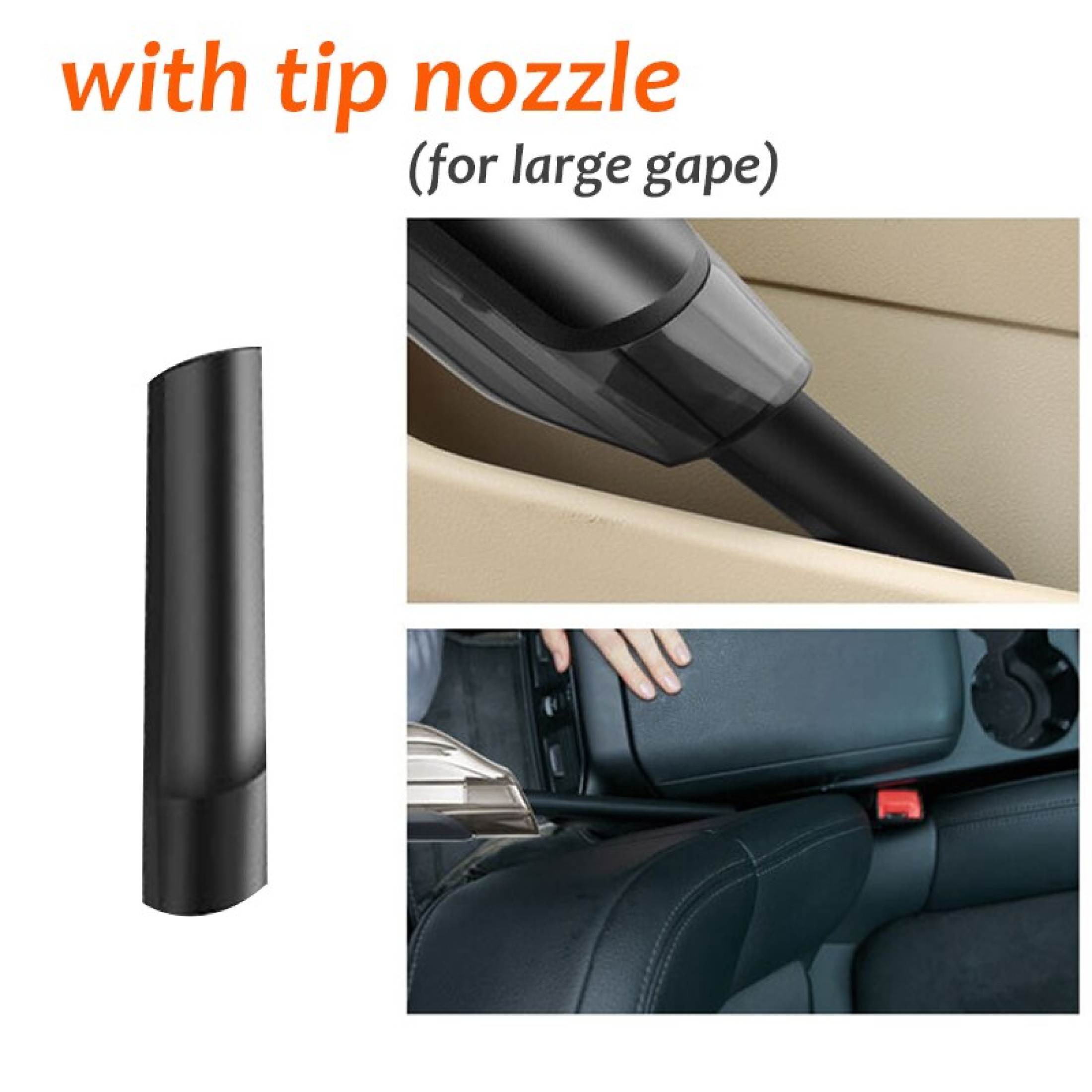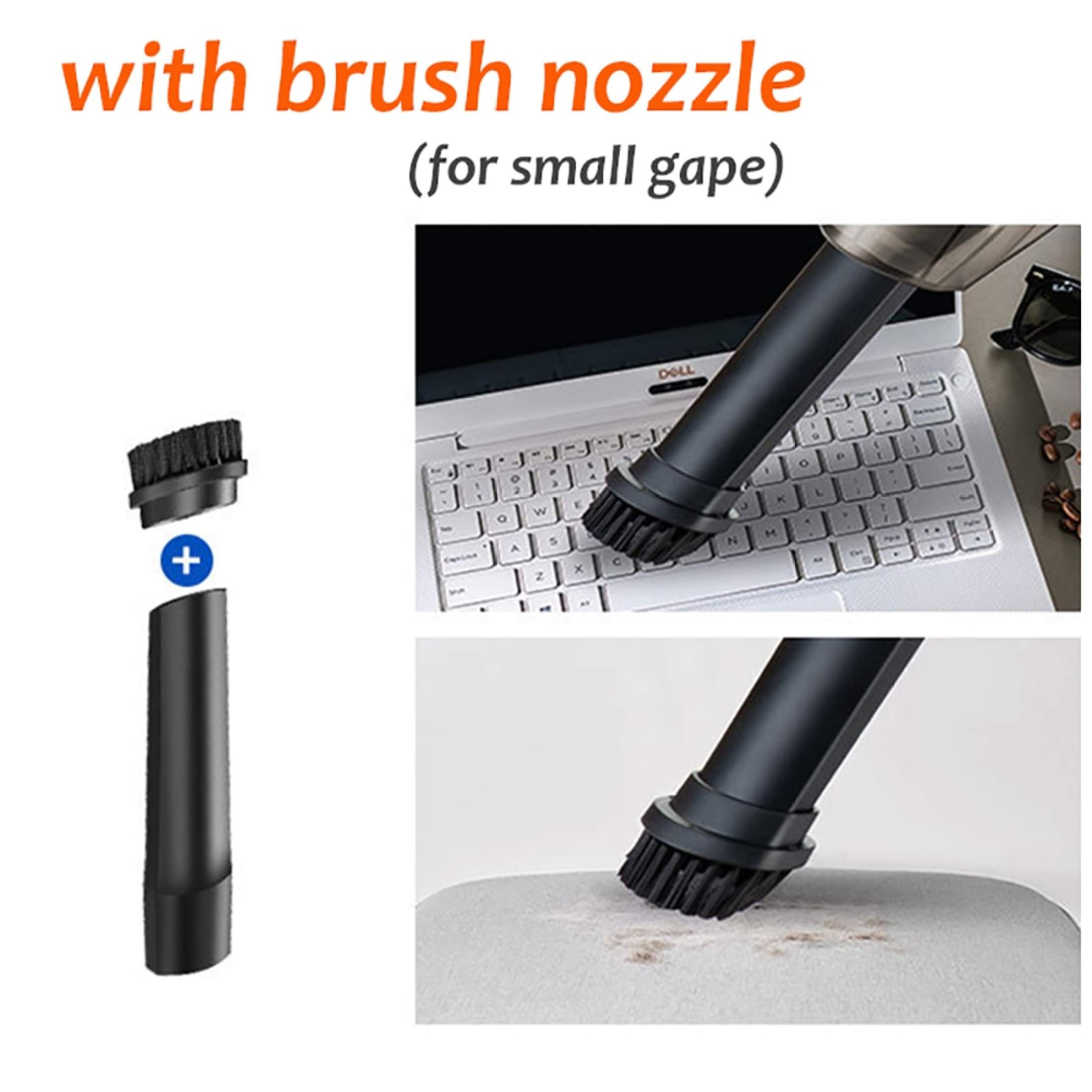 The DuzzaFree Advantage
You will get multiple cleaning options! The portable car vacuum cleaner has multiple attachments enable you to easily remove the liquid, the size of particles, fruit dander or foot sand from the tightest and most hard to reach areas of your car.

The car vacuum cleaner that is cordless, low-maintenance, and perfect for traveling. Weighing only 0.67 KG, it has been designed specifically for speed and ease of use.The cordless car vacuum cleaner is portable to use, and can reach some hard-to-reach areas such as sofa gap and inside of your car.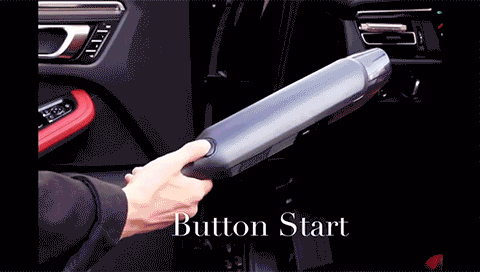 Features:
✅ The vacuum cleaner for traveling! A car vacuum cleaner should be light and compact so that it is easy to hold and maneuver when you are cleaning in and around your car. The DuzzaFree delivers this perk on your car. You can conveniently keep it inside your dashboard without worrying about it hogging space.
✅This is a fuss-free, cordless vacuum cleaner! This cordless vacuum cleaner offer greater mobility and allow you to clean your car on the go. No more complicated cords and wires to deal with.
✅ Simple to use, and really easy even for first time users. The DuzzaFree mini vacuum cleaner only needs a push of a button to suck up messes. This one-button operation makes cleaning your car a breeze. 
✅ The DuzzaFree includes special attachments! The vacuum cleaner comes with 2 special attachments for reaching small cracks and crevices.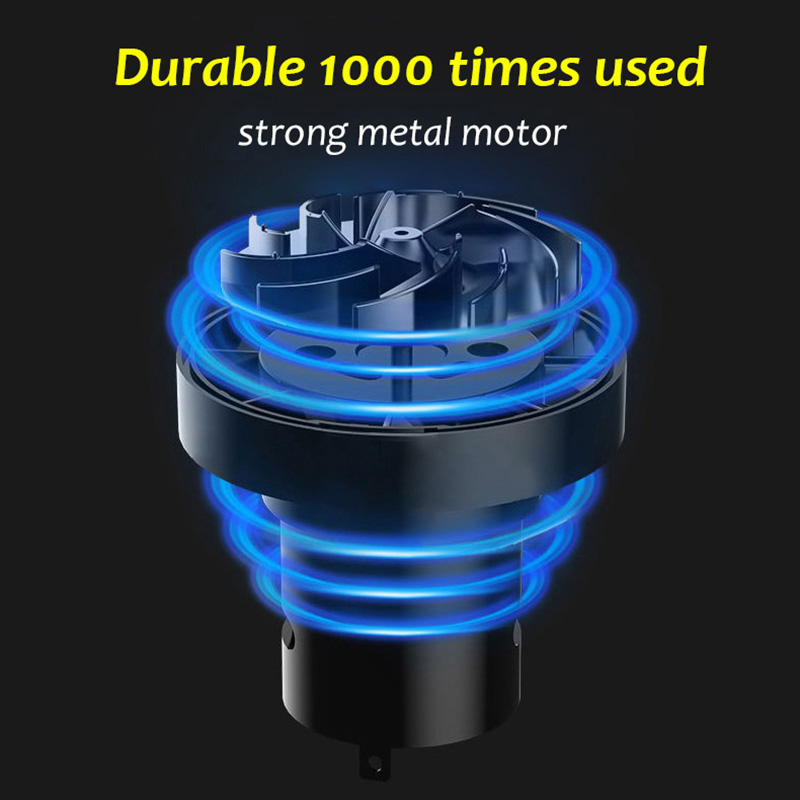 ✅ Includes a powerful suction that will never let you down. The DuzzaFree is made of ergonomic alloy and with patented design provides strong suction of the cordless high-performance vacuum cleaner. The channel design ensures smooth operation of the channel and large absorption pressure.
Accessories and Attachments for the DuzzaFree
Crevice Tool
The crevice tool, as the name implies, makes it easy to reach between crevices or other narrow spaces in your car. In addition, use the crevice tool between the car seats and the corners of the seat.
Brush Pipe
This attachment is designed for dusting. The long, soft bristles are soft and will not scratch the surface. Use it on furniture, blinds, lampshades or on the dashboard of your car. Dirt and dust will cling to the bristles and be sucked into the open center of the brush.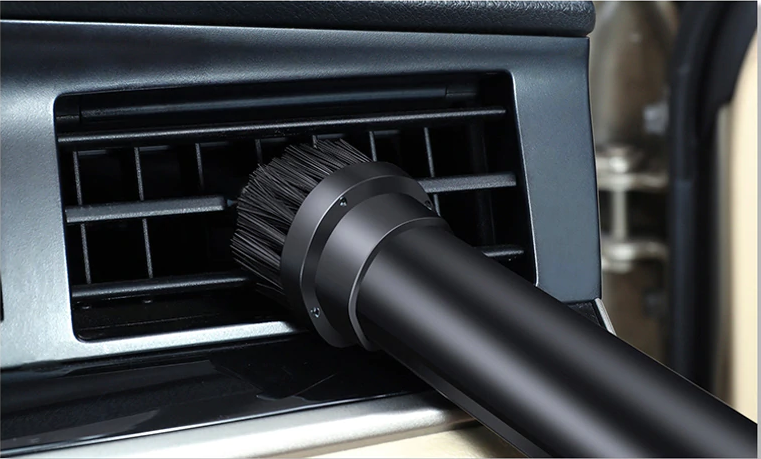 Specifications:
The vacuum is made of aluminum alloy + ABS.

Battery capacity is at 11.1V/2000mAh.

Absorbing pressure 4kPa.
Charging time takes up to 3.5 hours.
Output power :50W.
Weight 0.6 kg
Technology Oxidation
Length  38cm
Width 6.5cm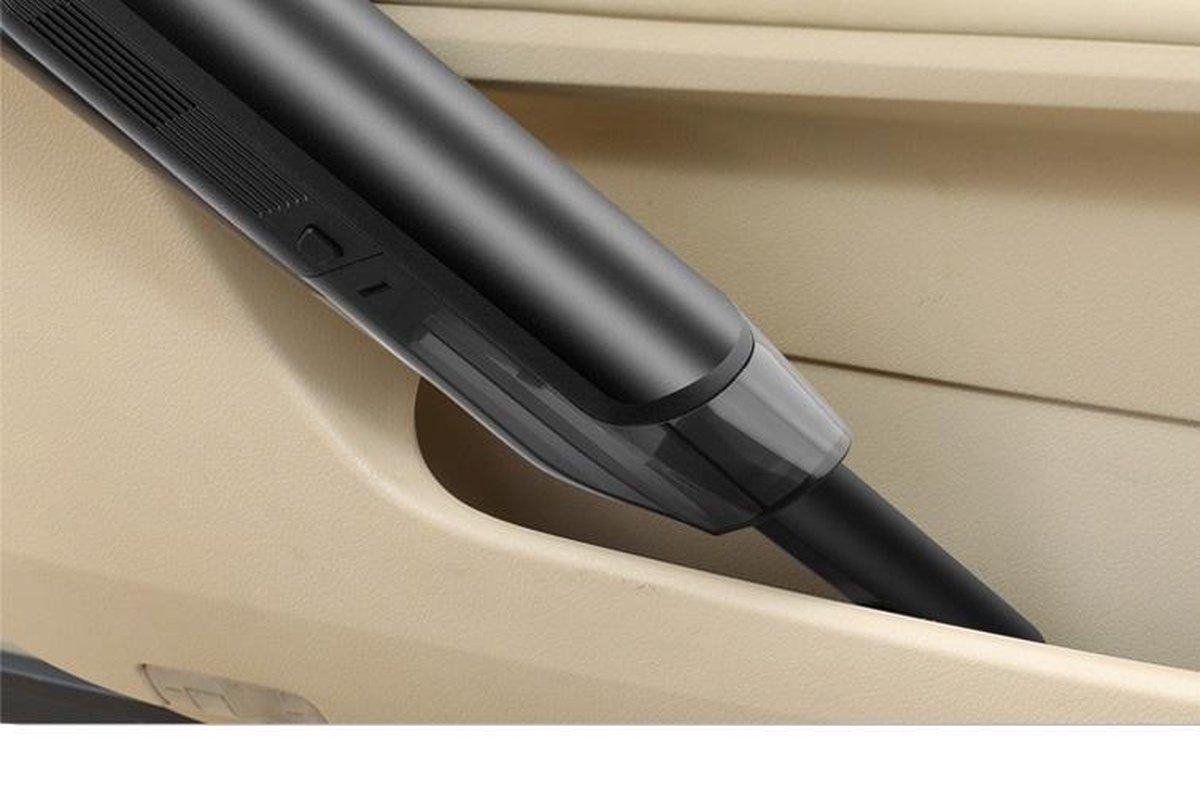 Package Include
1 x Cordless Car Vacuum Cleaner
1 x Crevice tool
1 x Brush Nozzle
1 x Charging Cable