Do it All—with DoontX!
Whether you're a hardcore PC gamer or a console baby, eventually, the people you live with will probably get annoyed at the various bleeps, bloops, and gunshots of your video games. Maybe you've already got a great pair of headphones and a webcam with a mic to cover your multiplayer needs, but sometimes it's nice to have it all in one place.
Take all your sound needs into one simple and powerful headset with DoontX. This gaming headset, or shall we say, an all-around headset brings accessibility like no other. Enjoy quality, immersive, and exhilarating gameplay with DoontX's wired gaming feature. And if it's time to unwind, take your favorite tracks outside and experience clear and crisp sound.
DoontX Headset: Comfortable Audio Experience 24/7!
Whether it's competitive gaming or a client call, the DoontX brings a comfortable audio experience like never before. Experience an advanced, 360-degrees adjusted, and undirectional noise reduction for a clear and crisp sound that never misses a single detail.
Worried about call interruption? Say no more with DoontX! You can take advantage of the boom microphone and fast-stable Bluetooth transmission features that secure your conversation anywhere you'll go. It's easy, clear, and steady—that's the DoontX difference!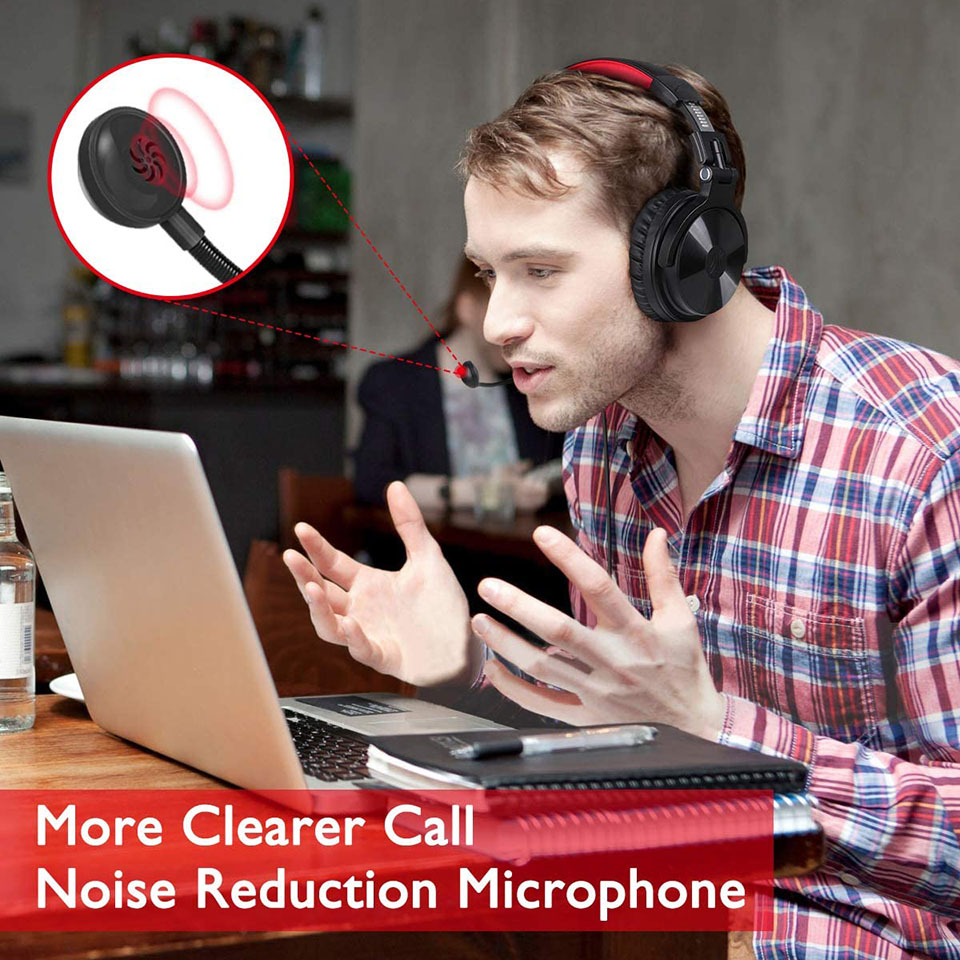 Noise Isolating Microphone
Online games are social activities that you can build connections and achieve objectives. Don't let your poor microphone take that opportunity away. The DoontX's noise isolating microphone takes in-game conversations to new heights. With its integrated, omnidirectional microphone that can transmit high-quality communication and is fitted with a premium noise-canceling feature, you can pick up sounds with great sensitivity. This support enables you to eliminate noise effectively and deliver or receive messages clearly in-game so that you can stay victorious in completing in-game key tasks and formulate winning strategies.
Since DoontX is a work-and-play headset, you can also take advantage of this feature in closing deals, discussing task collaborations, and other key conversations in your workplace. Plug in the DoontX headset on your laptop, PC, or smartphone and experience uninterrupted, clear, and crisp audio conversations every time.
I love how adjustable, clear, and convenient the DoontX headphones are. It made call conversation a pleasure, especially in a long, hectic day! — Marcus, Verified Purchase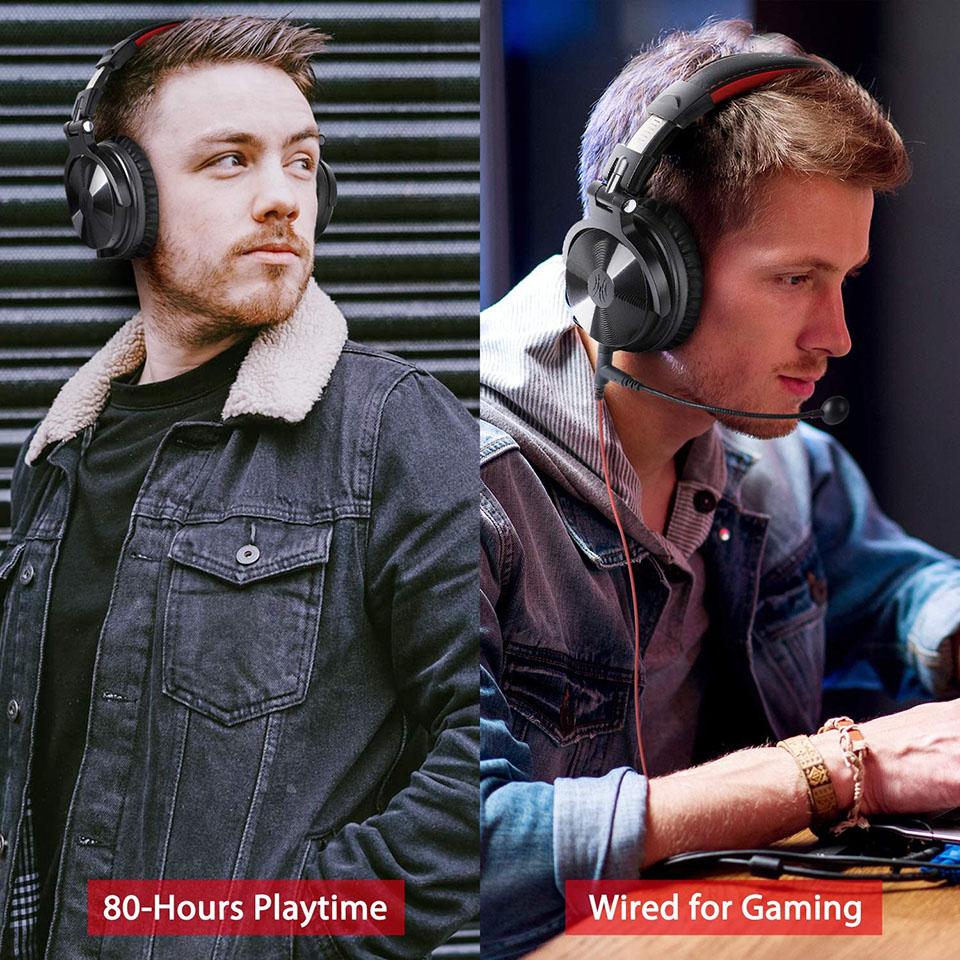 80 Hours Playtime
Enjoy non-stop playback of your favorite music tracks wirelessly. With DoontX 80 hours playtime support, you'll never run out of battery doing the things you love in the day. Once you're home, plug it in and play your online games while the headset charges on the sideline to get ready for your next outdoor and wireless music adventure!
50 mm Driver Speaker
Wondering how the DoontX could deliver an immersive, one-of-a-kind gaming experience? All thanks to the large 50-millimeter speaker unit drivers combined with neodymium magnets that provide a balanced stereo sound, powerful bass, clear vocal, and crisp high notes. Regardless of the DoontX is wired or wireless, you can enjoy a superb sound and supreme comfort.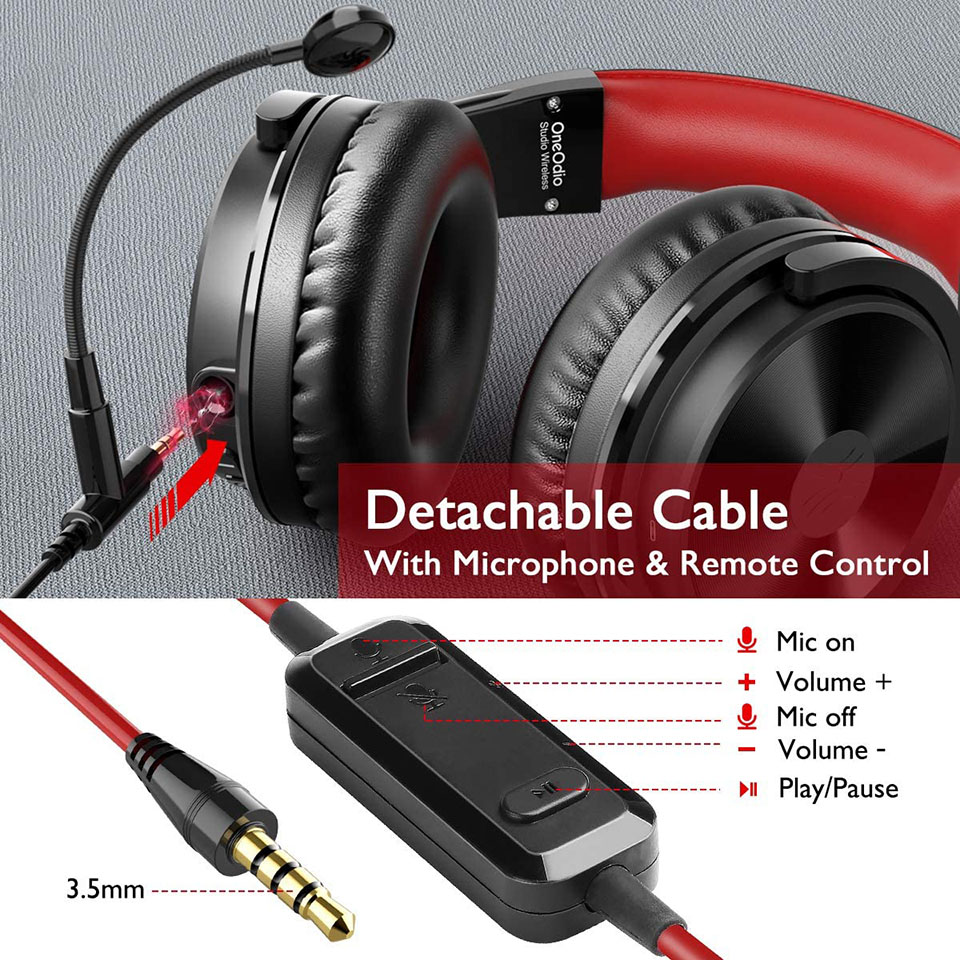 Wireless for Music; Wired for Gaming
Get the best of both worlds with DoontX! Don't let inaccessibility defy how you enjoy your sounds. For music, take it hands-free with 80-hours of playtime battery. And for gaming, embark on immersive gameplay with a clear, accurate, and stable sound experience with DoontX wired more.
Wireless: 80-hours Playtime, single charge support
Wired: Boom mic, audio cable connection (perfect for gaming and meeting conversations)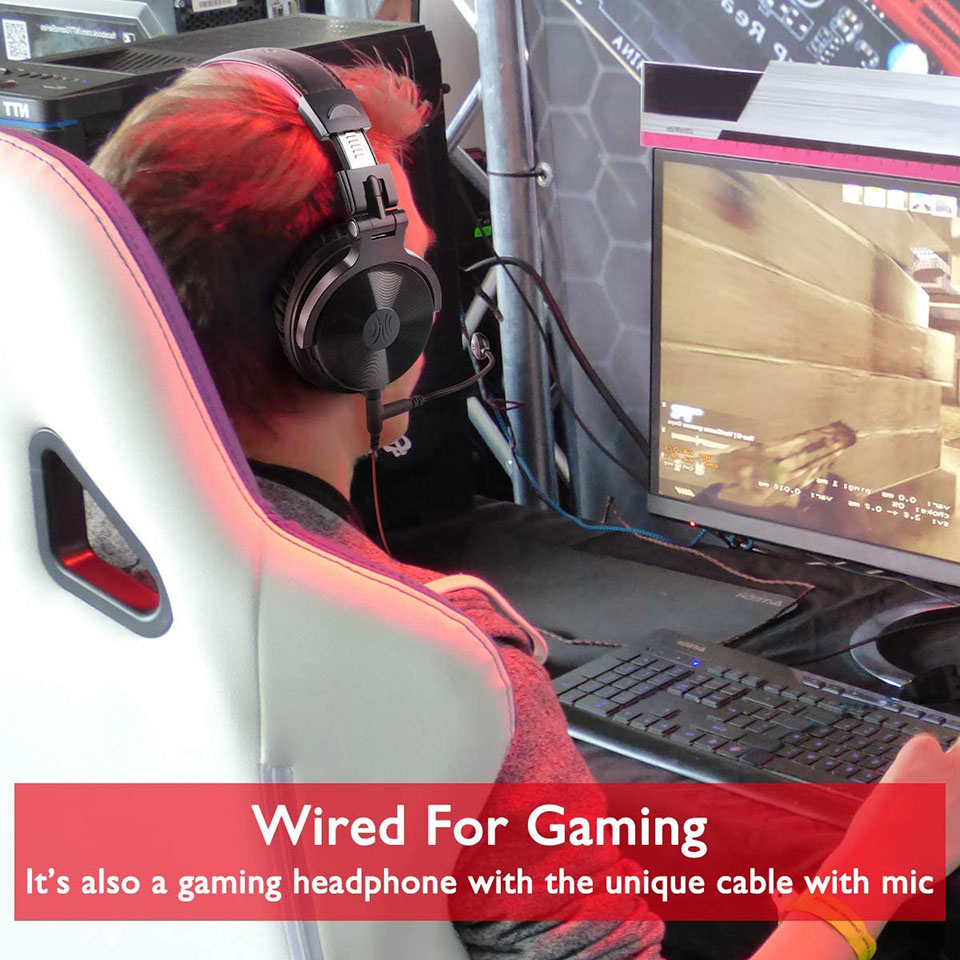 Comfortable and Foldable
The DoontX Gaming Headset offers maximum comfort and space-saving over-ear ergonomic design. Fitted with premium-grade memory foam, you'll enjoy wearing it without feeling any discomfort. On the other hand, the foldable headband is designed to save your desk space and easy carrying in the provided carrying bag.
Widely Compatible
Works With iPad, iPod, iPhone, Android, and many other audio devices. Compatible with all devices with a 3.5mm audio jack, like smartphones, laptops, PCs, PS4, Xbox One, etc.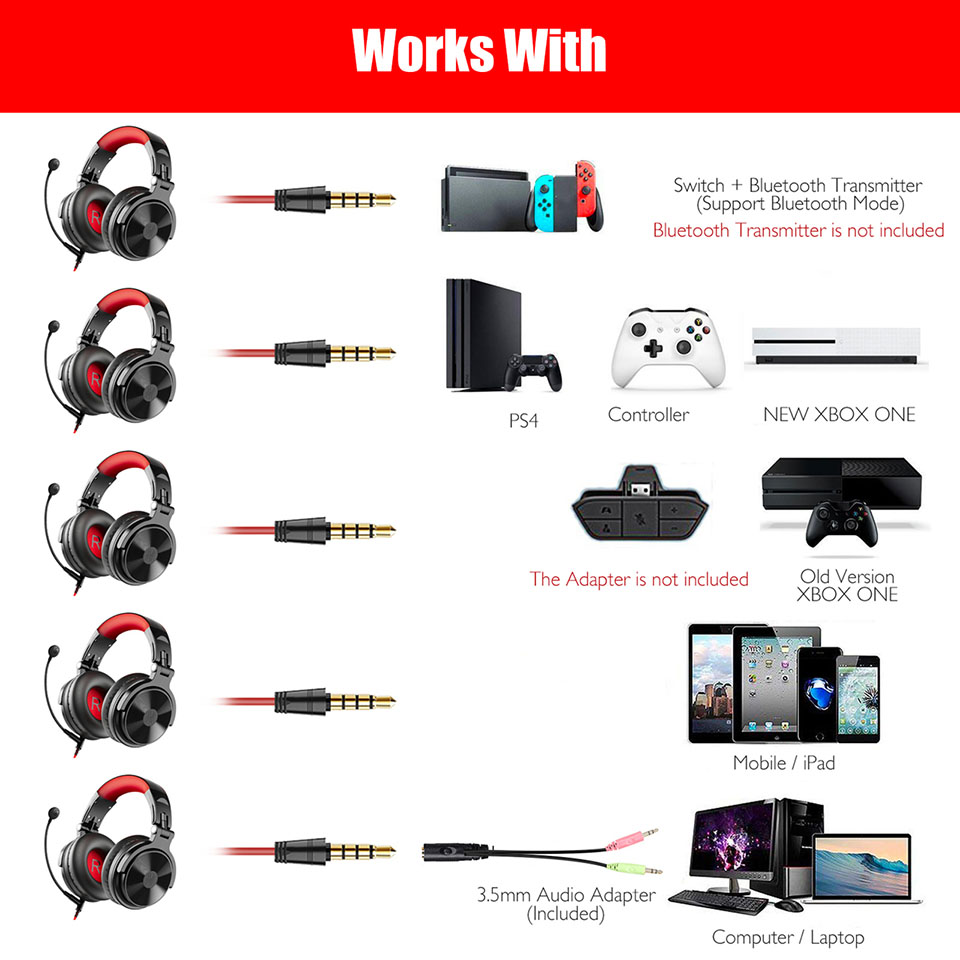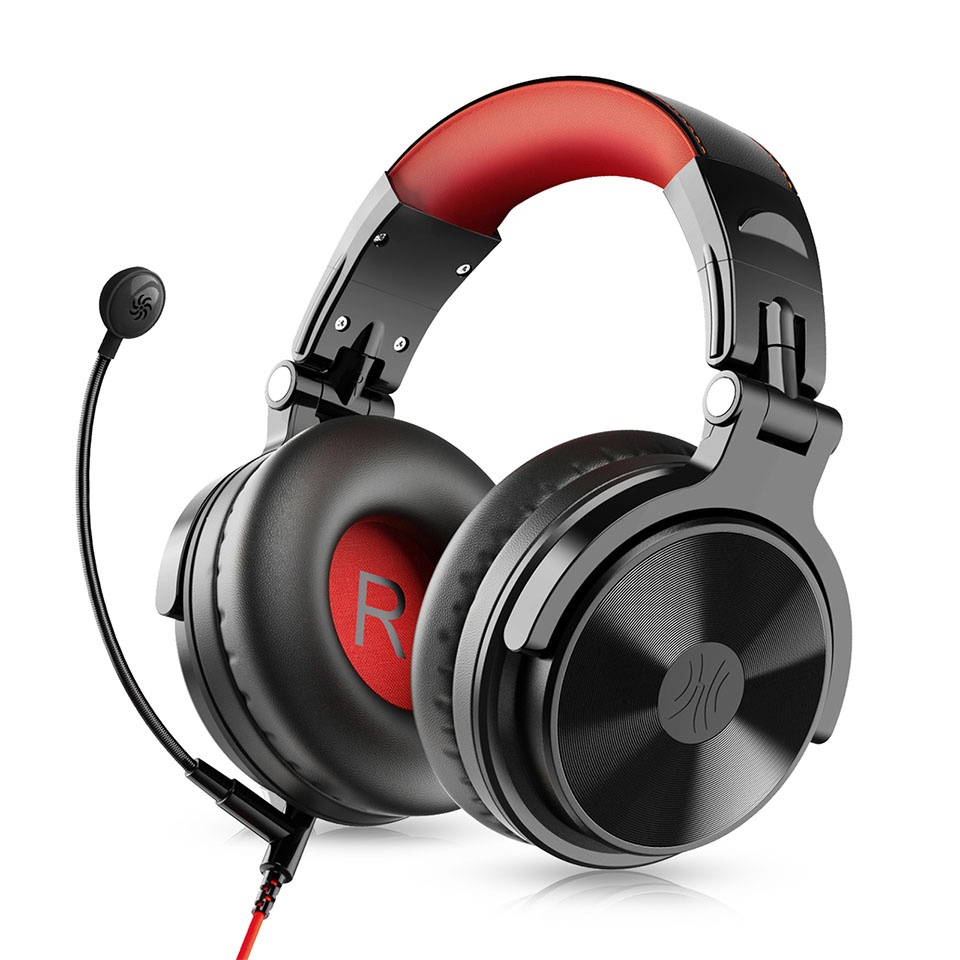 Product Specifications:
Type: Headset
Battery Capacity: 1500mah
Bluetooth Version: 5.0
Battery Capacity: 1500mah
Two Modes: Wireless and wired
Diameter Driver Unit: 50mm
Magnet Type: Neodymium
Impedance: 32Ω
Sensitivity: 110±3dB
Playtime: About 80H
Charging Time: ≈3H
Standby Time: About 500H
Effective Transmission Range:≥10m: undefined
Suitable for: Phone, Xbox One, PS4, PC
Color: Black+Red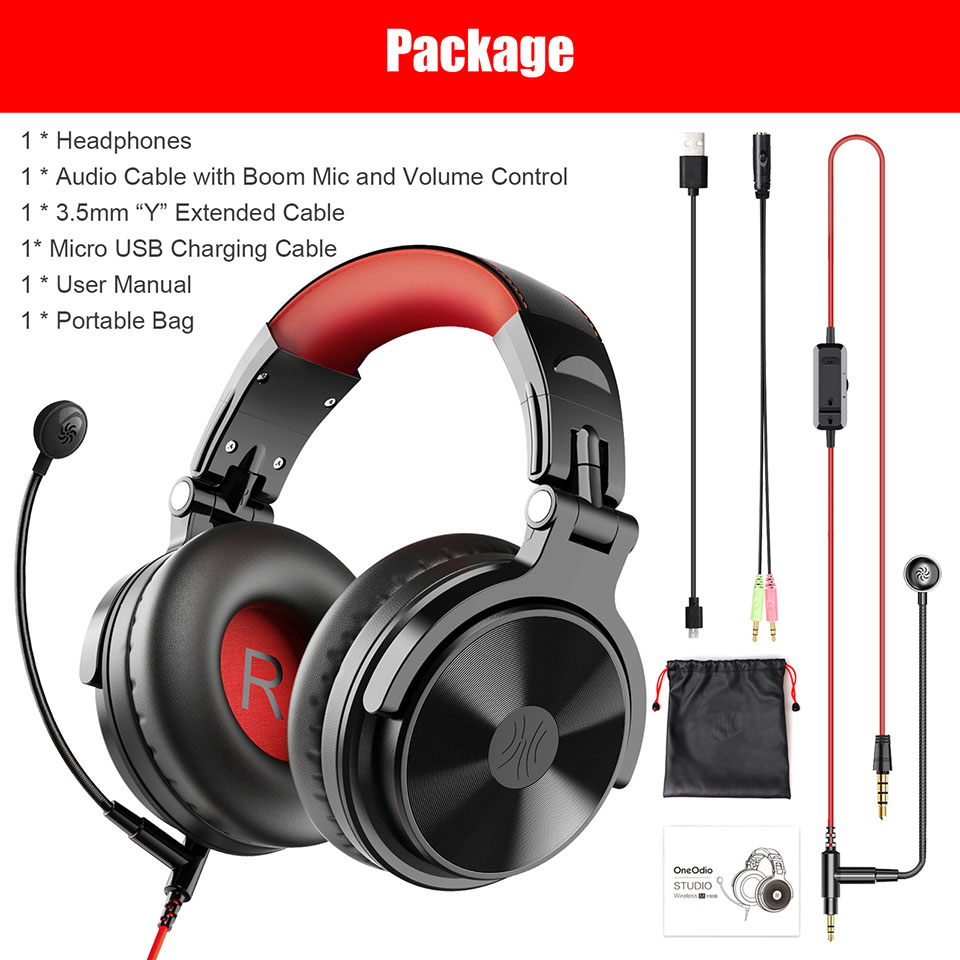 Package Includes:
1 * Headphones
1 * Audio Cable with Boom Mic and Volume Control
1 * 3.5mm "Y" Extended Cable
1 * Micro USB Charging Cable
1 * User Manual
1 * Portable Bag