With the CamFlash and Its Nine Light Modes, You Can Capture Beautiful Selfies and Group Photos DAY or NIGHT! With High-Color Rendering and Stabilizer, the Photos Will Be High Quality!

No More Shaky Photos with CamFlash's Stable Selfie Stick That Can Be Extended Up to 40 Inches and Convertible to Tripod
When it comes to taking selfies and groufies, there's always a challenge when you have to take it on your own. You use your hand which can be shaky, and can only hold the camera up to capture minimal details.
Fortunately, selfie sticks are here! And to make that better, the CamFlash is here!
Unlike regular selfie sticks, the CamFlash can be extended up to 40 inches - making it more possible for you to cover more sights, and include more people in the photo. With its stable build, you won't have to worry about getting shaky, blurry photos.
Whether it's day or night, you will get the best quality for your photos, thanks to the built-in LED light that comes in 9 modes!
With the CamFlash, you can have the best photos while you're out vacationing, strolling alone, or taking photos with a large group.
Why Choose CamFlash Selfie Stick? 
Comes with a Bluetooth-ready selfie stick.
Includes a remote control for hands-free capturing.
Comes with built-in LED light with 9 modes.
Package includes a tripod.
Caters to both vertical and horizontal shots.
Lightweight selfie stick can be extended up to 40 inches.
Features a solid build that stabilizes photo quality.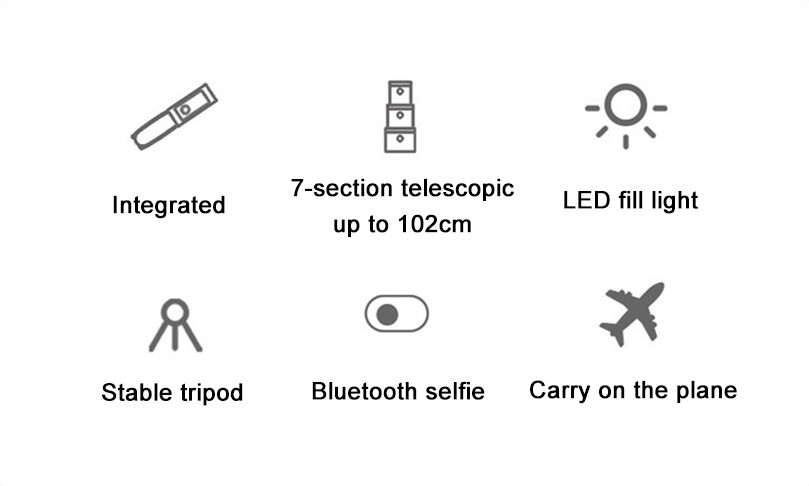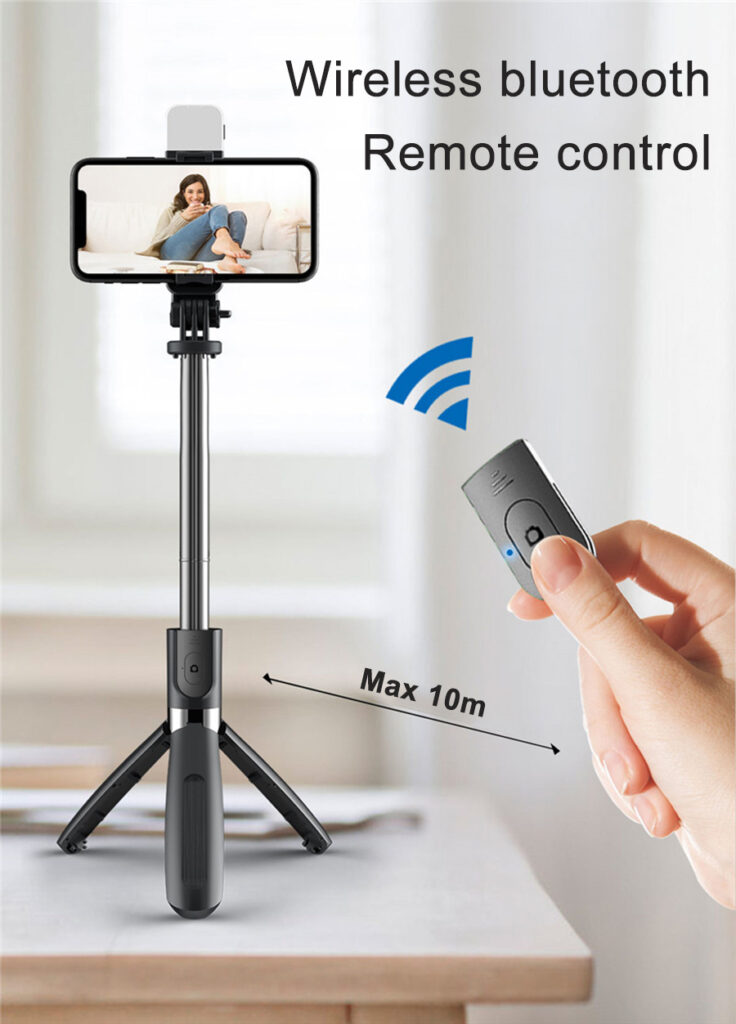 CamFlash Selfie Stick Features
🌟 Create the best, well-lit photos with CamFlash's built-in LED light with 9 light modes. No more dark, grainy photos anymore. The built-in LED light can cover a 180-degree angle that lits up even the spots that are commonly prone to shadows. Even if you're taking photos at night, you won't have to compromise the details.
🌟With an anti-slip grip on the selfie stick that can be extended up to 40 inches so you can capture more! Take a wider selfie by just placing your phone on the holder extending it to an ideal length. The stick can be stretched up to 40 inches - a helpful feature if you're capturing wide, landscape photos and group photos.

🌟 With a stable, non-slip tripod for stick-less photos. Do you want to photos that isn't photobombed by a selfie stick? Take a wider selfie by just placing your phone on the holder and placing the tripod on any surface that allows you to click the photo from a distance using a Bluetooth remote.
🌟 The selfie stick can cater to both horizontal and vertical way of capturing photos. Whether you're taking an outfit shot, or taking in the sights of your vacation spot, the CamFlash can help you!
🌟
It can hold a heavy phone without wobbling or tilting, or causing your phone to fall. It is the lightest, most exquisite, and stable selfie stick tripod with non-slip footing.

🌟 Quickly pair with Bluetooth devices without the need for a timer on your phone or messy wires. Completely rotatable for any angle that you wish to record video or take photos.
🌟 Compatible with 98% of mobile phones and camera software. The shutter button supports the original camera of the mobile phone and third-party APP shooting
🌟 Comes with a tripod, integrated storage, Selfie pole and tripod that can be switched at will. Small and portable, you can hold it in one hand, and easily put it in your bag for your travels.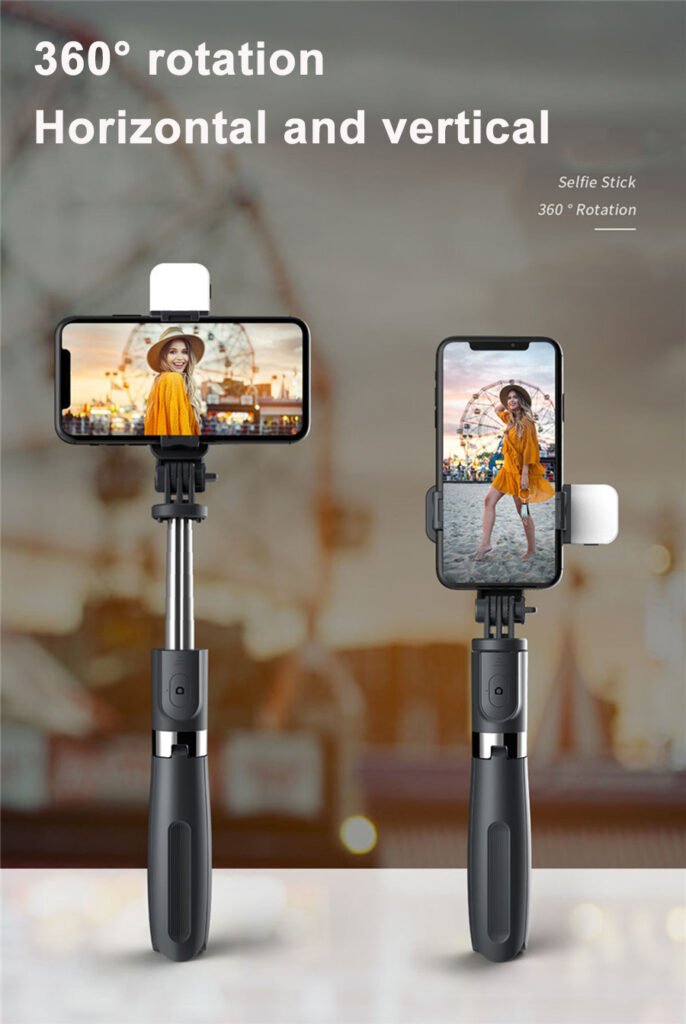 Specifications:
Product name: Bluetooth selfie stick
Model: L02S
Product material: stainless steel + ABS material
Color: black, white
Support Remote Control: Yes
Communication: Bluetooth
Size: 45*35*194~1024 mm
Power: 0.2W/ pcs
Bluetooth vision: 4.0
Weight (g): 165
Universal: Bluetooth remote control, universal for Apple and Android
Package Content:
1* Bluetooth Selfie Stick
1* USB Cable
1* Manual