Are you tired of constantly worrying about the check engine light turning on and the high costs of mechanic visits? Look no further than the Autonexis OBD2 Scanner, the ultimate tool for DIYers and car enthusiasts alike!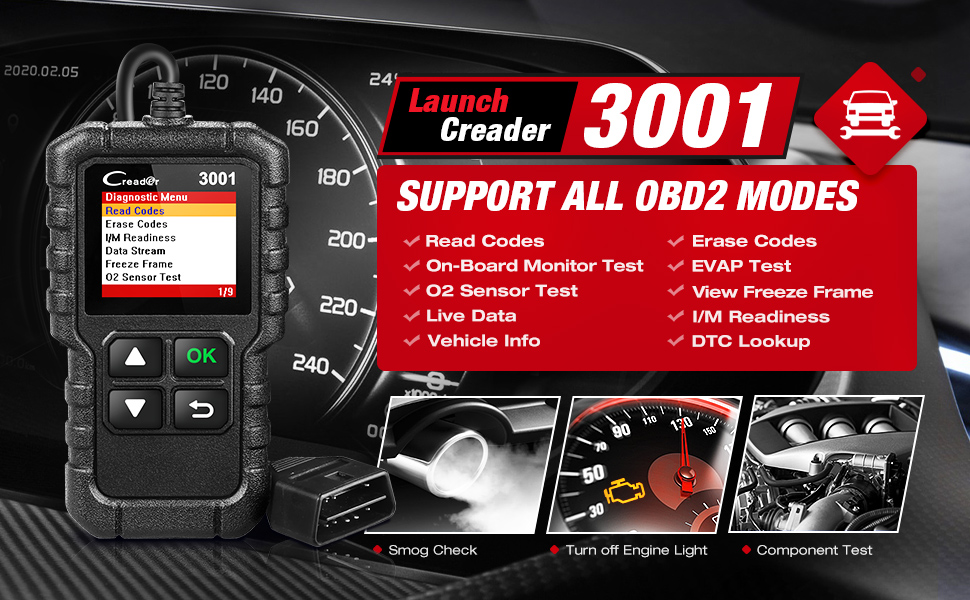 This scanner is built to read and clear fault codes for engine systems, including a fault codes definition lookup library, allowing you to easily diagnose and fix issues on your own. And with its I/M readiness status test, you can ensure that your vehicle passes the Smog Check with ease, saving you money on fines.
Equipped with a 2.5 feet long cable and made of a very thick flexible insulator, the Autonexis OBD2 Scanner is user-friendly and durable. Its ability to read live data for engine systems allows for quick detection of vehicle failures and analysis of engine performance.
What sets the Autonexis OBD2 Scanner apart from other scanners is its additional functions, including the ability to perform O2 Sensor tests, Evap system tests, and On-Board monitor test functions. This means that you can verify a fix right away, without waiting for the car to run it automatically.
Suitable for both DIYers and car enthusiasts, the Autonexis OBD2 Scanner supports over 100,000+ car models and offers lifetime free updates. Recommended by Mechanic Scotty Kilmer on YouTube and backed by a 5-year warranty and 100% money-back guarantee, the Autonexis OBD2 Scanner is the perfect partner for anyone who wants to take control of their car??s health and save money on repairs.
Order your Autonexis OBD2 Scanner today and say goodbye to stress and worry about your car??s engine issues!
Features:
Read and clear fault codes for engine systems
Built-in fault codes definition lookup library
Works on most 1996 and newer US-based vehicles that are OBDII compliant
Equipped with a 2.5 feet long cable and made of a very thick flexible insulator
I/M readiness status test
Turns off the MIL
Can read the car's information, such as the VIN number
Supports reading live data for engine systems
Performs O2 sensor tests, On-Board monitor test functions, EVAP system test
Retrieve and display test results for emission-related powertrain components and systems
Check the engine's misfire or compression problems on a particular cylinder
Benefits:
Allows car owners to diagnose and fix engine issues on their own
Saves money on mechanic visits
Ensures that the vehicle passes the Smog Check easily
Provides quick detection of vehicle failures, saving trips to the mechanic
Allows car owners to view live data and analyze engine performance
Can verify a fix right away, without waiting for the car to run it automatically
Lifetime free updates
5-year warranty
Recommended by Mechanic Scotty Kilmer on YouTube