Monitor any type of vehicle, whether it's a personal SUV, company car, or truck in real-time as if you've got eyes like a hawk with our AutoHawk Primo OBDII Car Tracker. You won't have to worry about any missing data because its built-in high-sensitivity vibration sensor immediately alerts your linked account and automatically starts tracking as soon as the vehicle engine does.
Reviewing your vehicle's route history, speed, parking time, and more are conveniently available for 180 days at a time. Simply plug in your AutoHawk Primo OBDII Car Tracker, log in to the app or computer program, and start tracking!

Features



Easy-to-install and accurate monitoring. Features a plug-and-play OBD port with excellent positioning, location tracking, audio recording, and fence functions.
Vibration alarm. Includes a built-in high-sensitivity vibration sensor that immediately sends an alarm to your mobile phone or computer when the tracking device feels the vibration of the vehicle.
History track view. Review your current location, speed, direction, vehicle's route history, and parking time anytime. These data are automatically saved within 180 days at a time on the linked platforms.
Multi-platform monitoring. View and track on the Android/iOS mobile APP and other computer viewing programs.
Includes GEO Fence Alert. Automatically informs you when the tracker enters or exits a configured zone.

For a successful tracking experience
IMEI and ID numbers are exclusive numbers, which cannot be changed anywhere in the world.
Only 2G GSM SIM cards can be used. Not applicable to 3G or 4G and CDMA SIM cards. (SIM card not included)
The GPS tracker has a 16-pin standard interface that can be used in most cars. You can check your vehicle for its OBD interface.
If your SIM card has a PIN, please do unlock the SIM card on your phone as the tracker will not be able to read the SIM card.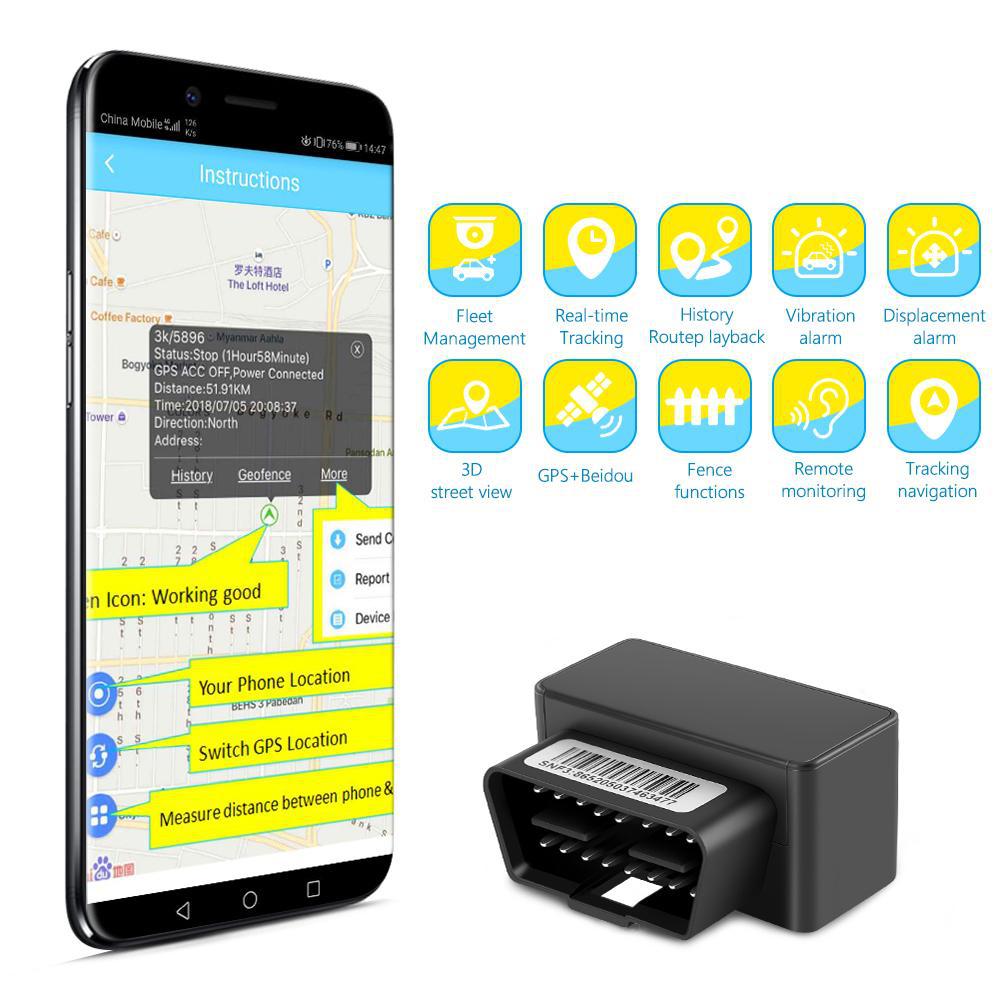 Specifications
Colour: Black
Size: 50x38x26mm
Positioning method: Beidou + GPS dual satellite positioning
Positioning accuracy: 5 meters
Interface: 16PIN standard OBDII interface
SIM card: Only support 2G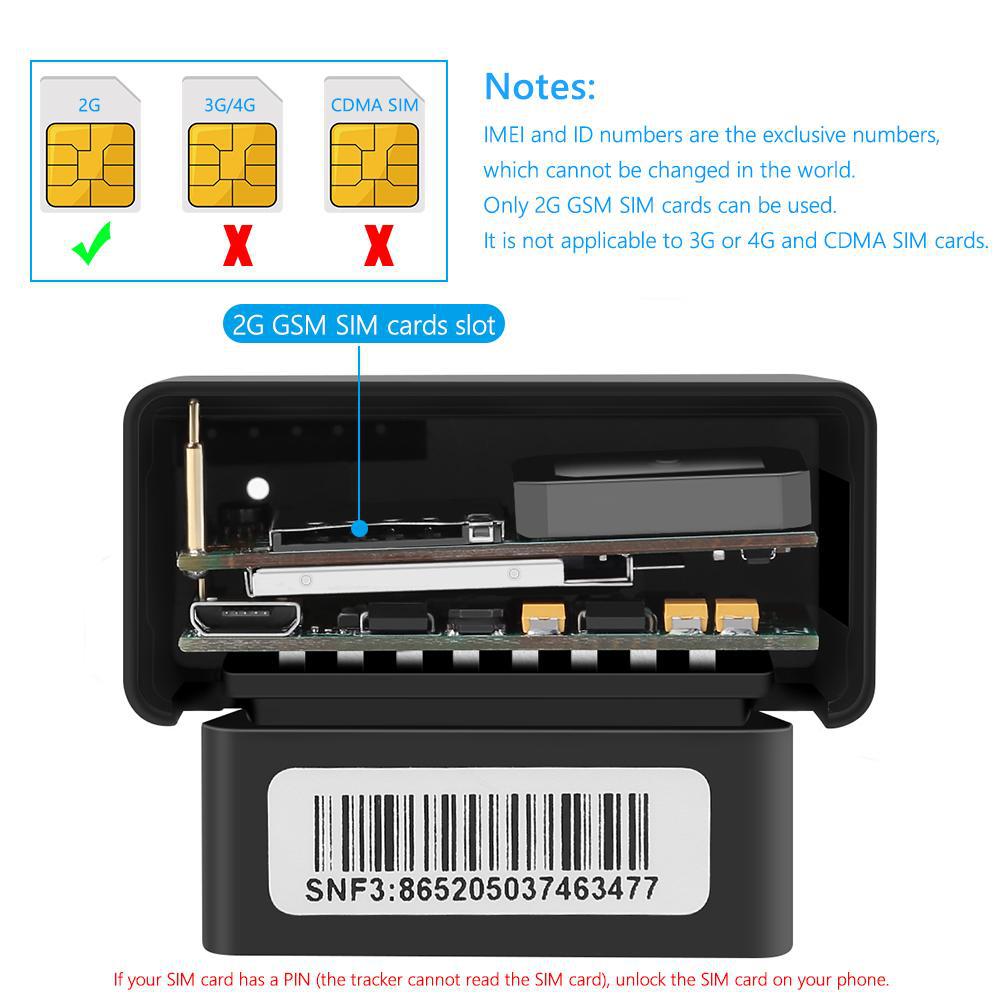 Packing Inclusions
1 x GPS Tracker
1 x User Manual