Never Commit a Construction Blunder Again!
It happens more often than not - we're trying to connect two dry walls together only to hammer onto a nail. Perhaps you have scoffed in frustration - "not again!" But really, it's inevitable. If you're only using your eyes and your "senses" to predict and estimate where nails, wires, and screws are located, you're probably going to have to deal with hammering at a wrong place. This is why stud finders have become such a popular device among builders, foremen, construction workers, wall installation people, and homeowners sprucing up their space.
Why Do I Even Need a Stud Finder?
The answer is simple - hammering and working on a wrong spot is a recipe for disaster! Not only are you attaching your wall's foundation onto a flimsy, unreliable spot; you're also ruining what's already in place. You wouldn't want your television or frames to go crashing down, or your walls falling over! Stud finders help you efficiently work on a dry wall to ensure you're installing your fixtures on the right place.
VioZen - The Ultimate Tool for a No-Error Project
A quality stud finder is the difference between a construction success... and a disaster! This is what the VioZen delivers! From finding nails, to sending off signals that you're going to be hitting and dabbling with wires, the VioZen allows you to skip the construction blunder lane.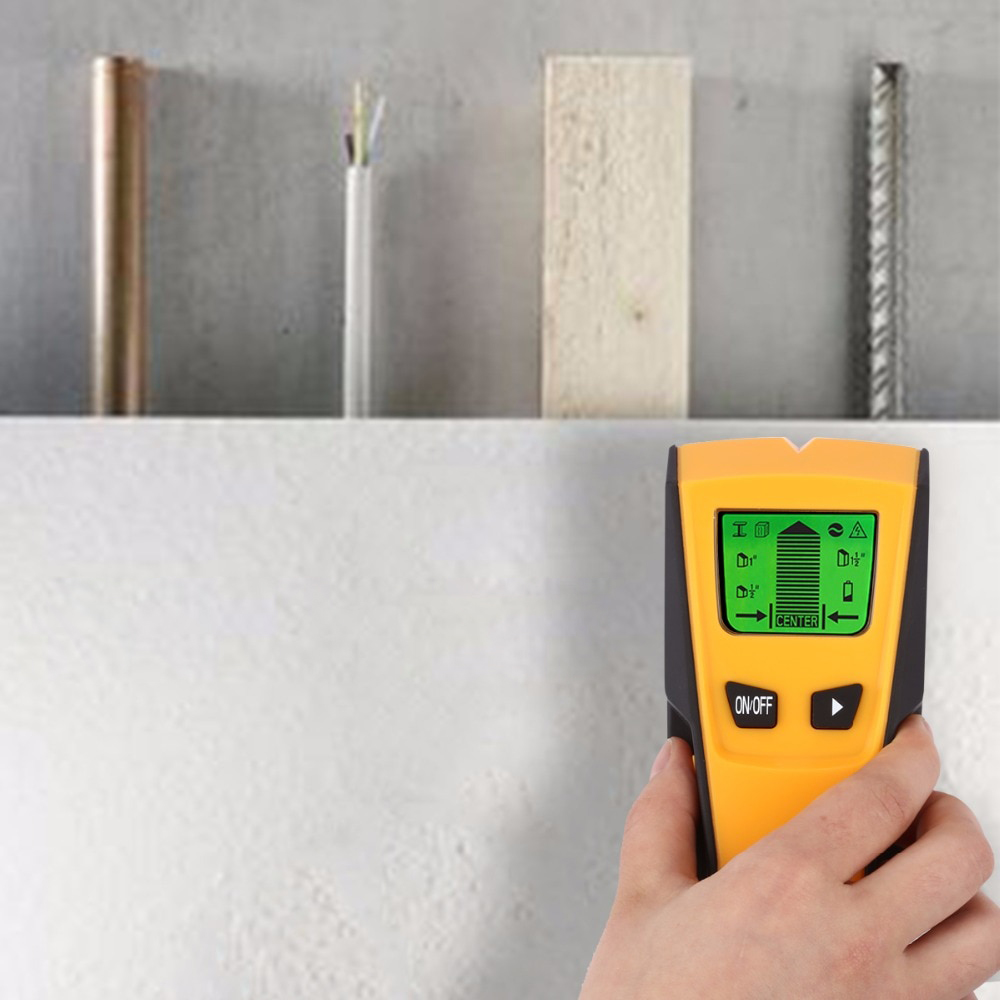 Features
Locates the edge of metal and wood stud in normal walls up to 1.5 inches (38mm) thick. The VioZen comes with a stud scan mode which can quickly and efficiently find studs like nails, screws, and other metal heads so you won't have to cut them off their place.
Locates the metal such as iron, copper, and aluminum pipe up to 3 inches (76mm) thick. This device has another mode - Metal Mode Sensor. This feature enables you to identify spots where aluminum wires, cords, and copper strings may be located.
Locates the AC wire up to 3 inches (76mm) thick. The AC wire mode of the VioZen ensures you that the device can detect even the thickest of wires!
3 Detector modes. This device has it all - a Stud Scan Mode, Metal Scan Mode, and AC Wire Scan Mode. Simply press a button to switch modes. You won't have to buy several devices anymore! Such a deal, right?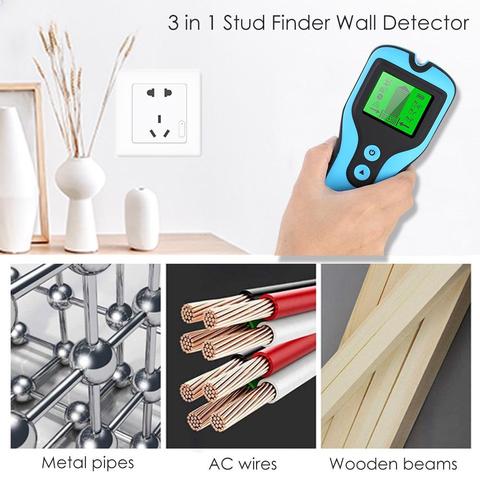 The VioZen is a perfect choice if you're looking for a device which can...
 Easily find the stud center.
 Accurately locate hidden metal pipes, live wire, stud, and wood frames.
Detect metal up to 76mm in depth.
Detect voltage up to 76mm in depth.
 Detect wood and metal stud up to 38mm.
 Project findings better with an LCD screen.
 Auto calibrate metal, voltage, and stud detection.
 Deliver audio and visual indication.
 Provide an auto shut off function.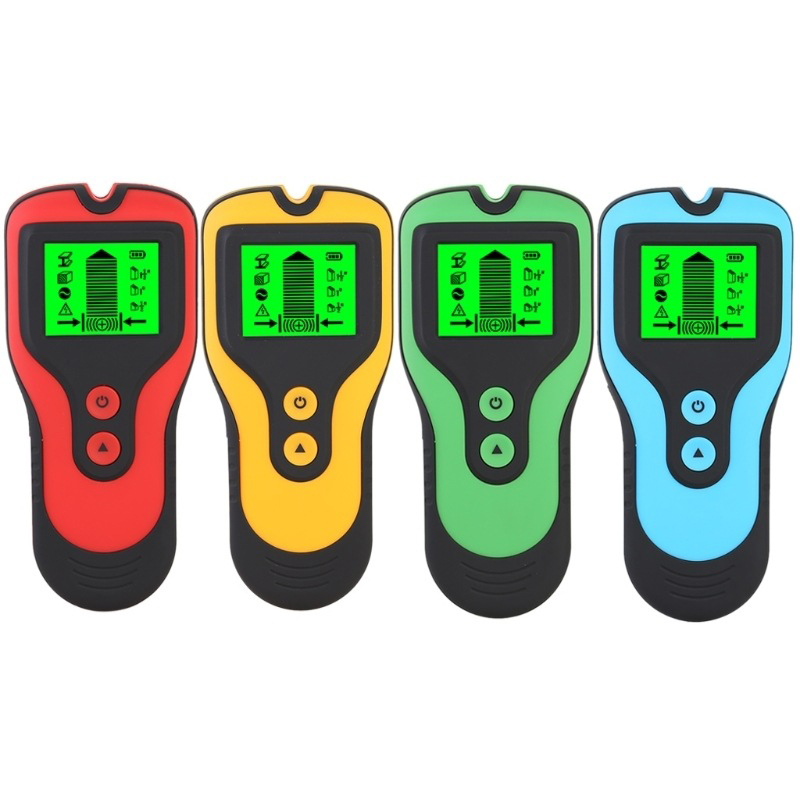 Specification
Battery power: AAA 1.5V×3 (Not included)
Stud Detecting depth: wood 30* 30mm: <>
Metal Detecting depth: lron pipe Φ 25mm: <>
AC Live Wires: AC 90~250V live wire (5cm),
frequency at 50~60 Hz
Operating temperature & humidity: -7oC ~ 40oC, <>
Storage temperature & humidity: -20oC ~ 50oC, <>
Size: 155(L)* 72(W)* 28(H) mm
Weight: about 203g (including battery)
Package included
1 * 3 in 1 Metal Voltage Stud Finder Wall Scanner