Your Most Professional iPad Air Case Ever!
The Tekkify Pro Invincible Shockproof iPad Air Case takes a unique spin to your traditional iPad case. With such a design that focuses on both functionality and heavy-duty protection, the Tekkify Pro is set to deliver a professional and personal user experience.
Sporting a built-in hand strap at the back that rotates 360-degrees, this iPad case gives you the ability to use your iPad in any orientation when working on highly mobile tasks. It also comes with a foldable kickstand that adds a stand feature for the case to let you view and work on your iPad at multiple angles. And to make everything extra convenient, the Tekkify Pro features an Apple Pencil holder on the side, which is a great way to keep your Apple Pencil both charged and protected.
Slick and Durable Design
Made from a hard internal shell and soft outer silicone, which is the perfect deterrent for unwanted accidents, the Tekkify Pro can protect your iPad from all denting and scratching. The Tekkify Pro also comes with a smooth and durable finish to accommodate both your personal and professional aesthetic needs.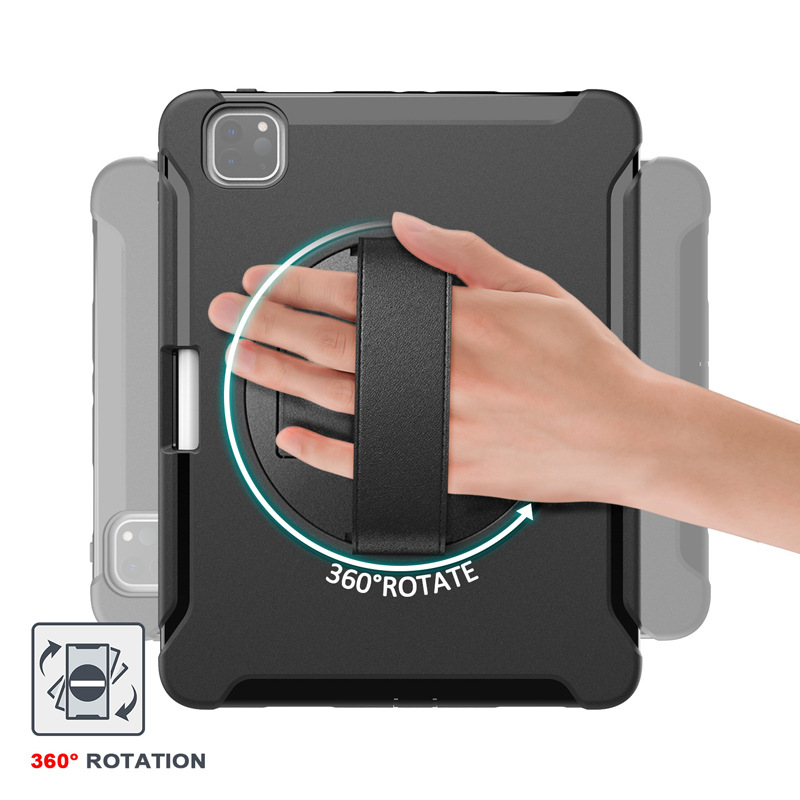 Features
A three-layer structure design provides a full around protection against scratch, impacts, and shock during daily use.
The built-in Apple Pencil holder offers a safe way to store your iPad pencil while in use.
Apple Pencil Charging and Pairing are supported.
360° Swiveling Stand: Located on the back of the iPad Air Shockproof Case there's a built-in 360-degree rotating kickstand and adjustable handle hand strap that provides a more flexible and convenient way to use your tablet during work, study, or travel.
Ideal for students, teachers, engineers, cashiers, and waiters, etc.
Compatibility
iPad 6/Air 2 model, iPad 5 / Air model, iPad Air4 10.9 2020 model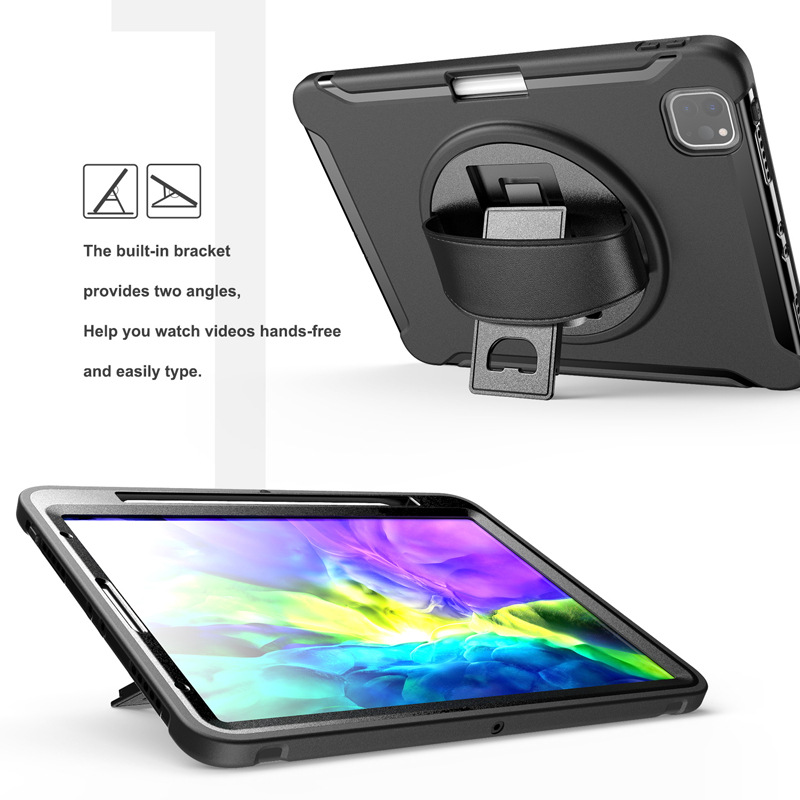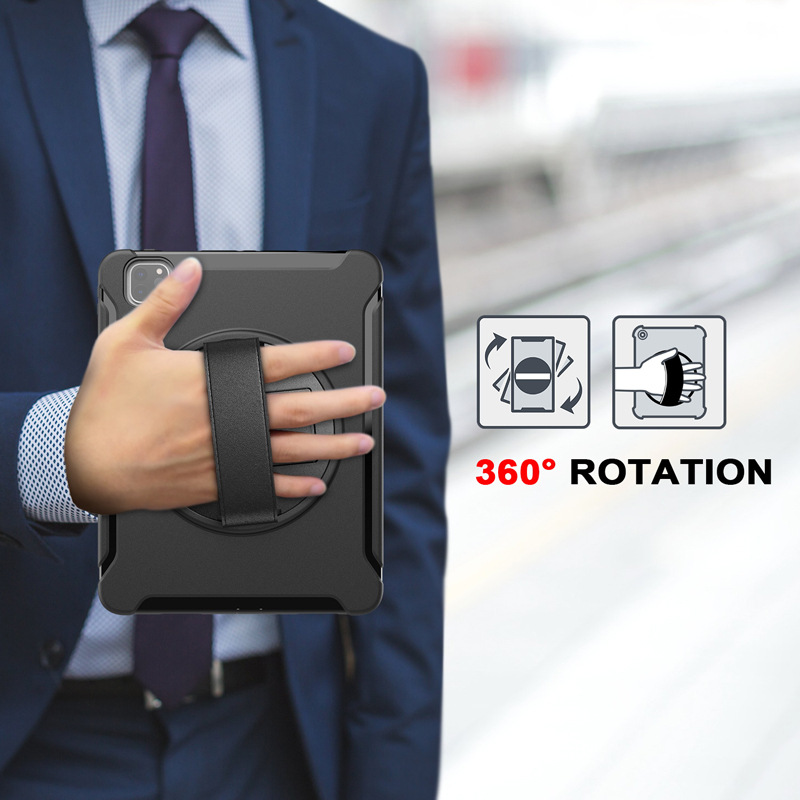 Rugged Structure Design
Covered by soft silicone and a hard PC, the Tekkify Pro offers excellent protection while keeping it professional-looking. The case is capable of supporting you throughout your tasks without fear of scratching or damaging your device.