Print on Anything with Our Stylish Portable Printer
Have a thing about labeling things like your spice bottles, notebooks, mugs, etc.? Or maybe, you run a small-time business that requires you to put your brand out there? Well, you don't need to pay hefty fines for professional printing services anymore! All you need is StylPrint Portable Printer!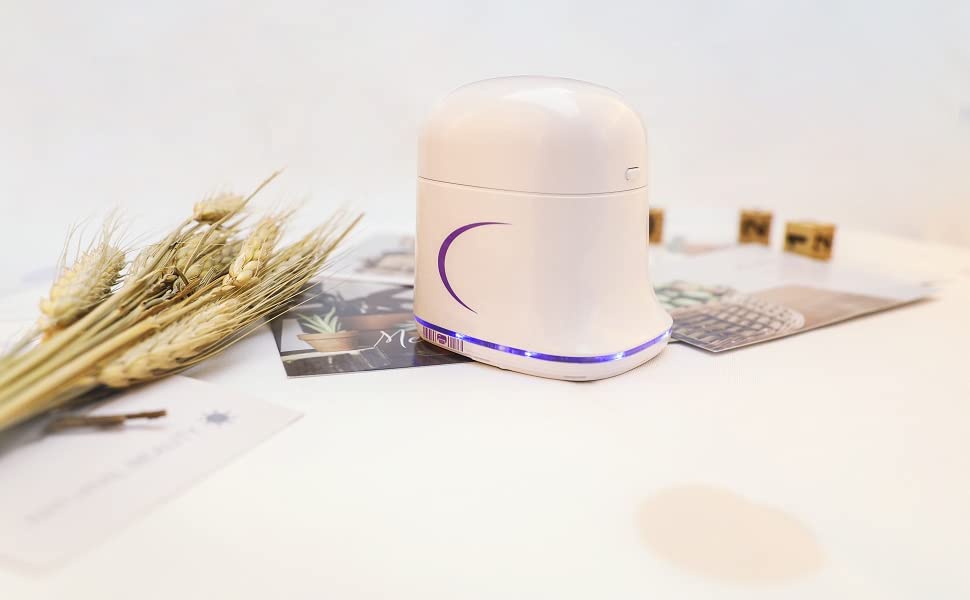 With StylPrint, all those printing ideas of yours will come true! This horseshoe-shaped printer is surely the best analyzer in work and daily life, suitable for printing on wood surfaces, paper, fiber, and almost everything you can think of!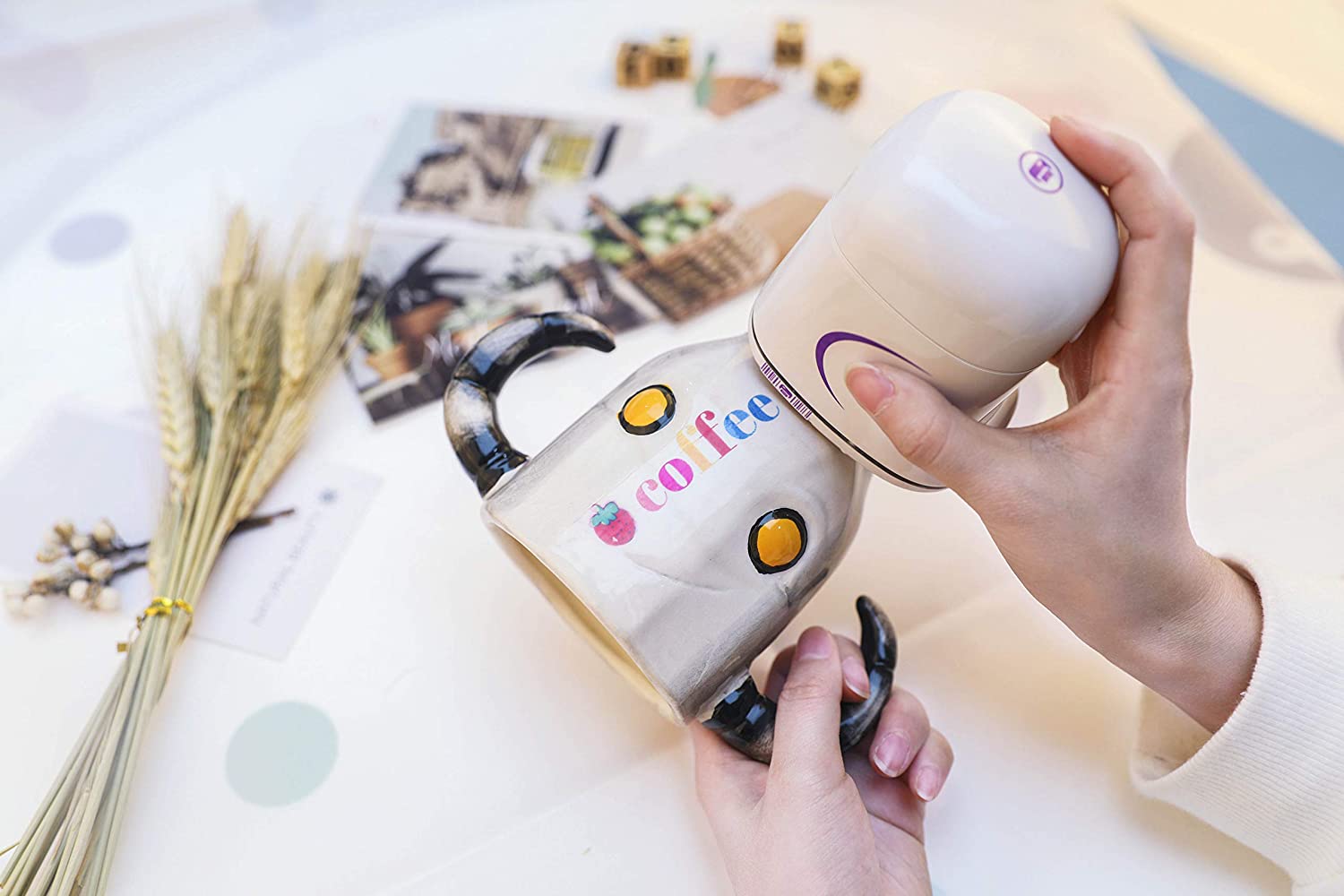 Why You Should Get StylPrint?
It comes with a removable 1200 mAh battery that provides 8 hours of continuous working time and 84 hours of standby time per charge. It also recharges quickly with Micro USB and only takes 4 hours to fully charge. That means you'll get to print more and turn your ideas in quicker.
We use 100% new tri-color ink cartridges and offer up to 5,000 multi-color prints with a single ink cartridge. It will only take you 3 seconds to print your t-shirt, designer gifts, wedding invitation cards, or use it to print barcodes, QR codes, dates for logistics, warehouse, and retail.
The StylPrint PEKOKO APP is compatible with Android and IOS. It's easy to wirelessly personalize text, QR codes, or logos on your phone. Just transfer them from app to printer via Bluetooth and let the device do its magic.
Swipe to Print: the StylPrint is comfortable to hold and flexible to print. The ergonomic design makes this printer very comfortable to hold and print. The size of the 90 * 68 * 78mm makes it easy to put it in your pocket.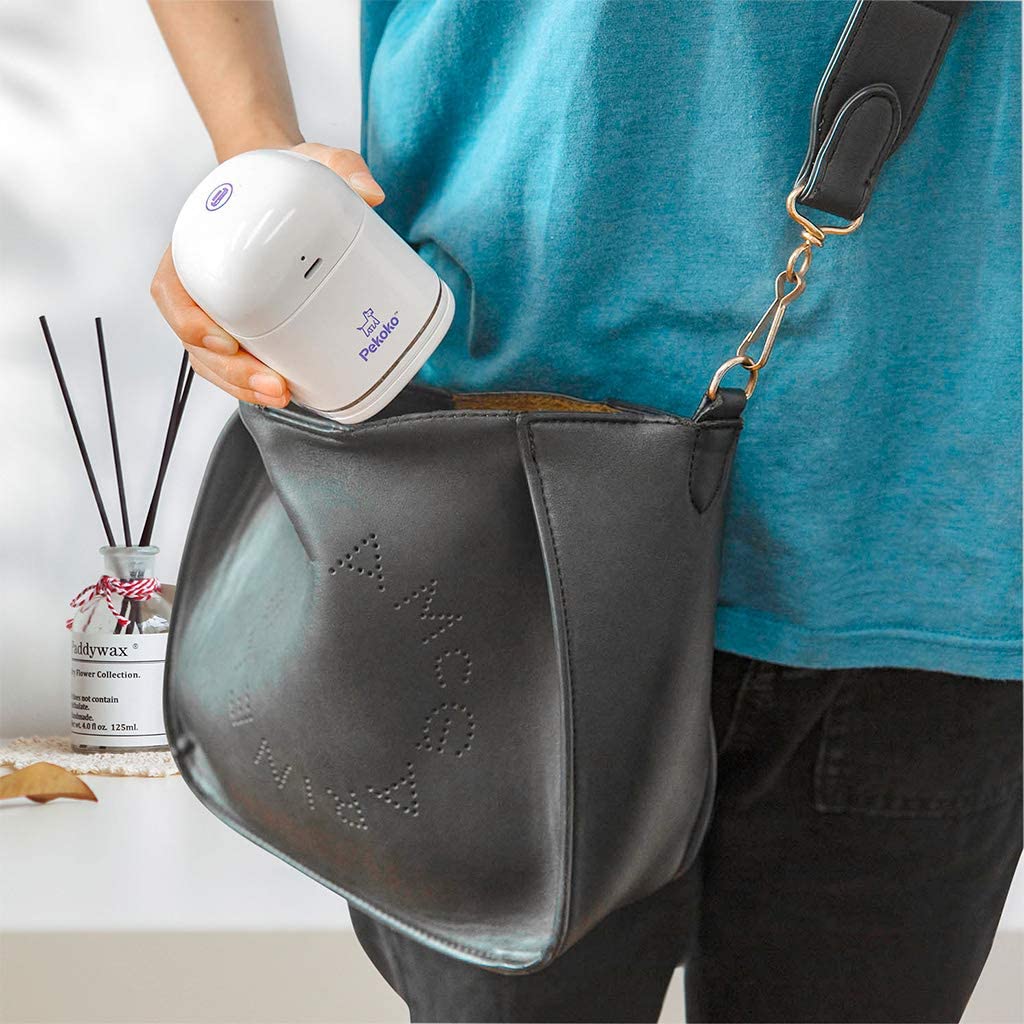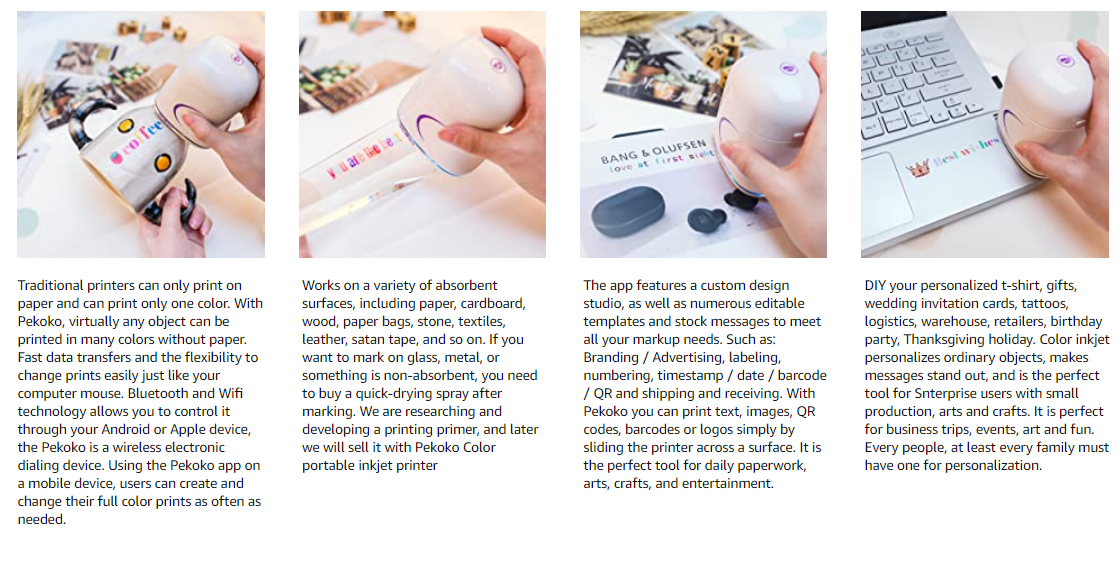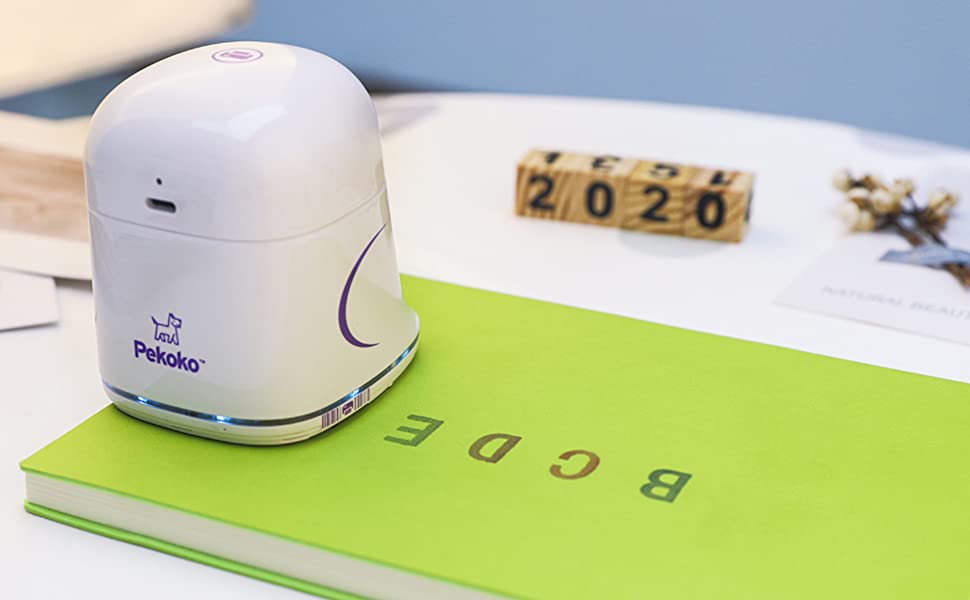 Our StylPrint PEKOKO App is easy to use and highly flexible to accommodate various designs. It supports multiple fonts and layouts, too. You can quickly adjust the size and position of your print and easily create different combinations of text and images right from your smartphone.
Quick Help:
It is recommended to take out the ink cartridge and close the top cover when the printer is not in use.
If the device has not been used for a while, it is recommended to spray 95% alcohol on the print head of the cartridge first when using the ink cartridge, then gently wipe the nozzle with a soft cloth. If the printed images have lines, then it is recommended to clean the nozzle using an alcohol swab.
The printer can print on glass, ceramic, plastic, metal, but the print will fade in a while and it is easy to erase.
StylPrint can print very well on paper, cloth, wood, and other surfaces that can absorb ink well, but the ink cartridge is not waterproof, it will be washed with water.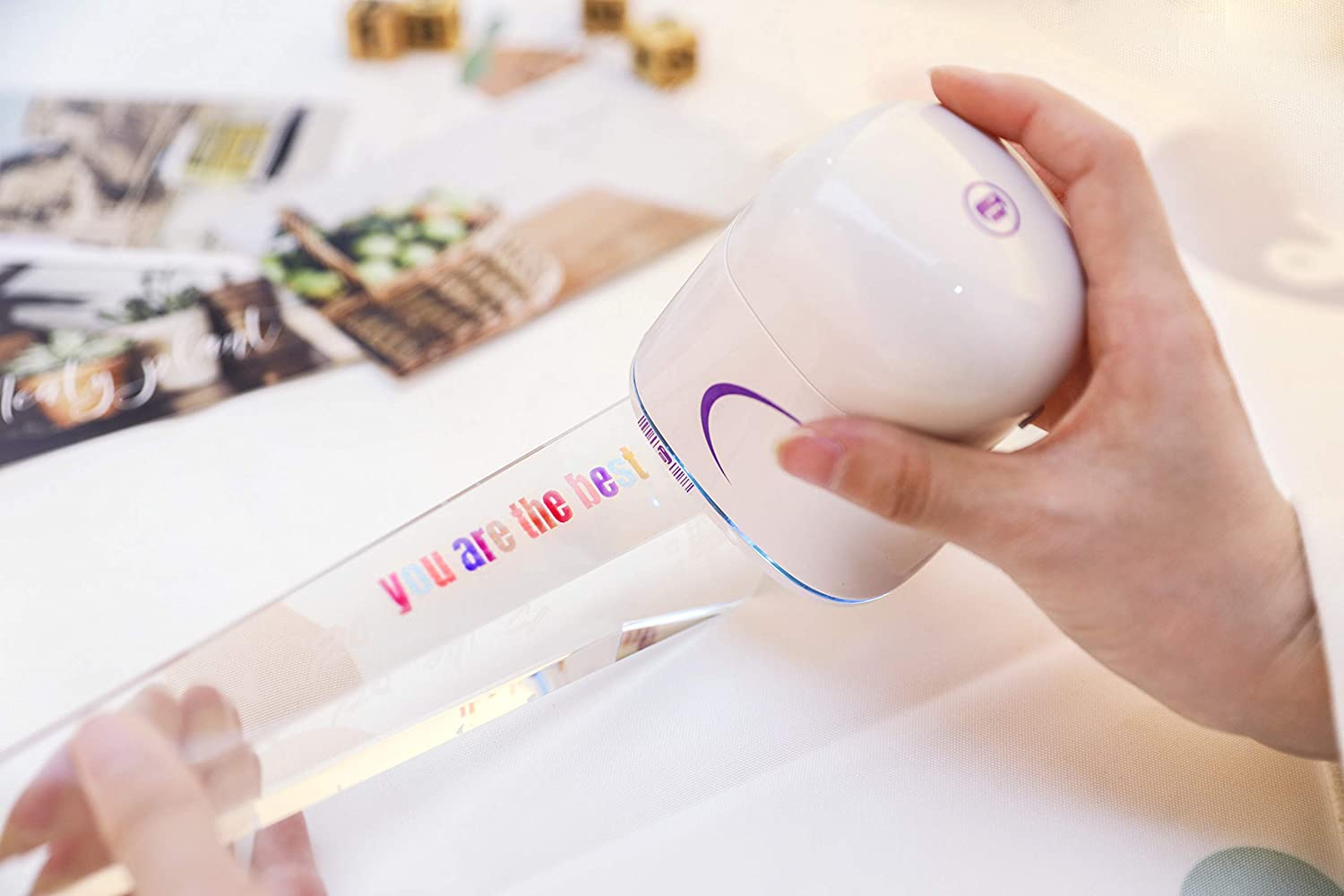 Package Includes:
1 x StylPrint PEKOKO Inkjet Printer.
1 x Ink Cartridge.
1 x USB Cable.
1 x Instruction Manual