SixthSound 6-in-1 Hi-Fi Sound CD Player
SixthSound is a multi-functional CD player with a 6-in-1 function including CD, Bluetooth, USB, SD card, AUX, and FM Radio. Designed with Hi-Fi speakers, this multi-functional CD music player produces high-quality surround sound. The front features an LCD and buttons for easy control. This multi-functional portable CD player can be used for various situations such as in a party, studio, massage, yoga, and homeschooling.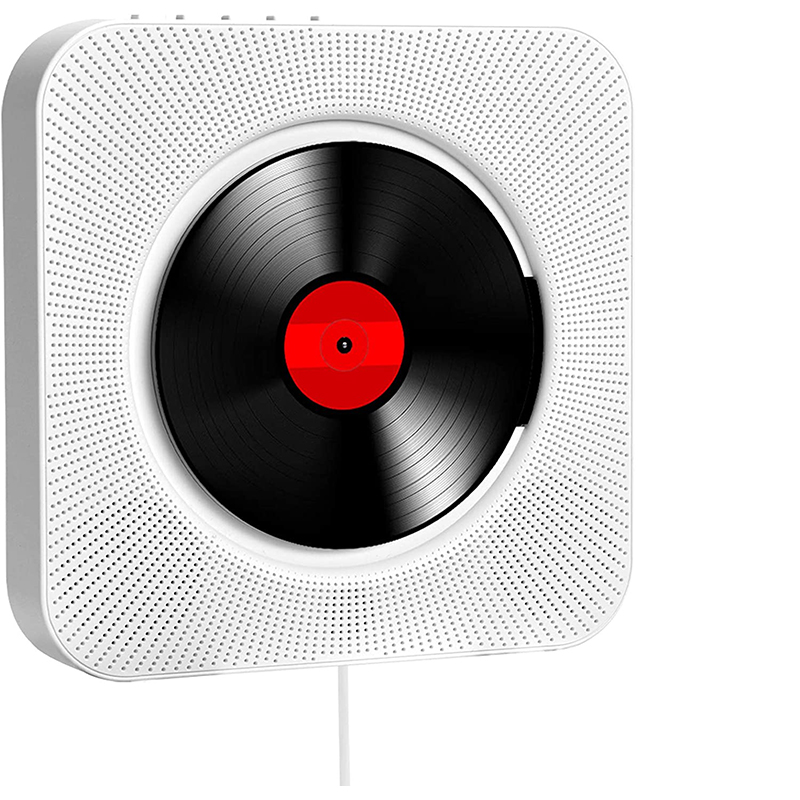 Easy to Use Portable CD Player
SixthSound Portable CD player will read and play automatically at CD mode when a CD is put in—100% easy to use! It is widely compatible with five audio formats, including CD, CD-R, CD-RW, MP3, and WMA. All you need to do is pull the power cord to start playing and control it with the remote! The SixthSound is considerately featured with Auto-Stop Protection when kids or pets unintentionally touch the rotating CD.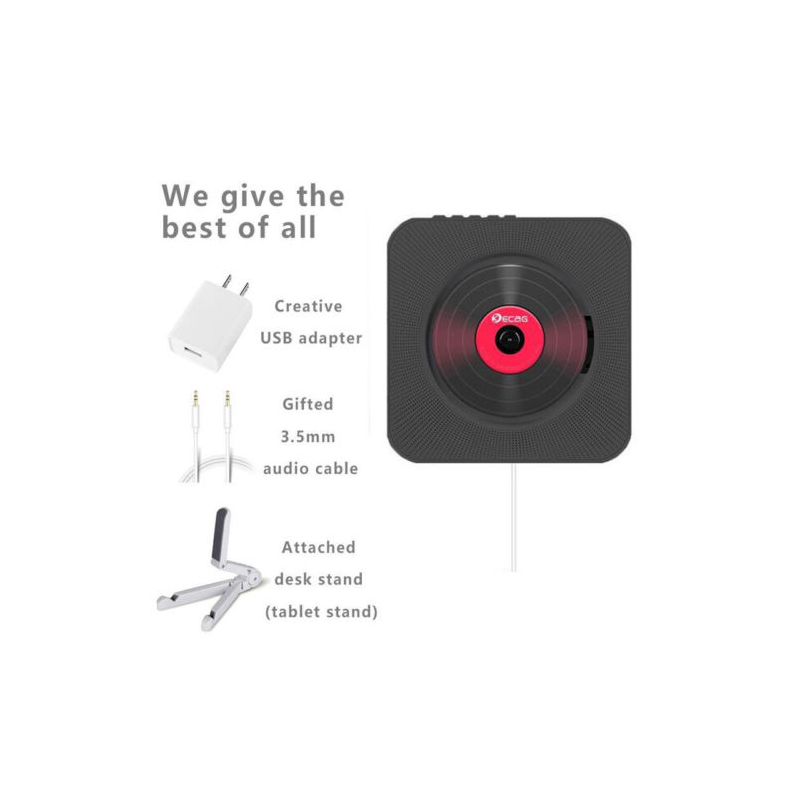 Perfect Hi-Fi Bluetooth Speaker
The SixthSound CD player can easily connect to most devices such as your phone, computer, pad, etc., with its Hi-Fi Bluetooth speaker. NOTE: This CD music player cannot connect with other Bluetooth speakers, headphones, or earbuds via Bluetooth.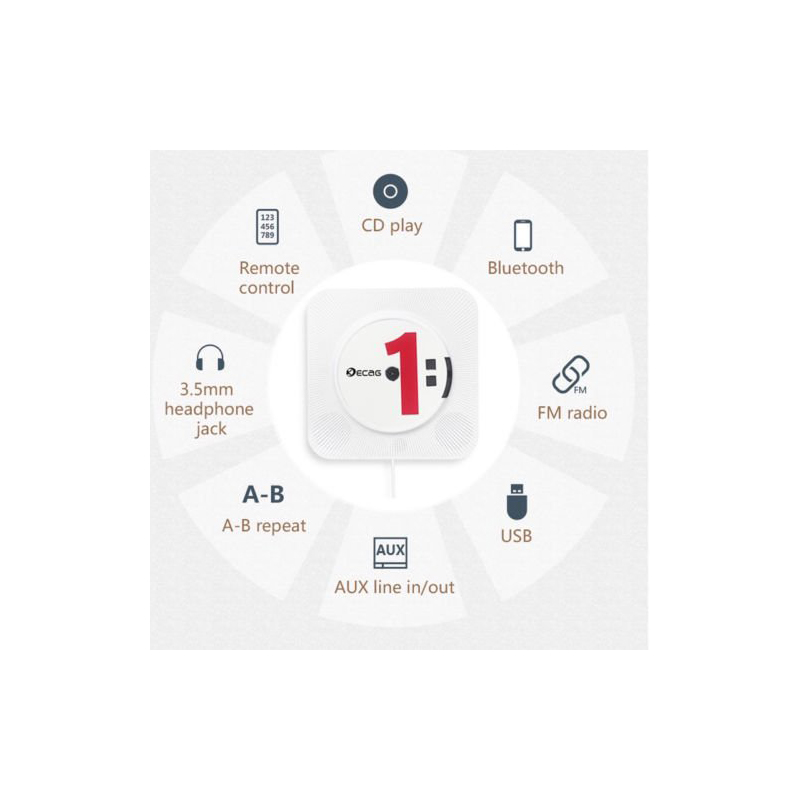 Multi-Functional with USB/SD/AUX/FM
Featuring a USB port and SD card slot, the SixthSound will read and play music from U-Disk and microSD card. Coming with a 3.5mm AUX port, this CD player can connect to other devices like a computer via an AUX port. Furthermore, thanks to its AUX cable, this music player also output audio signal to external devices including headphone and other speakers.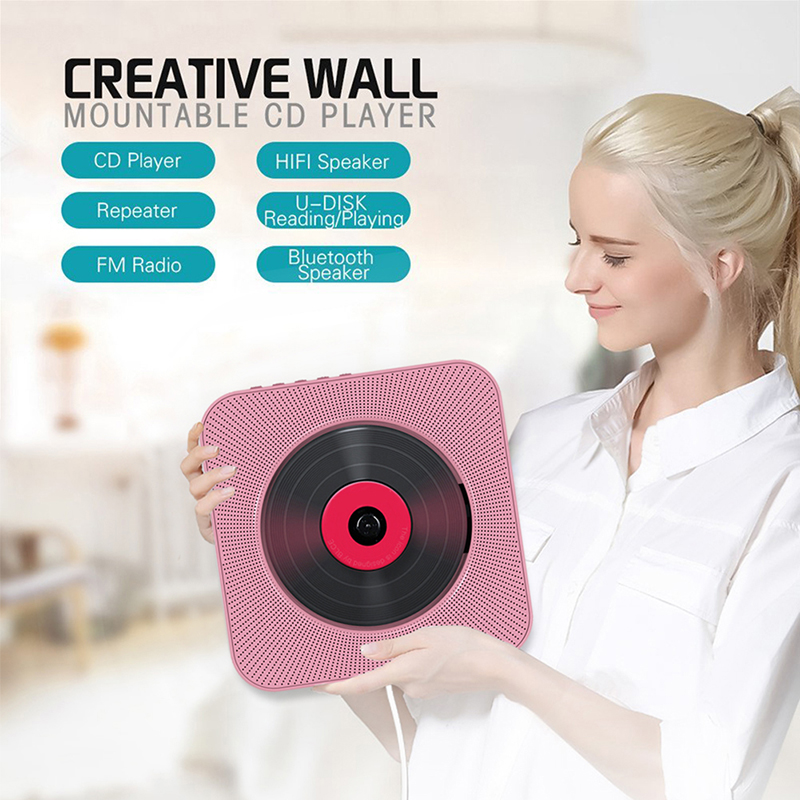 Easy to Mount on Wall
The SixthSound comes with 2 kinds of mounting screws that make it easy to hang on the wall as decoration! It's perfect for music lovers, yoga fans, and young teens who wish to stay close to their idols and passion. SixthSound is one of those unforgettable gifts you can give to friends and family who love to bond over good food and music. We stand behind our products and provide hassle-free 24/7 service to ensure you're satisfied with the SixthSound.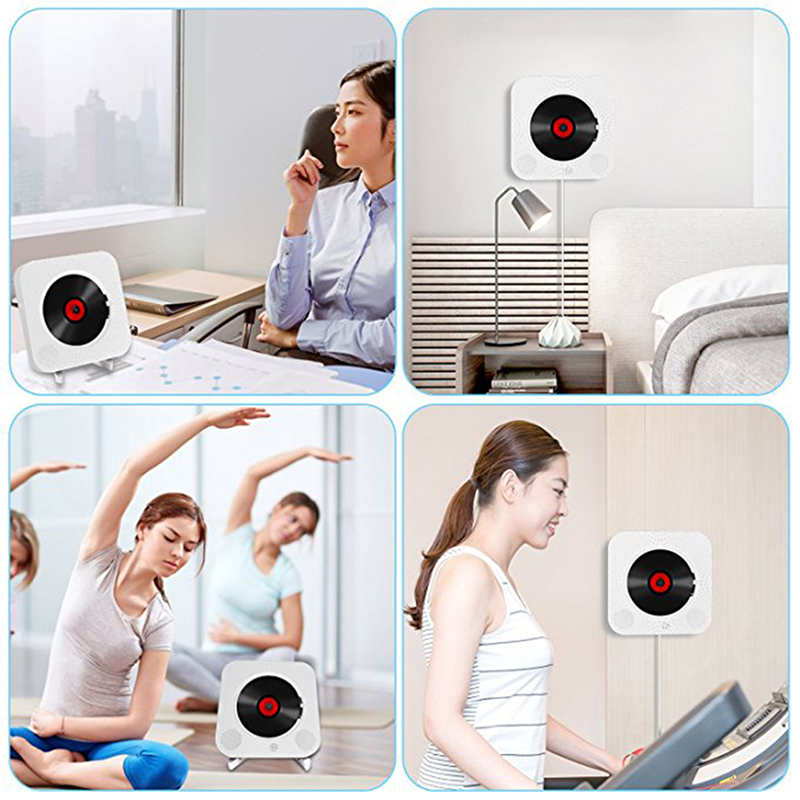 Portable Compact Personal CD Player
Dance all day to your favorite tunes by playing them on our premium and high-quality CD player. With its versatile design, the portable cd player can be placed on any tabletop or even mounted onto your wall with ease.
Not only that, but the CD player also has a rechargeable design that enables you to take it with you when you're on the go. It even comes with its own holder that makes it easy for you to store in your car's dashboard.
Equipped with a Bluetooth interface, the SixthSound enables you to stream music from any device. This small cd player also comes with a USB port that you can use to play hundreds of songs.
Better yet, the SixthSound comes with a remote control that makes it easy for you to control the volume or switch between modes. Have a hassle-free music streaming experience by playing your music in SixthSound style!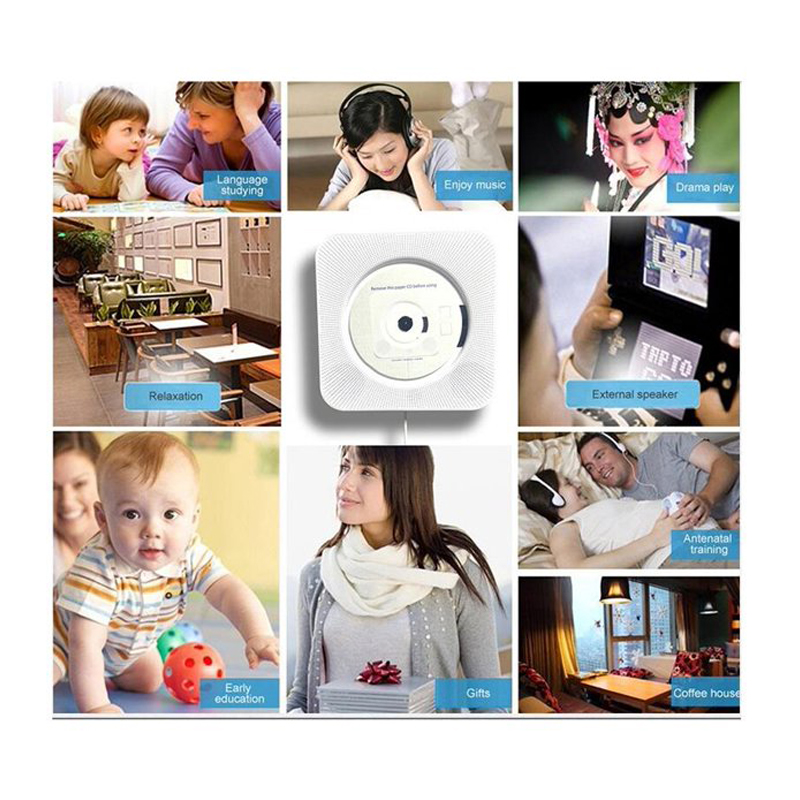 Features:
SIMPLE ASSEMBLY - The device comes in an expansion bolt package that enables you to mount it on any wall. Not only that, but the portable cd player also comes with a hanging backboard to hold it up securely.
EASY TO USE - Despite its versatile design, the small cd player is straightforward to use and program. It's also equipped with a wire switch that lets you turn the personal cd player on and off with a single pull.
COMPACT - With its compact design, the compact disc player is extremely portable and easy to take anywhere. The SixthSound is small enough to place on your car's dashboard without distracting you while you drive.
Specifications:
Material: ABS
Frequency Range: 65Hz-20 KHz
Interface: USB
Size: 7.44*7.44*1.46 inch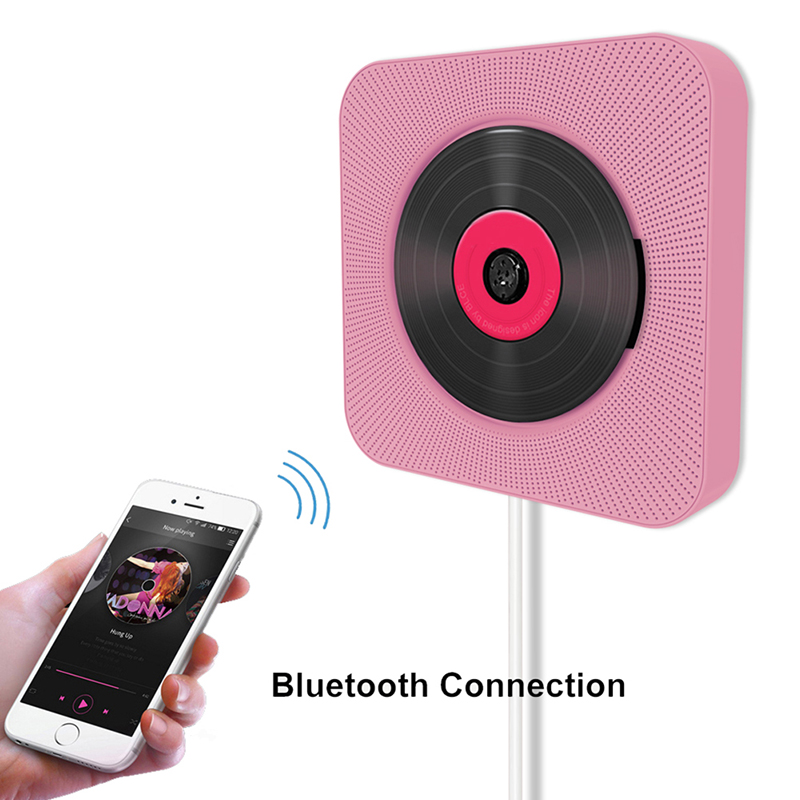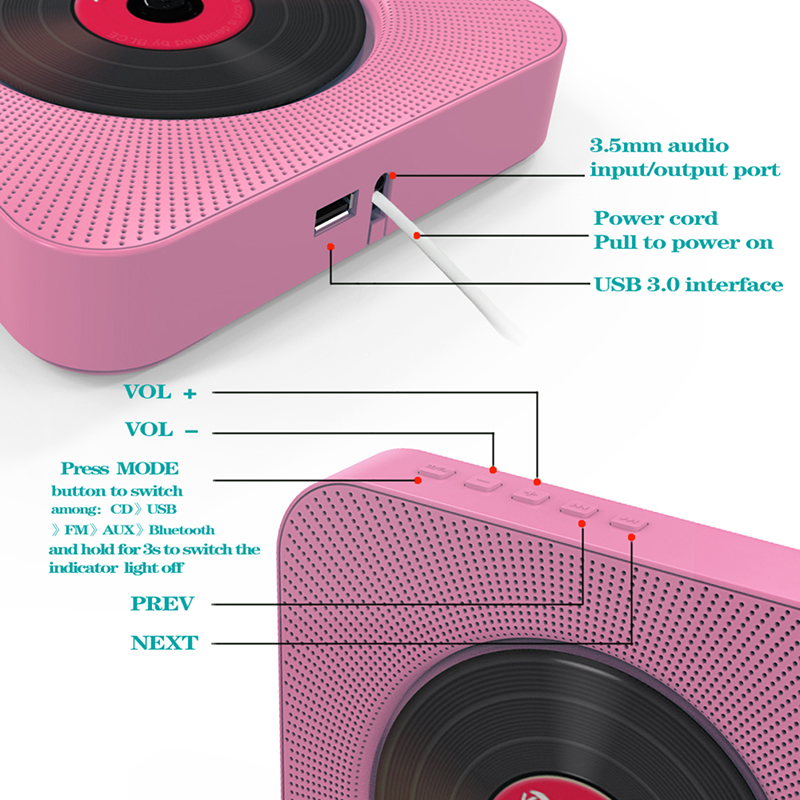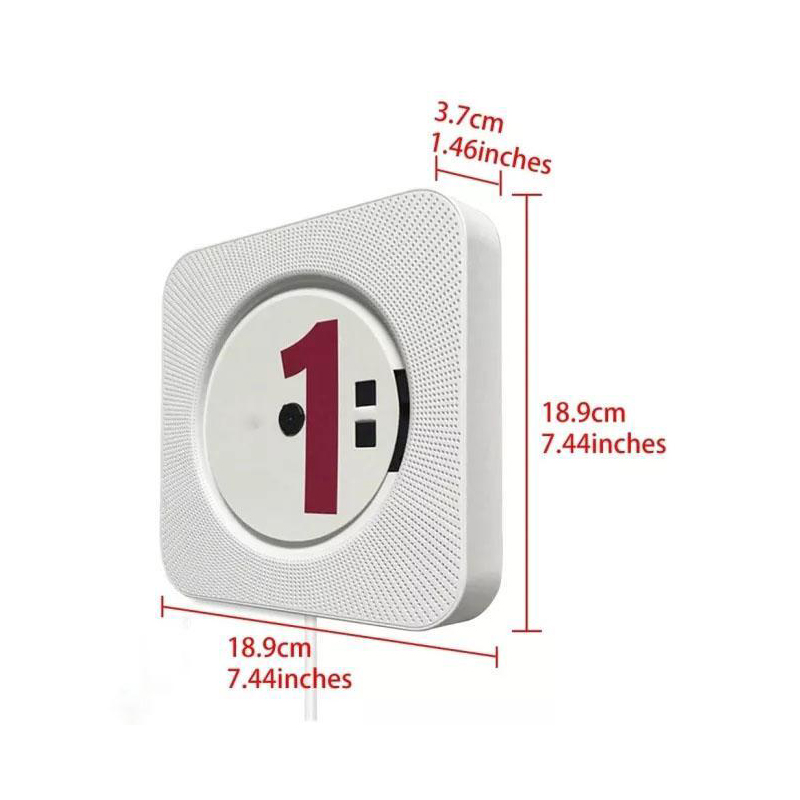 Package Contents:
1* Compact CD Player
1* Charger
1* Hanging Backboard
1* Remote Control
1* Expansion Bolt Package
1* English User Manual