Introducing the ShutterScape Camera Backpack, a versatile solution for photographers on the go. This spacious, waterproof camera bag features a 15-inch laptop compartment, rain cover, and customizable storage options, perfect for all your photography adventures.
The ShutterScape Camera Backpack is designed with eight padded removable dividers, providing tailored protection for your camera equipment. A dedicated 15-inch laptop/tablet pocket adds convenience, while the bag's large capacity accommodates one camera, six lenses, a flash trigger, and more. With dimensions of 11.8x6x17 inches and weighing only 1.87 lbs, this ultra-lightweight backpack is ideal for navigating strict airline carry-on allowances.
Experience all-weather protection with the included waterproof rain cover, ensuring your gear stays dry and safe in any conditions. The ventilated shoulder straps and air mesh back panel provide comfort and breathability, even when carrying a heavy load. This multi-functional backpack easily transforms into a daily carry bag by simply removing the camera compartment dividers, offering ample room for personal items.
Elevate your photography game with the ShutterScape Camera Backpack, designed to provide protection, versatility, and style. Whether you're capturing breathtaking landscapes or navigating the urban jungle, this backpack is your perfect companion. Don't wait to experience the convenience and flexibility of the ShutterScape Camera Backpack – click the "Add to Cart" button now and embark on your next photography adventure with confidence.
Customized Protection: Eight padded removable dividers provide tailored storage for your camera gear, ensuring maximum safety during transport.
Generous Storage: Ample space to accommodate a camera, lenses, flash trigger, and accessories, keeping all your photography essentials organized and secure.
Travel-Friendly Design: Ultra-lightweight and compact dimensions make this backpack the perfect companion for air travel and urban exploration.
Weather-Resistant: The included waterproof rain cover offers complete protection from the elements, safeguarding your equipment in any weather.
Superior Comfort: Ventilated shoulder straps and an air mesh back panel ensure all-day comfort and breathability, even when carrying a full load.
Dual-Purpose Functionality: Transform the backpack into a versatile daily carry bag by simply removing the camera compartment dividers, providing flexibility for all your needs.
Long-lasting Durability: Sturdy materials and construction protect your gear and ensure the backpack's longevity, giving you peace of mind.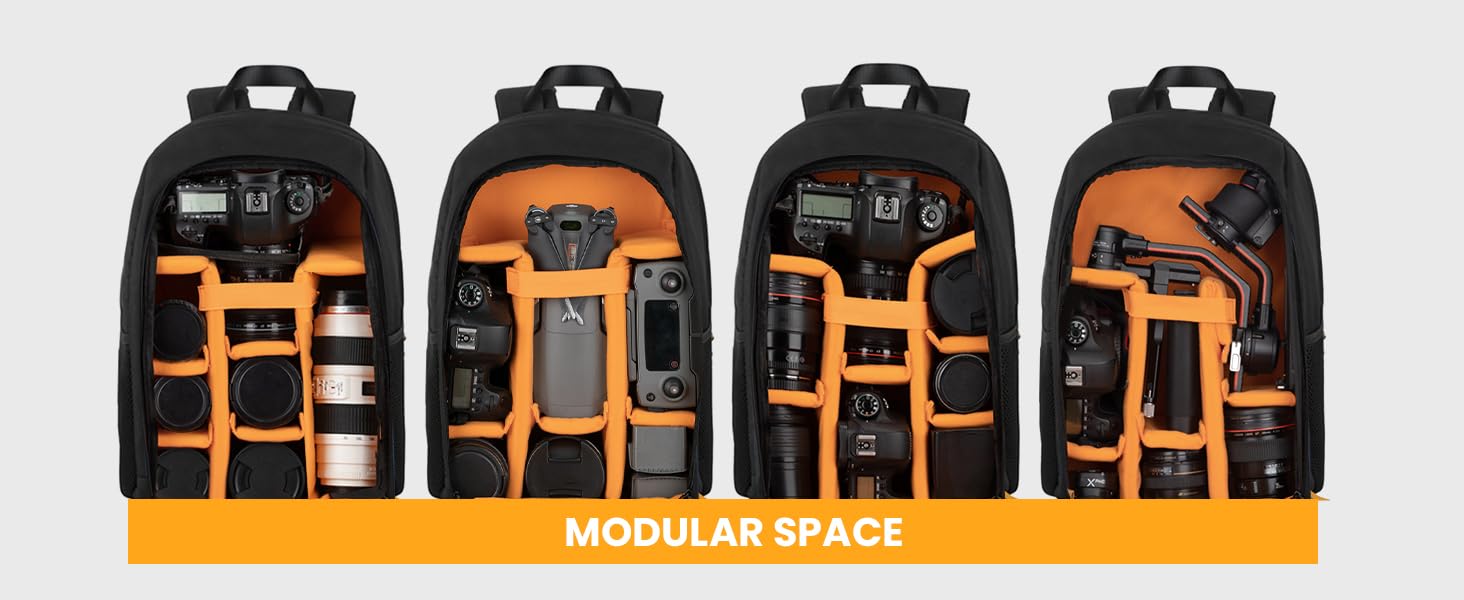 Total of 8 padded custom dividers correctly prevents your gear from getting damaged by storing each in its own padded compartment. Thickened protective pad, shockproof and not deformed. Awesome space and protection for your camera gears.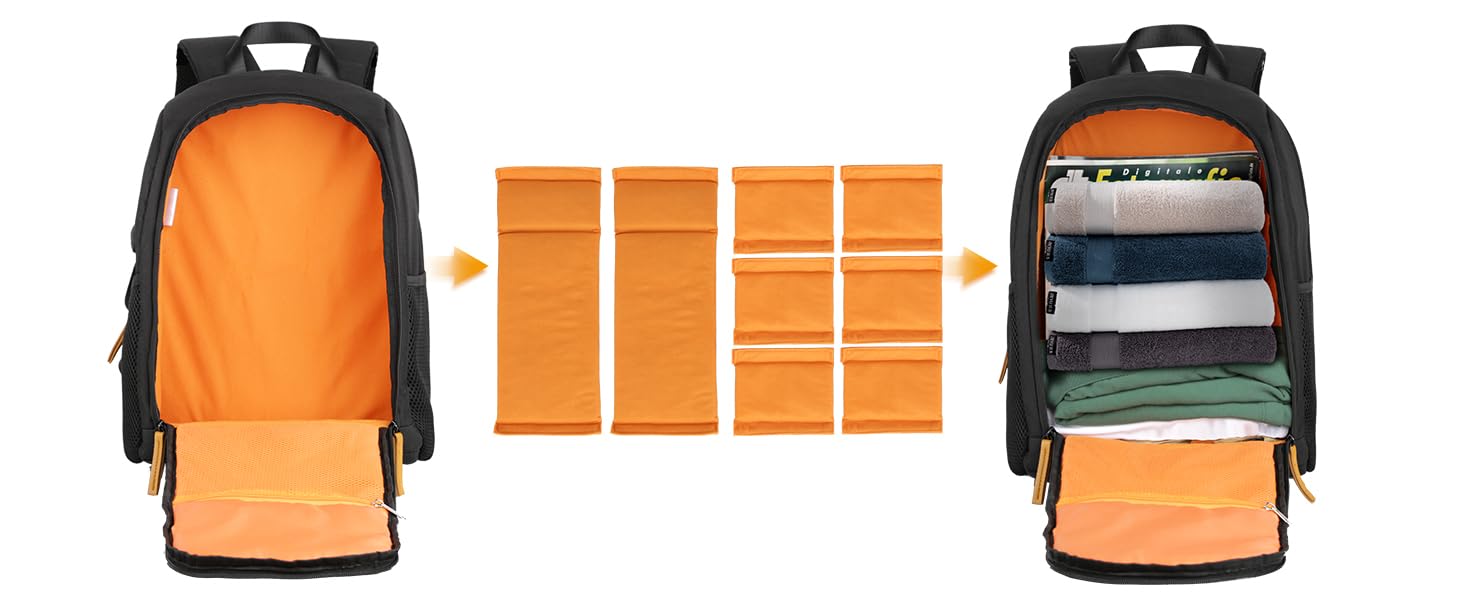 Can be used as a daily backpack just take out the dividers to arrange your various daily goods such as clothes, cellphones, books, etc. Obviously black is far more practical for everyday use. Zippered mesh pocket for storing various accessories like SD cards, batteries, phones, earphones, iPad, etc.