This Surveillance Nanny Camera Is The Camera That You Need If You Want Monitor Discreetly - With Powerful Recording, Connectivity, Sensitive Alarm Systems, You Won't Miss Any Security Issues!
Keep Your Home Safe, Capture Details Without Tipping Off Burglars, and See Home Security Footages From Your Office Computer, Laptops, and Mobile Phones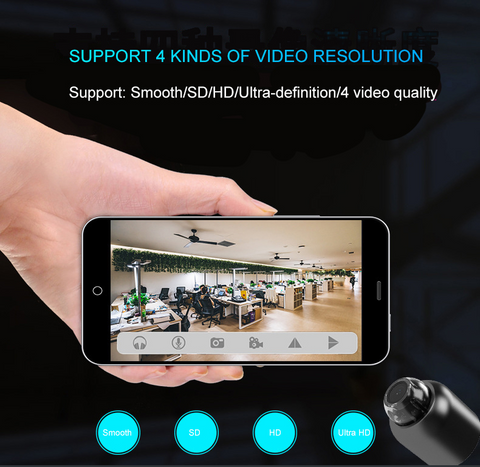 Are Big Cameras Letting You Down?
Even if big cameras are excellent when it comes to capturing burglaries and security issues, they're also very easy to destroy. The burglar will just move the camera out of the angle, or they will cut the wires. Those who have bad intentions can make big security cameras lose their function.
This is what makes it different. With its really small design,  you can easily hide the wireless camera in plain sight and the intruder will never know… you would even be alerted immediately a suspicious motion is detected.
Thanks to its seamless connectivity, you can easily get an alarm and a full-view access of the camera's view from your phone, tablet, laptops, and personal computers.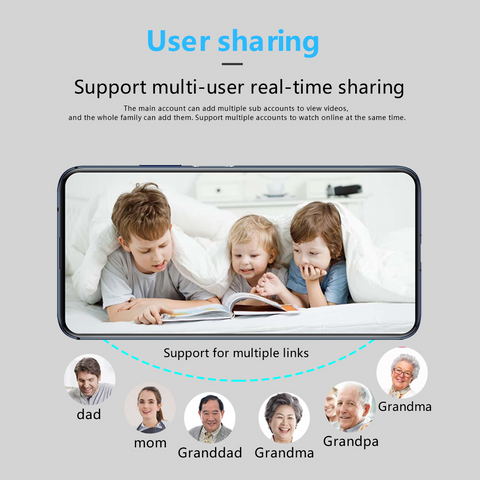 Nanny Spy Camera Features
A mini spy camera that's so easy to conceal! The 1080p full HD and wireless spy camera looks like home decoration and can be used at the home, office, and anywhere else. The hidden camera won't tip bad people off - this device is fantastic in keeping your loved ones safe and helping you monitor your house or business even when you are not at home.
Multipurpose spy cam you can use for home and business security. Monitoring suspicious activity in your business? Checking what happens at home when you're not there? It can be am nanny cam and company CCTV which gives you access to completely secret and real time video audio recording and sharing.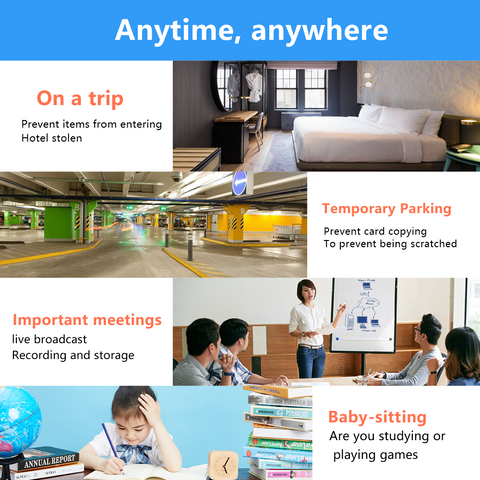 Indoor & outdoor camera:  easy to mount almost anywhere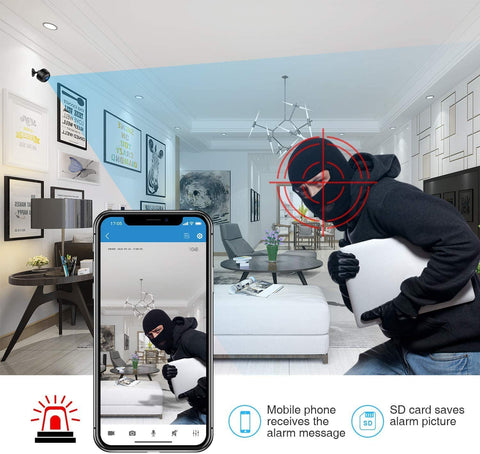 The all-in-one security cam with motion detection alert that can send notifications to all your devices. The motion detector will send an alert once it senses motion. You can then check the feed from your PC, tablet or mobile devices.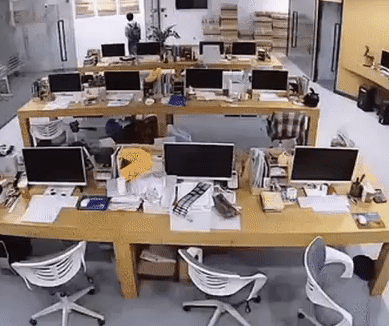 The mini spy camera that has both excellent day and night vision - you won't have to worry about missing details. With just a few clicks you can toggle between day and night vision. The 1080 HD recording capacity gives crystal clear video qualities!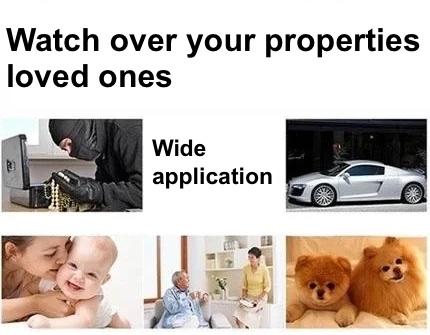 With our Wireless IP Camera, you can manage what happens in your office or at home remotely. This camera features a small size makes it easy to carry around and hide anywhere.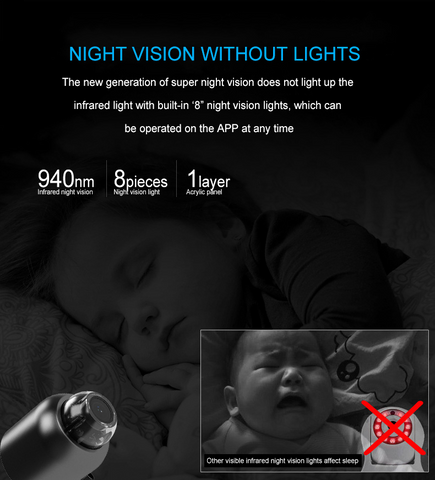 Features:
In the absence of WiFi, you can also record directly by simply inserting a memory card
Built-in pickup, not only video, but also recording, clear sound quality without noise
Can support 128G memory,; continuous recording up to 20 days
USB universal interface, plug and play
With no light night vision, motion detection alarm push, installation without punching holes, 1080P HD screen
140 degree wide angle
Note: This product only supports 2.4g WiFi, please check if it is 2.4g WiFi before connecting
Advantages: High tech security system with or without WiFi. With the Without Wifi function, just insert an SD card (not included) to activate it. You can save and save files to the SD card.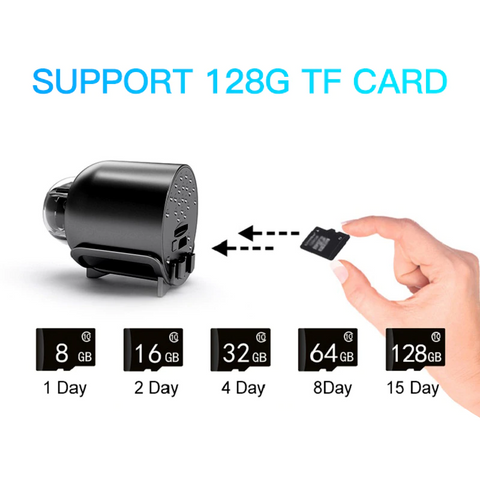 Benefits: Motion detection with integrated alarm system. 1080p HD video. Motion detection with email notification and image video capture
High definition night vision and motion detection with integrated alarm system. This camera has a clear vision even at night. Every detail can be viewed and recorded.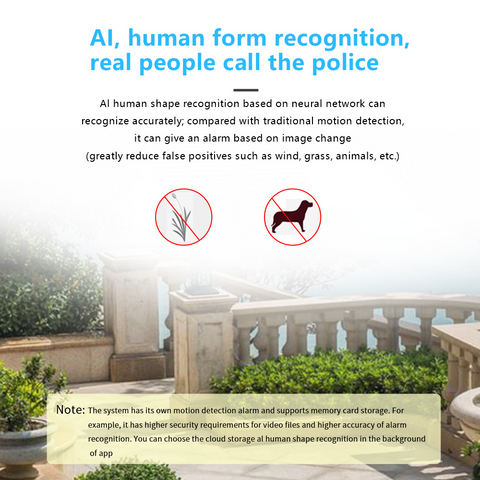 Equipped with an integrated small base to fix the camera on any metal surface easily, and a rigid cable plus a functional stand. You can rotate the recording angle to 360° while charging. The camera leaves the 360 mode when charging is complete.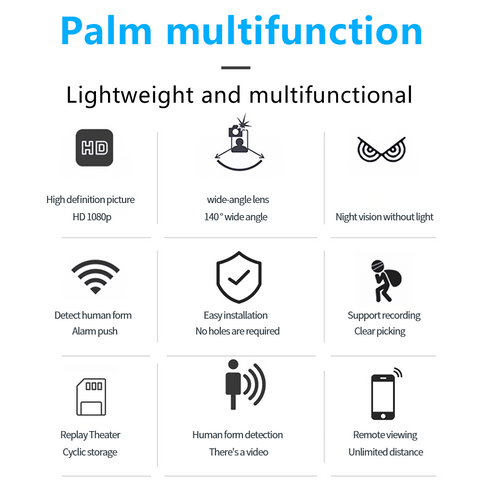 Here's Why People Rushing To Get It
Record/watch video live with or without Wi-Fi
Send a push notification to your phone when motion is detected
Record video with a time date stamp
Charge & record simultaneously
Control multiple cameras with one app
Infrared night vision even in fully dark environments
Fully wireless & can be used without Wi-Fi
App for both iPhone & Android
Easy To Use:
Step 1:Download the app from the App Store.
Step 2:Press the On/Off button for about 3 seconds to turn on the camera.
Step 3:Connect the camera's wifi network in your smartphone.
Step 4:You can use a wifi connection with the phone (via the router) for remote control wherever you are. The camera has a built-in Wi-Fi access point to connect directly with your smartphone. You can control the camera from a distance of fewer than 10 meters, even if you do not have access to the network.
Step 5:You can view the video in real-time. To save the video, simply format the SD card before using it (a 64 GB memory card is recommended)
Package Includes:
1 x Nanny camera
1 x USB Charging cable
1 x Instruction manual
FAQ
Q:Can you watch live from your computer/phone or do you have to take the SD card and watch the recording from it?
A: Yes, absolutely! Our Camera has a built-in 2.4hz WiFi connection that you can connect to the free app. You can also take out the SD card to manually view your recordings.
Q:Can I see live feed on my phone and could i zoom in? do i need to pay for an app?
A: Yes, you can. And you don't need to pay for APP, it is free
Q:What kind of memory card should I buy?
A:You need to buy a micro SD card. There is no SD card in this product
Q:Can I use the hidden camera without an SD card?
A:Yes, the hidden camera can monitor the feedback at any time on the phone
Q:Can I control this hidden camera on my smartphone?
A:Yes, it connects to a smartphone using app.
Q:Does it have a voice recording function?
A:Yes absolutely, you can record videos with voice.
Q:How does it do in the dark?
A:You do NOT need to turn on the night vision mode on the APP. The mini camera switches to night mode automatically
Q:Can you watch from another location with Wi-Fi?
A:Yes absolutely. Remote View + Control from any iOS/Android device via a cool APP
Q:Does it make any clicking noise when motion is detected?
A:No, it does not have noise, but the notification is sent to the phone it is connected to.