Enjoy Safer, Easier and Smarter Rides
Do you own a car or a company with a fleet of vehicles? Are you looking for ways to make driving safer, easier, or have an objective recording in case an accident occurs? If that is the case, then ProView dashboard camera is certainly the best solution for you!
Dashboards cameras are so beneficial both for individuals and companies. It can provide firsthand, real-time, efficient, straight-to-the-point proof in case of an accident. Its recording capabilities will also enforce accountability for drivers to drive safer and smarter. It also comes with a rear and wide-view camera that is adjustable to display different angles while reversing. Additionally, its night vision and extended camera features let you record your surroundings in sharp and thorough resolution. To sum it up, getting ProView is a great investment. With all its useful features and straightforward design, it is very cost-effective and is worth your every penny.


Key Features:
Default Rear View Camera and Wide View
Mirror dash cam will immediately default to rear camera full screen upon startup. This provides drivers the highest level of confidence and visibility while backing up. The 170 wide view of the front camera and the 140¡ãview of the backup camera will not let you miss anything when driving.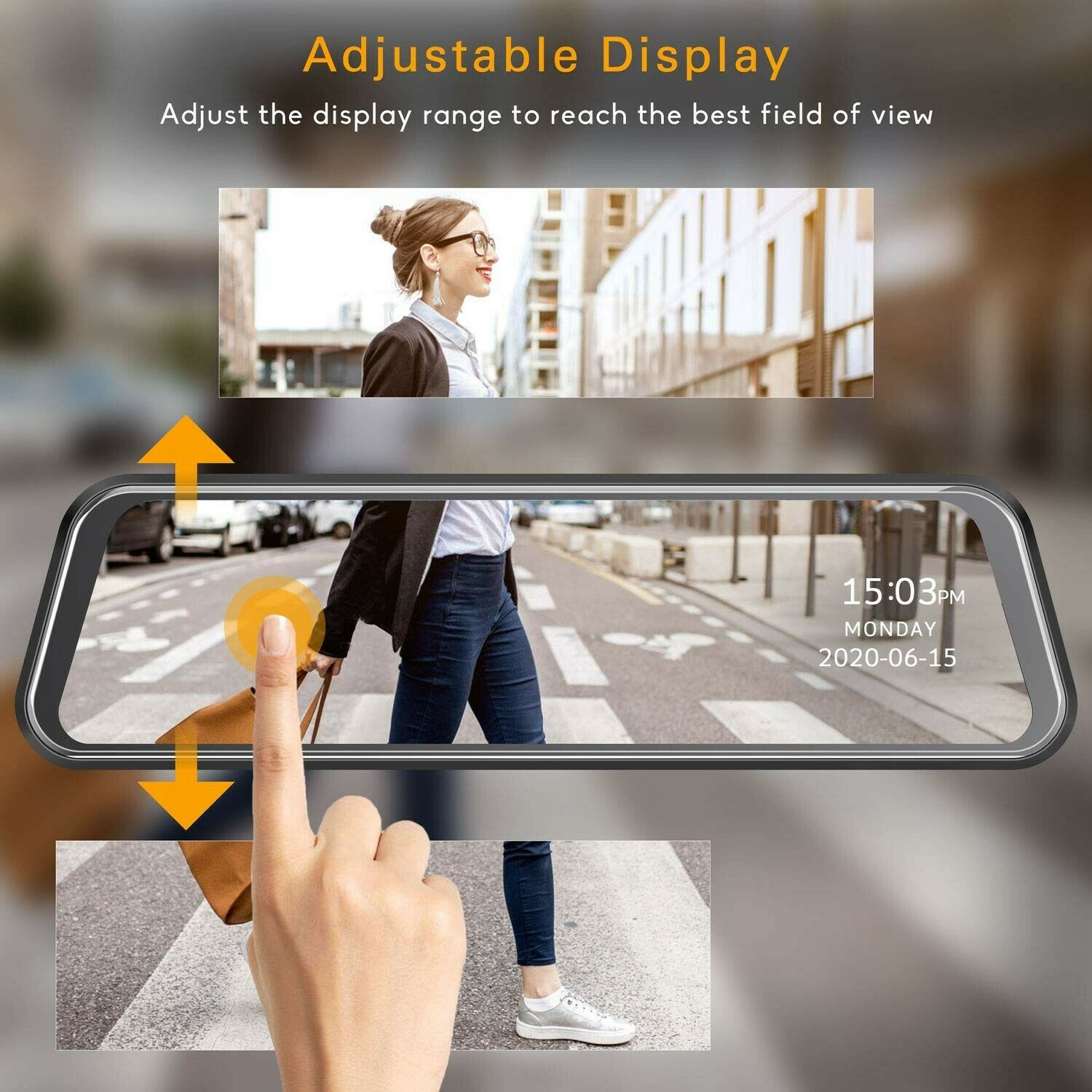 Auto Adjustable Rear View Angle
The backup camera automatically provides an adjustable display at different angles while driving or reversing, and you also can manually adjust the display range either up or down to reach the best field of view. Brightness exposure can be easily adjusted by swiping the screen right.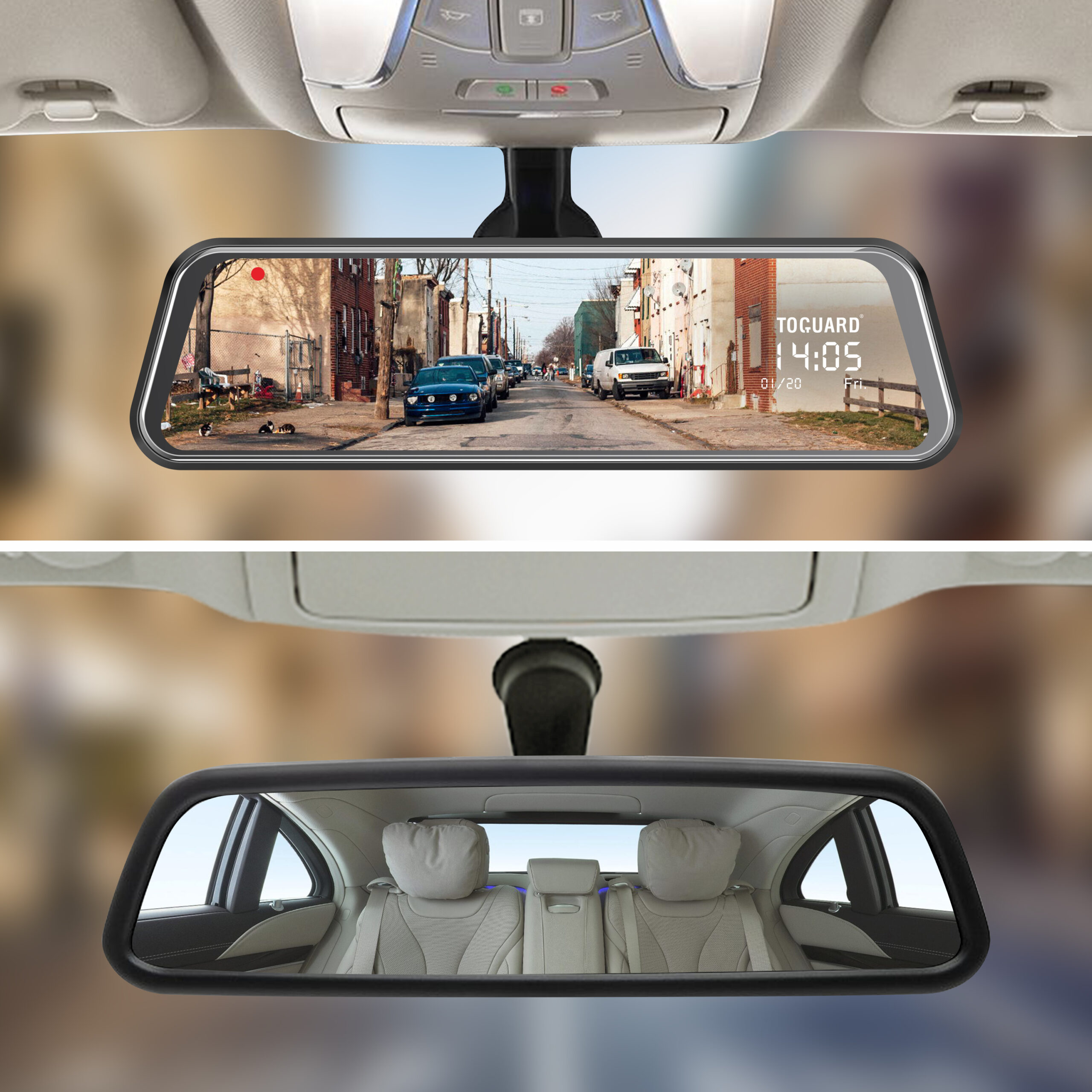 Compared to the Traditional Rear View Mirror
Compare ProView Dash Cam with your traditional rearview mirror and see what you've been missing! Eliminates blind spots giving you a much wider field of vision than a standard rearview mirror, especially at night and in poor weather.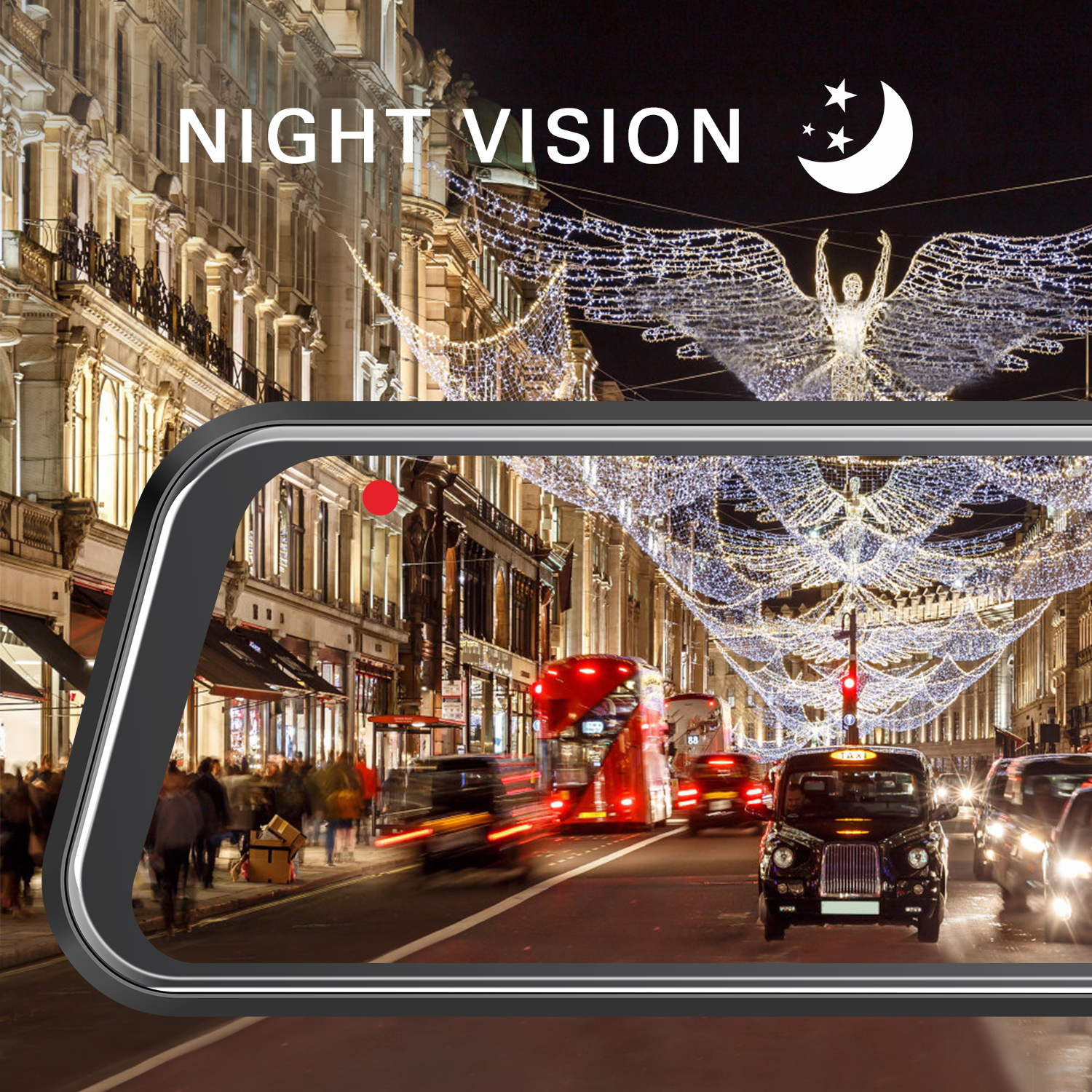 Super Night Vision
Equipped with advanced Analogy High Definition (AHD technology ), the 1080P backup camera enhances night vision in low light conditions and prevents video overexposure while driving and backing up, giving you an exceptionally sharp image at night.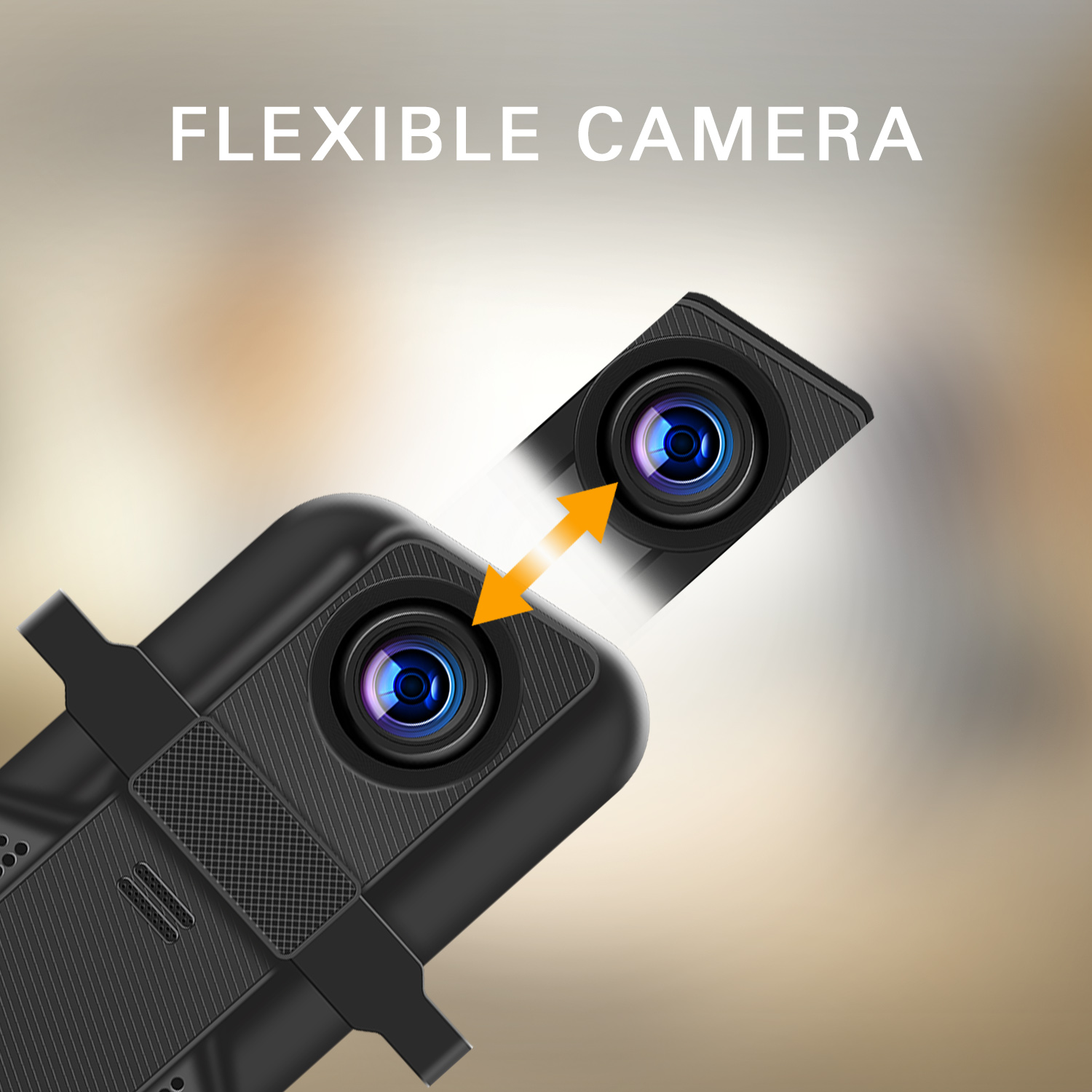 Flexible Front Camera Lens
The front camera can be extended out from the mirror to help view windshield intrusion bars. The sleek body of the mirror dash cam perfectly fits over the existing factory rearview mirror. Swivel the lens of the front camera to align your viewing to the road ahead.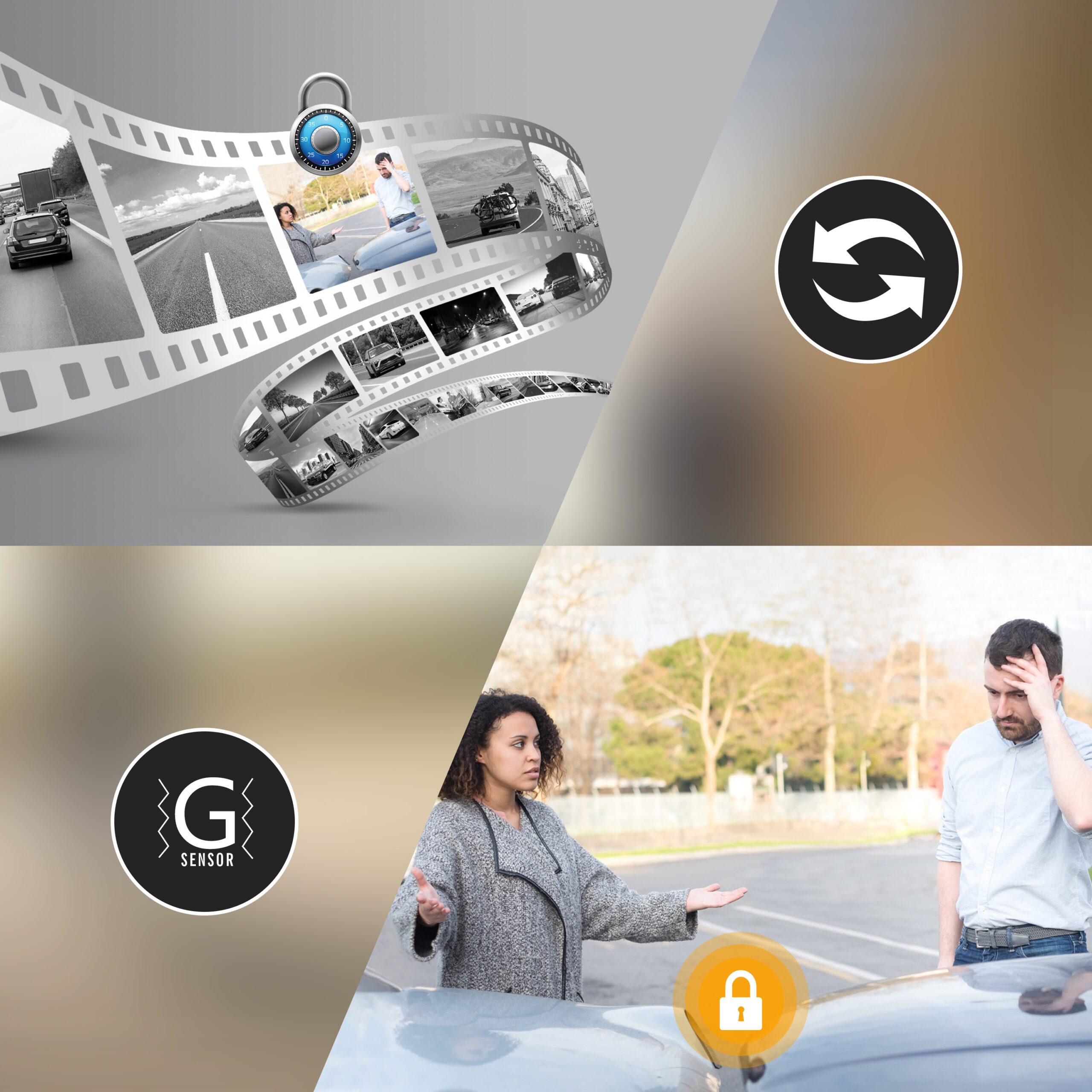 Loop Recording and G-sensor
Loop recording will automatically overwrite the earliest existing unlocked footage to ensure continuous ongoing recording. With G-sensor enabled, it will automatically lock and save the video during a collision if you are in an accident and need video evidence for insurance and legal purposes.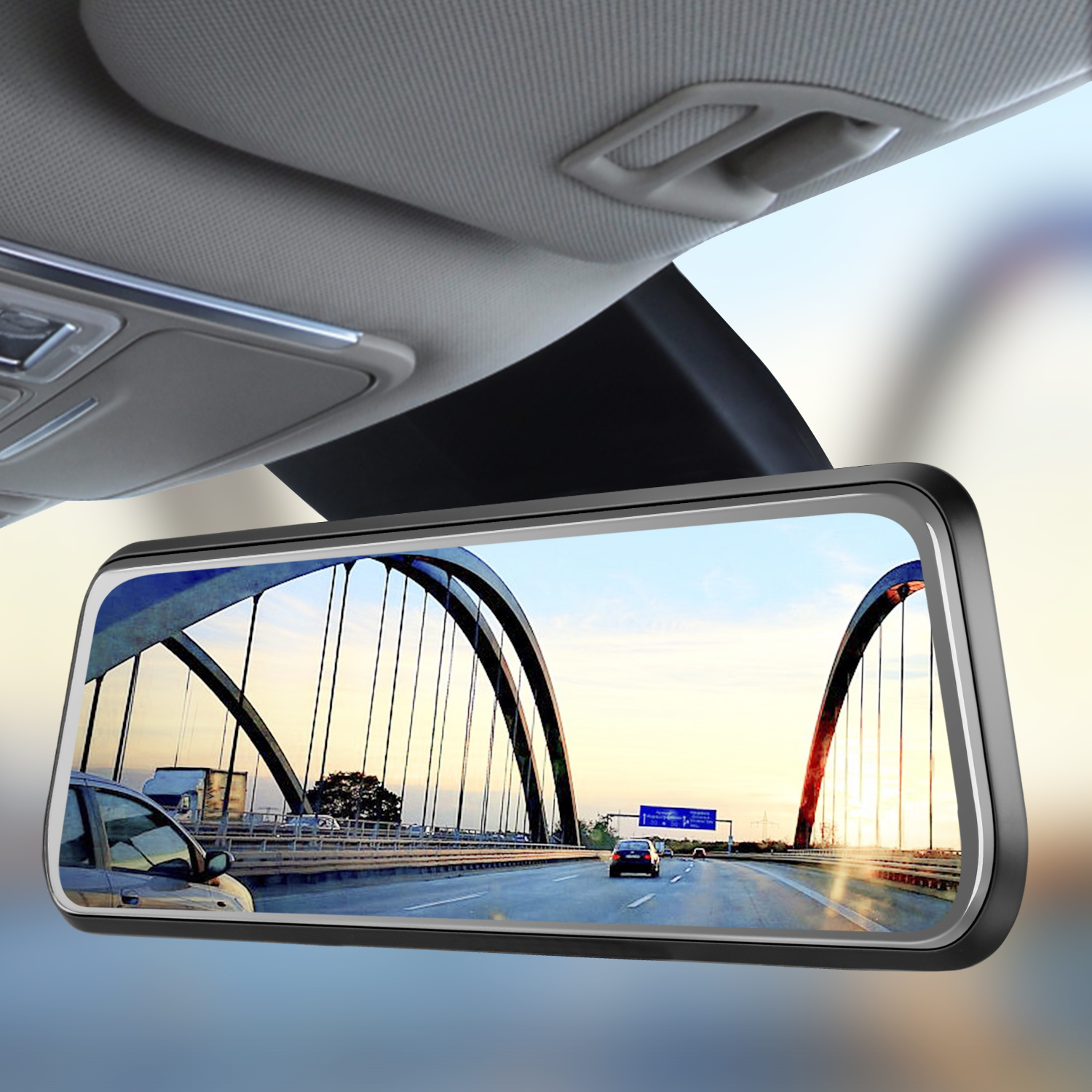 Sleek Look and Works Like a Regular Mirror
The ultra-thin rear view mirror dash cam looks like the original mirror. The display fits easily over the existing mirror with rubber straps. With the screen saver function of ProView or holding down the power button, you can use it as a regular rearview mirror.
Warm Tips:
This ProView mirror dash cam has a 2.5K front camera and a 1080P rearview camera. Kindly check the updated important program as following:
Playback mode:

In the recording interface, slide horizontally to the right to enter playback mode.

Switch the camera:

In the recording interface, slide horizontally to the left to switch Front and Rear camera display mode.

Adjust screen brightness:

In the recording interface and on the right side of the screen vertically up and down to adjust screen brightness.

Move lens view angle:

In the main recording interface (only full front camera or full rear camera) and on the left side of the screen, slide vertically up and down to move the lens view angle.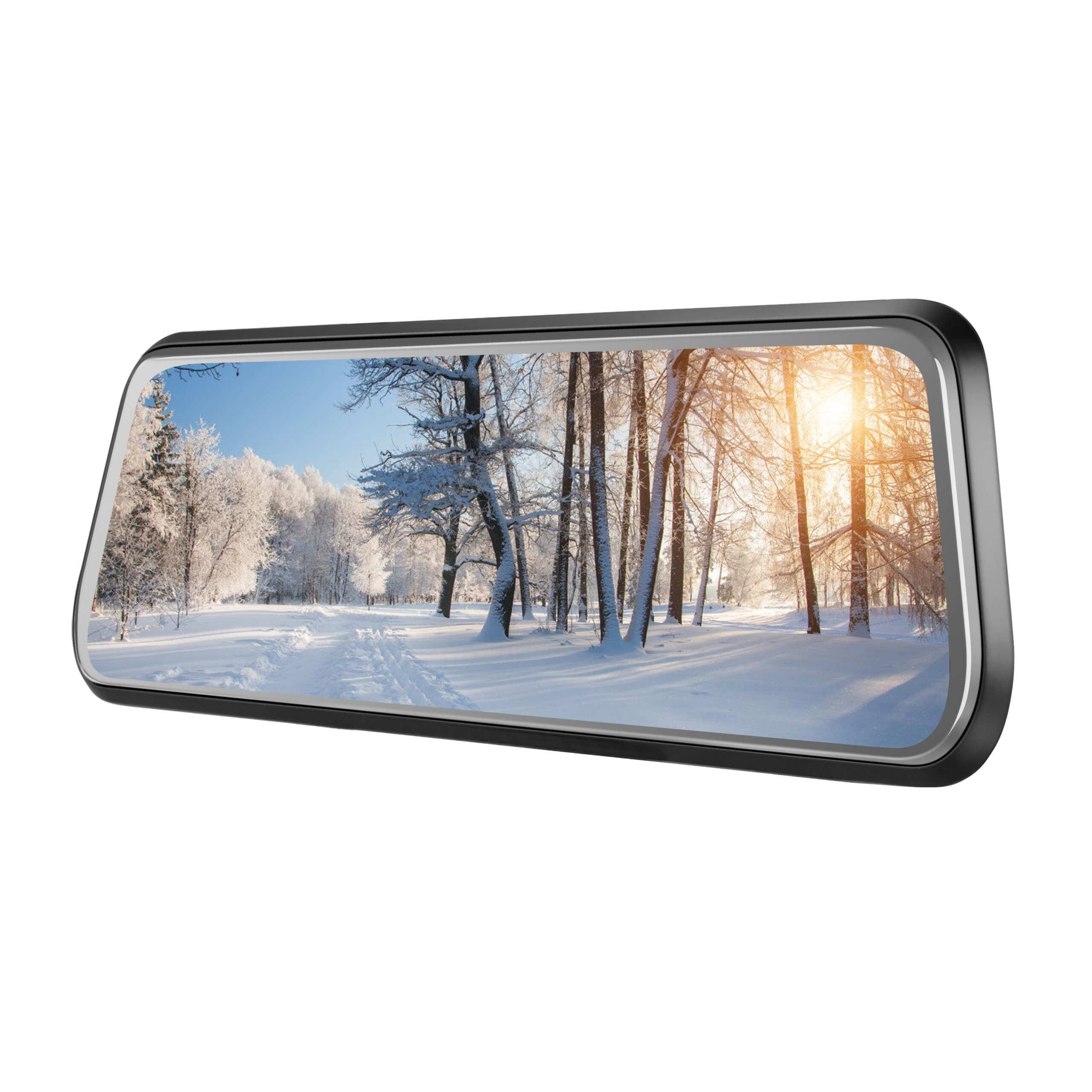 ProView 2.5K Front and 1080P Rear View Mirror Dash Cam
2560*1440p@30fps for front camera
High Resolution is available either in 2.5K front and 1080P FHD rearview camera, the bright full screen makes it possible to clearly read the license plates of vehicles behind or in front of you, both day and night. Both cameras simultaneously record the road ahead of you and behind you, assuring your safety in the event of an accident or insurance claim.
We recommend using brand Class 10, 16GB-32GB micro SD card(not included). If you want to use a 64GB or 128G Micro SD card, please format the SD card to FAT32 on PC, then format it again on dashcam.TF card not included.If necessary,please purchase separately 

Note: Please be sure it's a true branded high-speed SD card.

DO NOT splice the rear camera cord to extend. 

The mirror dashcam must be plugged into the car charger when recording.
Package Includes:
1x 10 inch 2.5K Mirror Dash Cam
1x 1080P Backup Camera
1x Car Charger
1x User Manual