Upgrade your content and create viral videos using your smartphone and the Plug2Play Advanced Wireless Lapel Microphone!
Synchronize audio and video in real-time using our innovative lavalier. The Plug2Play Advanced Wireless Lapel Microphone features an omnidirectional polar pattern and clip-on design that can effectively reduce unwanted background noise and greatly help your mobile devices pick up high-quality sound recordings.
Mixing in your favorite music, shows, and movies have never been this easy and clear!
Features
Advanced Wireless Lapel Microphone for Smartphones. This innovative lavalier microphone provides quality and convenience for the modern individual. Simply clip it to your collar, plug the receiver on your device, and it will automatically connect. No APP or Bluetooth connection is required.
Portable And Durable Mini-Size Microphone. The wireless lavalier microphone can provide more than 6 hours of continuous use after being fully charged, perfect for on-the-go outdoor recording. It's designed with a USB-C connector for Apple or Android phones, tablets, and type-C computers or laptops with OTG function.
Upgrade Your Videos And Digital Content. Lavalier mics are commonly used by sports anchors, news reporters, conference presenters, or even in churches for clear, quality sound. The Plug2Play gives you just that with affordability and convenience for Youtube videos or Facebook Live stream.
Noise Cancellation And Auto-sync Real-time. Our unique technology minimizes ambient noise and keeps the vocals carried through clearly, even amid outdoor surrounding sound disturbances, to provide you and your followers a better experience.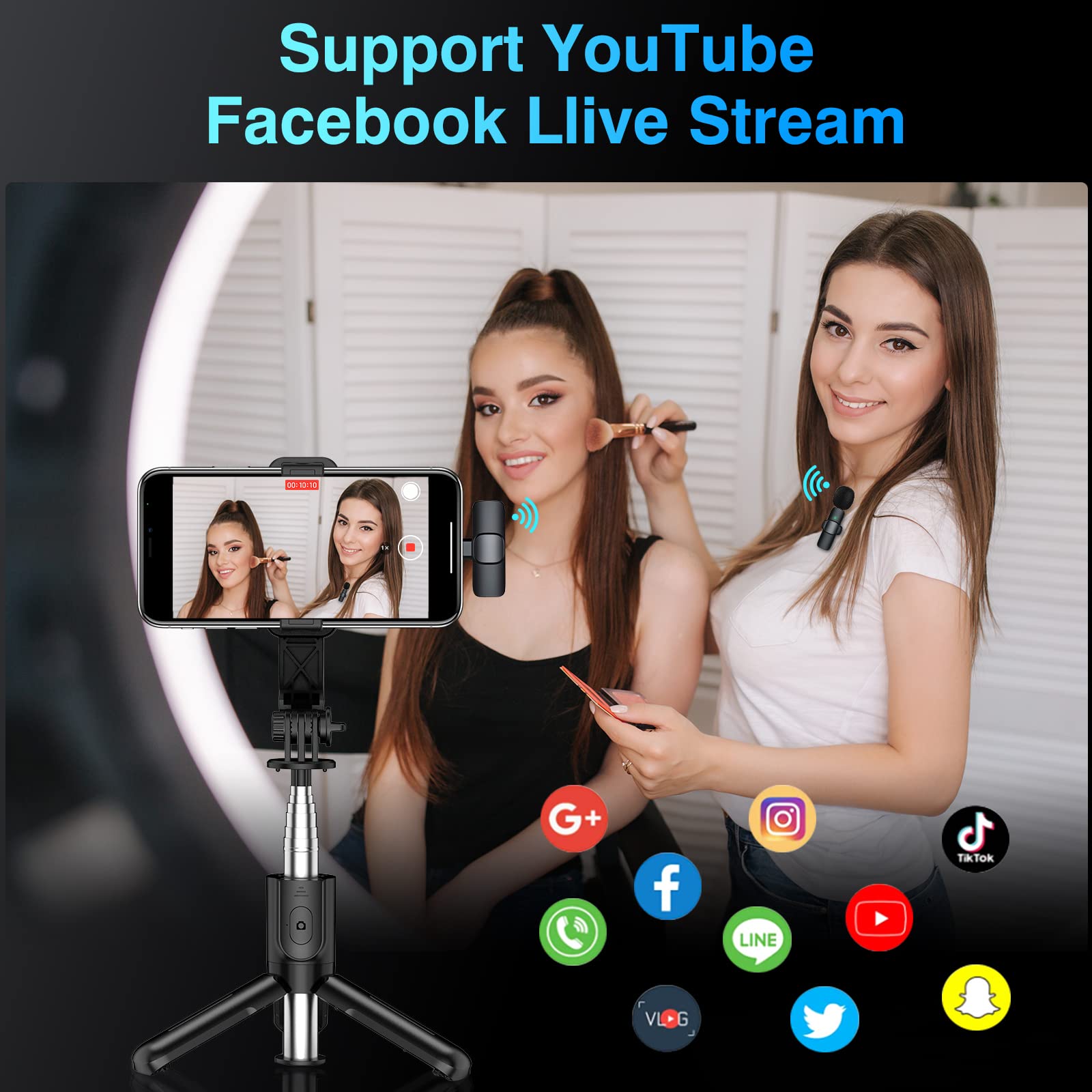 Product Specifications
Frequency range: 2.4GHZ
Charging input voltage: DC4.8~5.4V
Battery full voltage: 4.1~4.25V
Charging current: about 60mA
Charging time: about 90 min
Battery capacity: battery 72mAH
Charging interface: TYPE-C, type-c+ adapter, lightning
Working time: about 6H
Conveying distance: barrier-free distance of more than 20 meters / human obstacle distance of about 7 meters
Signal-to-noise ratio: 64 dBm
Transmission delay: 30MS
Sensitivity (microphone): -42dB
Microphone: silicon wheat
Antenna Type: Ceramic Antenna
Frequency response range: 20-20KHZ
Package Inclusions
1 x Microphone
1 x Connect Receiver