Experience 4K Free TV at Home
Tired of your expensive monthly cable and TV satellite subscription fee? Switch to Pivo-Ascend and receive Full HD live Free TV at home. Watch your favorite local news programs, weather reports and sitcoms, and children's programs for just a one-time purchase of Pivo-Ascend's HDTV Antenna.
With the rise of popular streaming services like Netflix, Hulu, and Disney+, more and more people are dumping their cable subscriptions to Free TV using Pivo-Ascend HDTV Antenna. Our antenna receiver comes in a plug-and-play setting that makes it easy for you to connect, install, and watch your favorite local shows.
Installing Pivo-Ascend is quick and simple:
Connect the device to your HDTV
Perform a quick channel search
And enjoy Free TV in 4K!
Powered by the latest IC chip and crystal clear filtering technology, the Pivo-Ascend can pick up signals within a 60-80 miles radius without interruption. And with a total of 4.4 meters long antenna and amplification, quickly install the HDTV Antenna anywhere with the best reception—easy and conveniently!
But there's more! Our Pivo-Ascend HDTV Antenna supports 1080P TV programs and delivers a clear image and lower noise levels. It's like you've never changed to Free TV at all!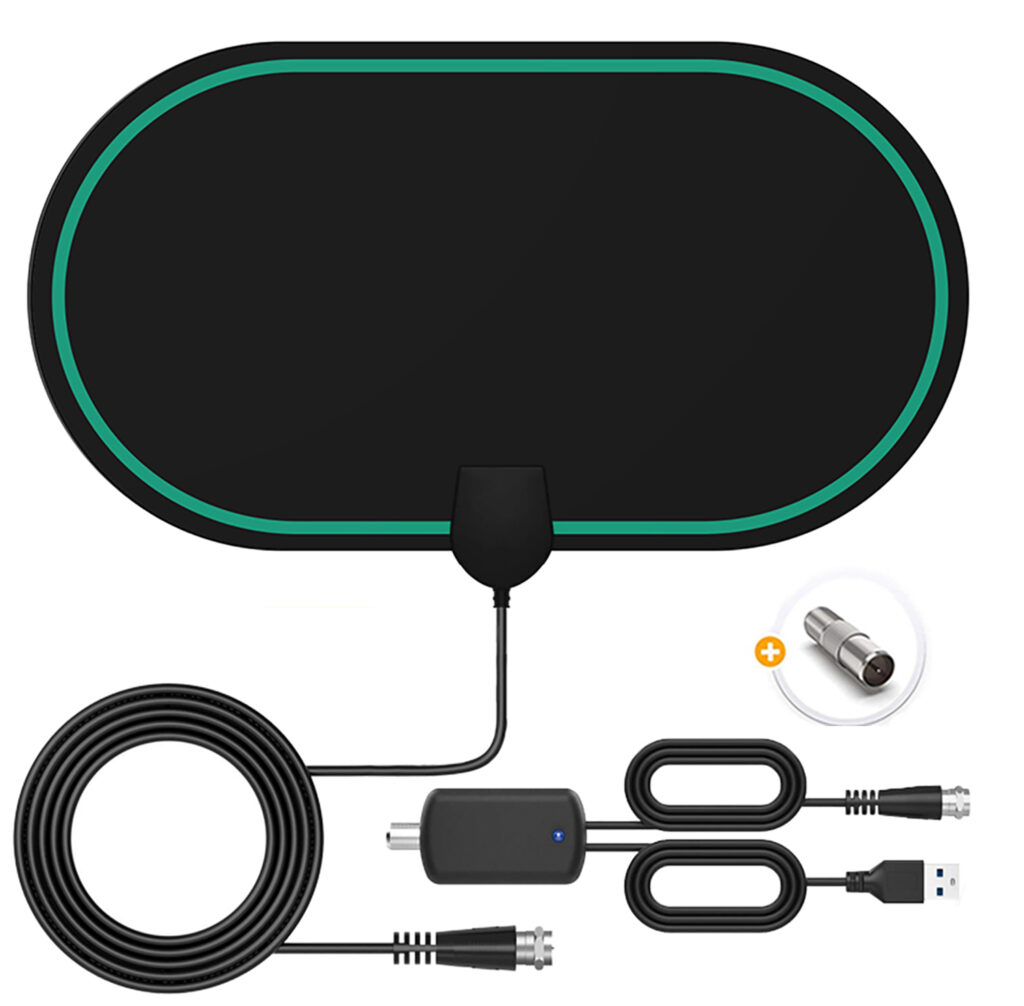 Impressive Full HD Channels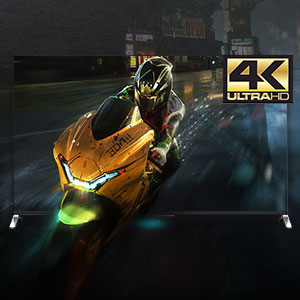 With our built-in amplifier sporting the latest HD technology chip, you can enjoy stunning HD streaming and HDR—enabling more vivid, lifelike colors and exceptional clarity. Feel scenes come to life with three-dimensional Dolby Atmos audio when connected to compatible home audio systems.
Pivo-Ascend Picks Up More Local Channels
Our smart TV antenna adopts an upgraded amplifier signal booster with a built-in intelligent Integrated Circuit (IC) chip. New generation crystal clear filtering technology picks up more signals in your area. Its high-sensitivity strong signal amplifier can transmit HD signals and filter out high-frequency interference signals to ensure that the signal transmission is stable. 

To ensure you maximize the channels you receive, please visit the antenna web or antenna point to check how many broadcast towers surround you. The actual receivable range highly depends on your distance and location. Areas with large obstructions, such as valleys, mountains, etc., will reduce effective range.
Features:
More Channels: Our HDTV Antenna gives you access to local news, weather, sitcoms, children's, and sports programs for free!
Reception Range: The Pivo-Ascend can pick up signals within the 60-80 miles radius. To ensure you get the best reception every time, make sure to position the antenna away from interference sources—such as air conditioner/refrigerator/microwave oven, etc. The antenna amplifiers automatically provide additional range and maximum signal reception to deliver more channels if you are away from the broadcast tower.
Easy Installation: With its ultra-thin design and upgraded reception capabilities, the Pivo-Ascend makes it easy for you to install anywhere at your home. NOTE: Visit antennae first to see how many broadcast towers are within 60-80 miles of you. Find out how many free channels are available from your local broadcaster. Check whether your TV is digital or TV.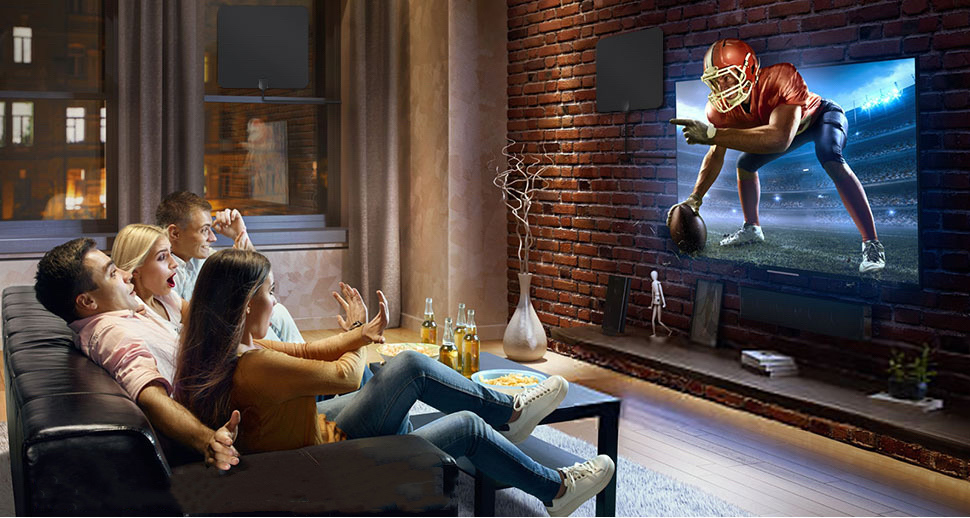 Product Description:
Color: Black, Transparent
High-Performance Coax Cable: RG174 / Black L=4.4m
Power Supply Connector: USB
Support 4K/1080p
Coaxial Cable: 3.7m + 0.7 m = cable length 4.4 meters
Connector Type: F Male, gift universal Connector
V.S.W.R.: ≤1.5
Impedance: 75Ω
Gain: 30 dBi (with amplifier) ​
Working Frequency: VHF/UHF170~240mhz,470~862mhz
Operation Temperature : -45 ~ 85℃
Storage Temperature : -45 ~ 85℃