Take your home's wall frame or office aesthetics to the next level with Modish Frames, one of the most intuitive digital photo frames available in the market today. Display unforgettable memories, marketing ads, or wall art in high definition and give any space a distinct personality that nobody will miss.
This stylish modern digital photo frame looks good wherever you place it. The bright screen displays your photos with remarkable image quality and vibrant colors. The new version of 7-inch Modish Frames renders high performance for its superior design, material selection, and technology.
Showcase your best memories in slideshows or play videos in a loop to remind you of all the good things in life. There's no need to hassle over which design works for your wall. The Modish Frames offers multi-functional displays like calendars, clocks, and alarms.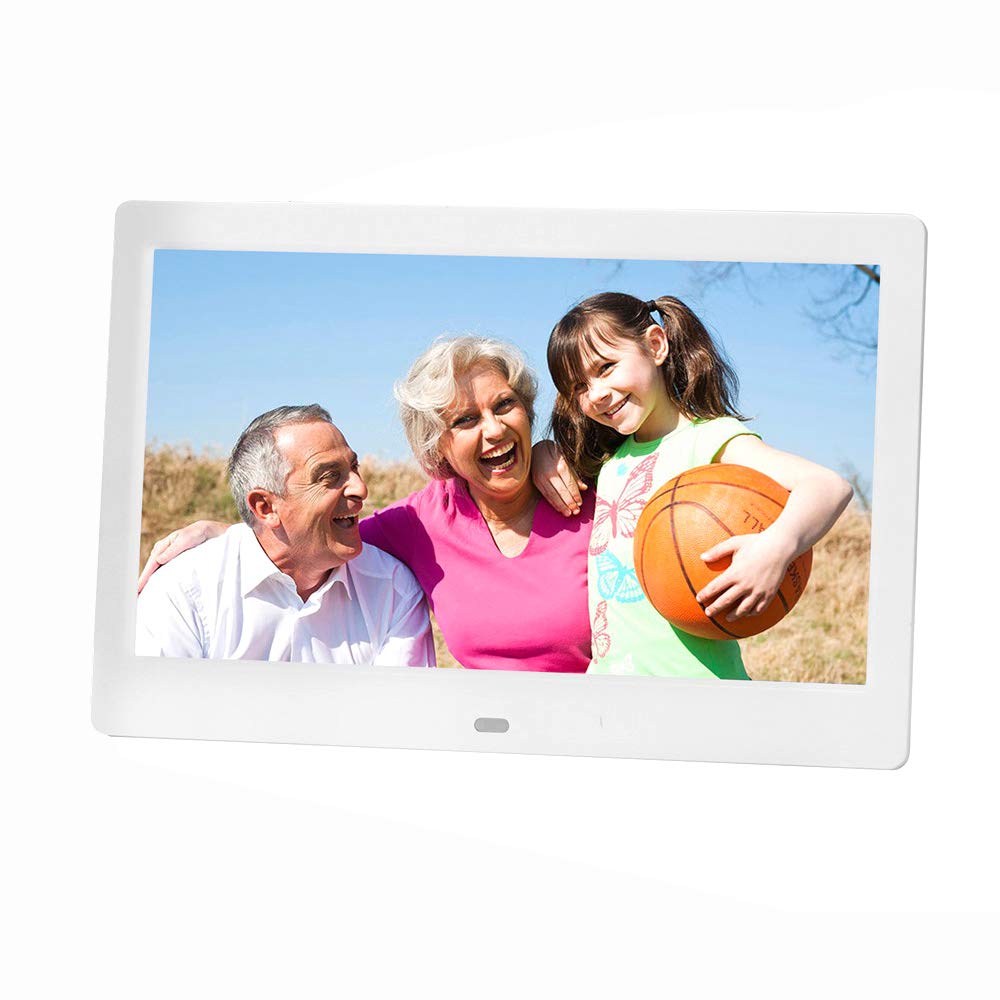 Specifications
Name: Digital Photo Frame
Material: ABS
Display: TFT LCD Display
Screen size: 10.1-Inch
Image-resolution: 1024*600
Photo format: JPEG/JPG, BMP
Video format: AVI, MP4
Sound format: MP3, WMA
Support storage card type: SD/ MMC/ MS/XD (Max.32GB)(not included)
Interface: USB, 3.5mm Earphone Jack
Control way: Remote Control
Remote control battery: 1 * CR2025 battery, 3V, 150mAh (included)
Size: 255 * 165 * 24mm / 10.04 * 6.50 * 0.94in
Weight: 750g / 1.65lb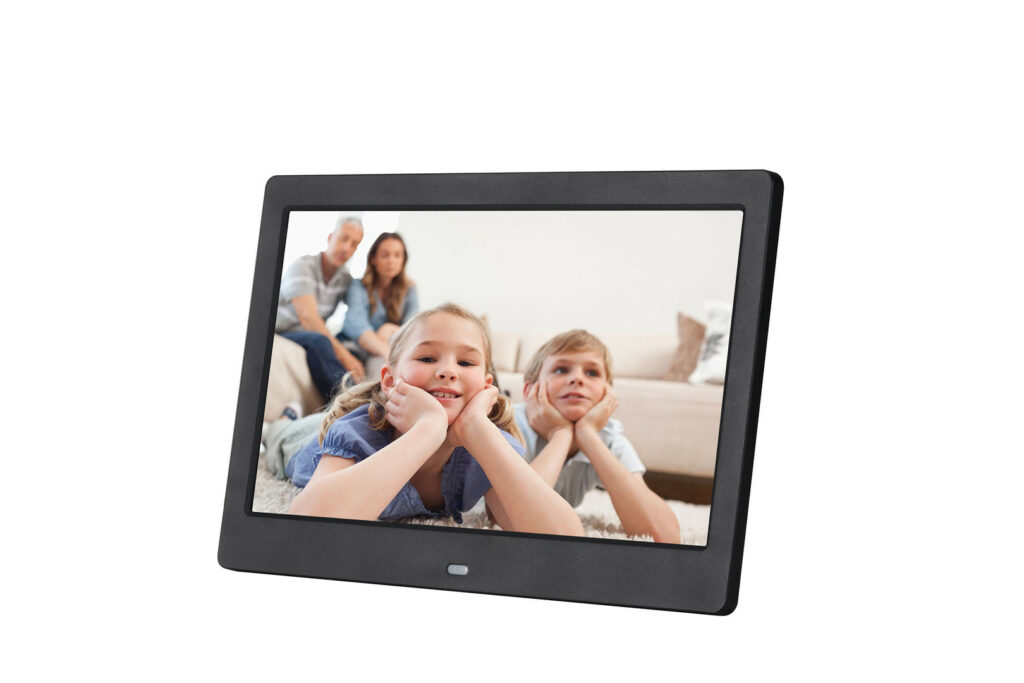 Features
Best in class display, which supports HD photos and videos.
Multi-function digital photo frame: with the calendar, clock, and alarm function.
It comes with an automatic on/off function that can be set via the program.
Adapter operated power source AC.
It comes with expandable memory up to 16GB, with USB and SD card ports
Fully functional remote for ease of access.
Plug and play: no software installation is required.
Excellent for HD images.
Play slideshows with background music.
Slideshow functions with various playback effects, allowing 2/3/4 images to be played simultaneously, suitable as a commercial advertising machine.
Suitable as a gift for friends, business partners, and family.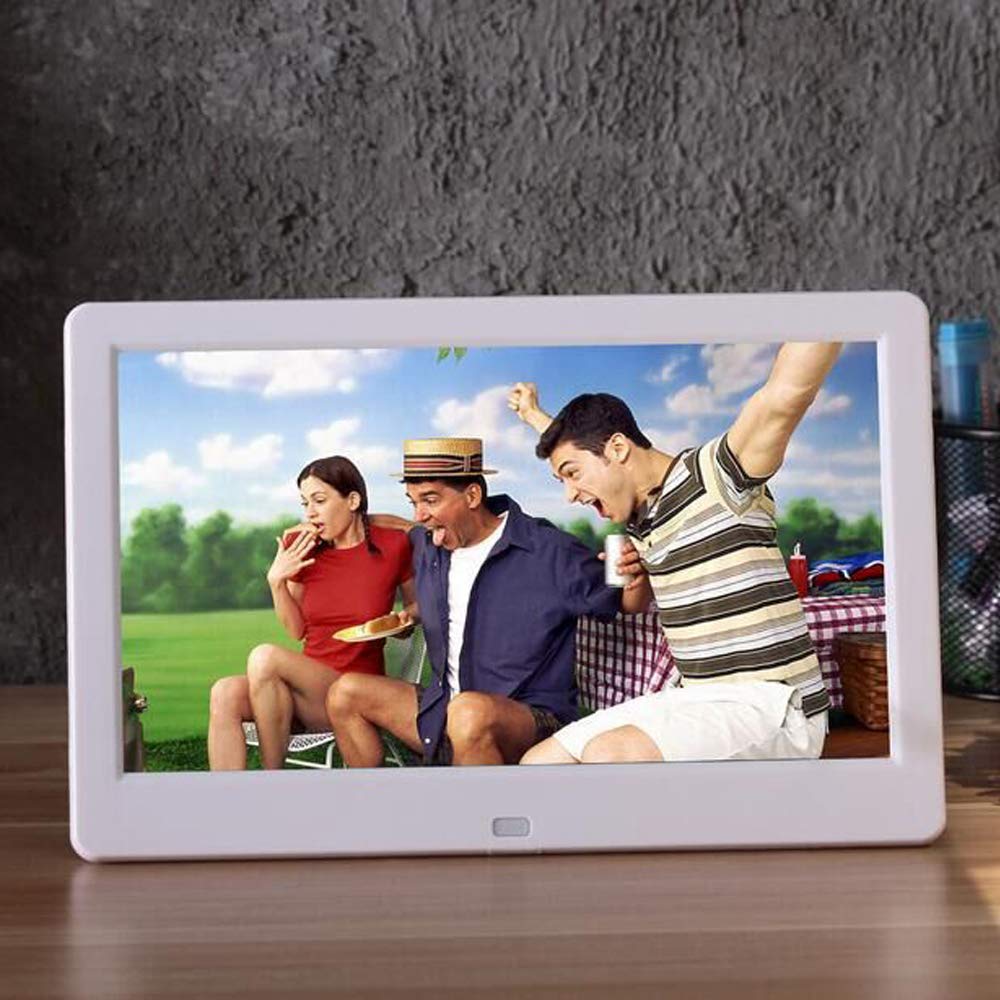 Packing List
1 * Digital Photo Frame
1 * Holder
1 * Remote Control with CR2025 Battery
1 * User Manual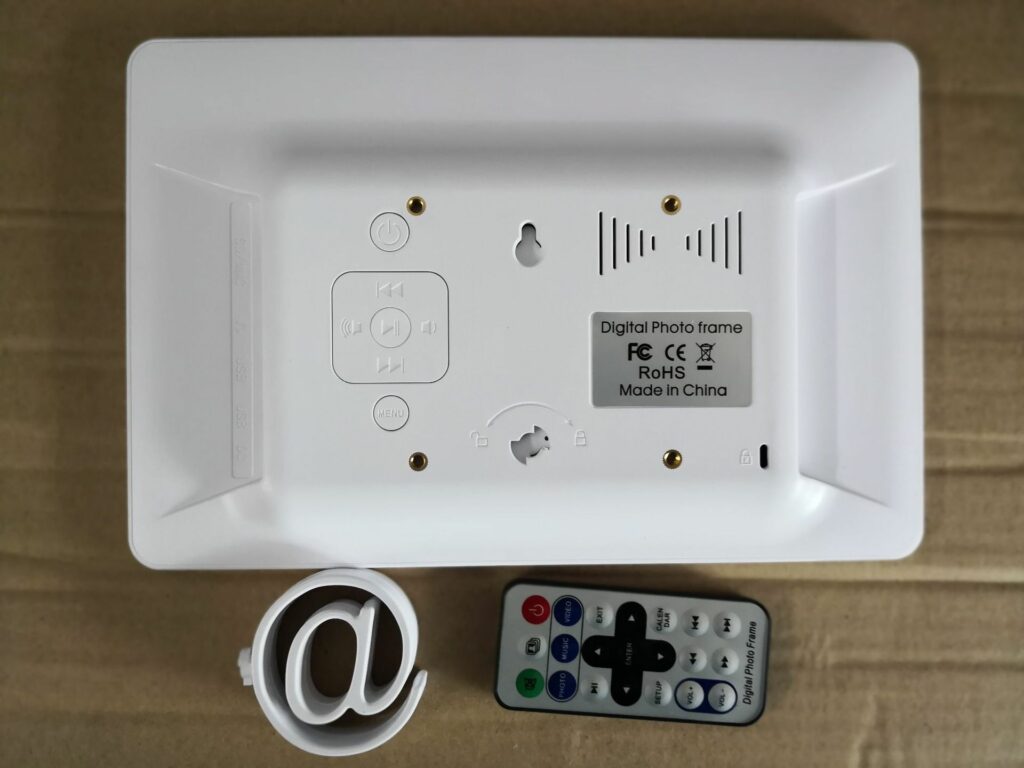 This out-of-the-box digital photo frame offers fine quality through its 10.1-inch TFT high-definition LCD with 1024*600 RGB pixel. Support JPEG, BMP format picture browsing, and background music while in display mood.
You can adjust the brightness, contrast, TFT brightness, and TFT contrast manually according to your liking.
Clock calendar display: support calendar and time display.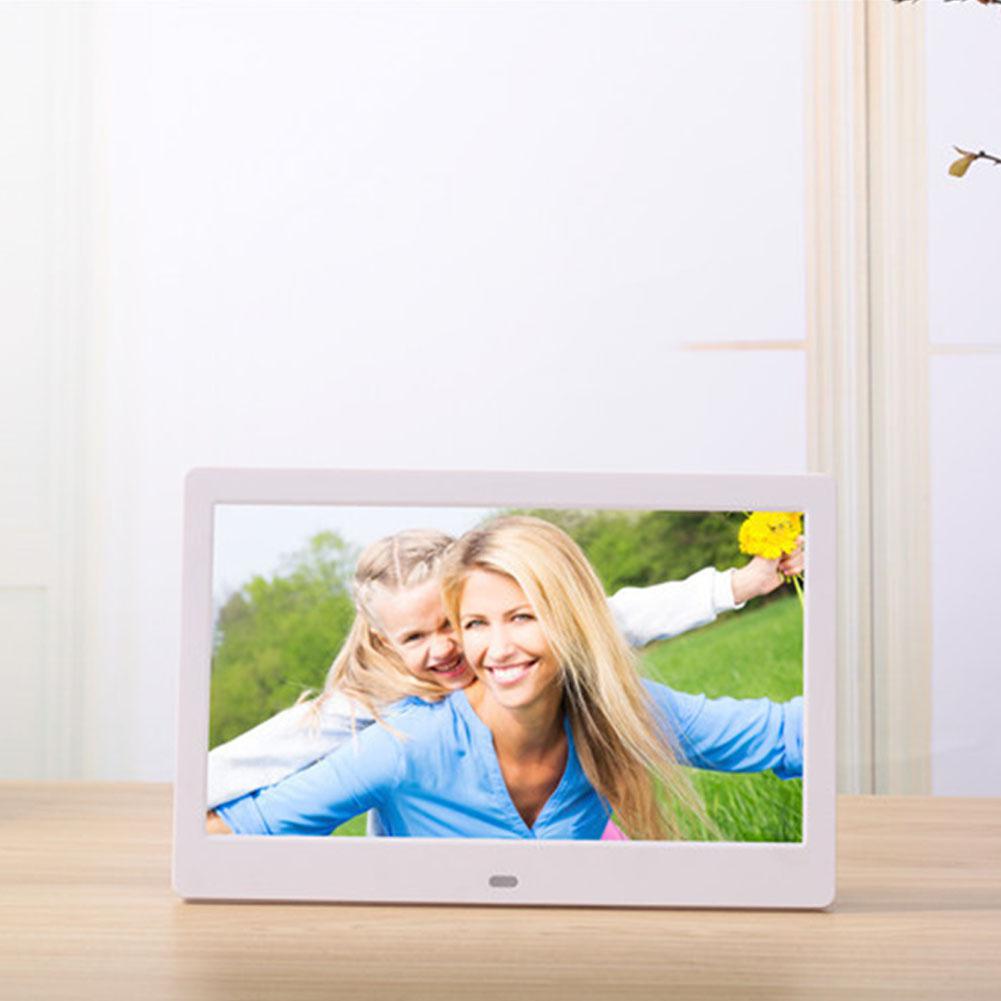 The Modish Frames supports various photo, audio, and video files and displays memories diversely and vividly. Whether it's to level up your marketing design in your office or reminisce family moments during parties, the Modish Frames will deliver a very realistic feel all in one go.
The product's quality and other versatile features guarantee an intimate moment to anyone you want to share it with. This makes the Modish Frames the perfect gift to anyone who wishes to put family closer wherever they may go.