Brave the Winter, Take on Outdoors with MevaXoar!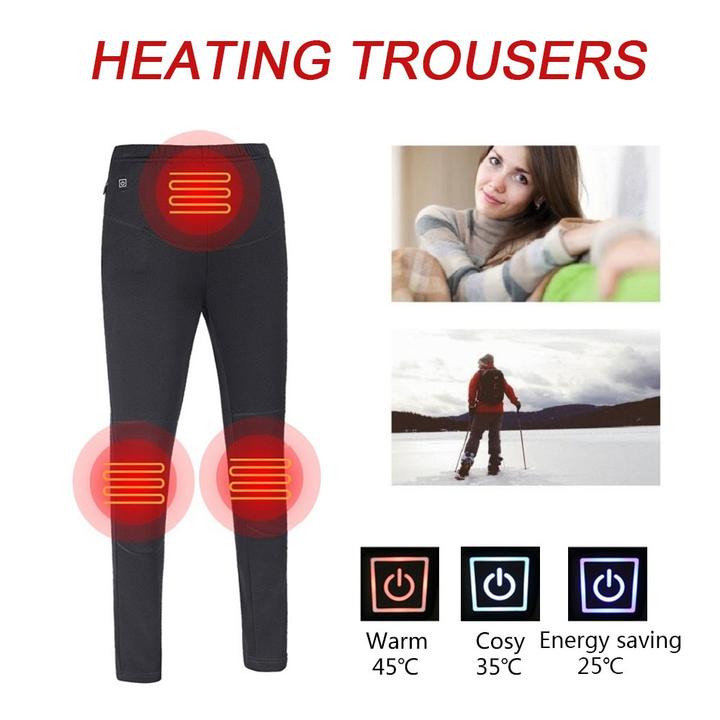 Winter can be harsh to our legs. The chill gathering on our extremities can be too much - even enough to cause us to feel like we'd rather stay at home, forgetting our other winter plans. But then, you're conflicted - winter is such a great time to enjoy the outdoors you're starting to wonder if there is a way to take on winter without being uncomfortable all the time.
Fortunately, there's MevaXoar - a pair of heated pants for men and women that are designed to help you stand the cold, stay warm and toasty despite low temperatures, and take on the winter fun without suffering the blunt effect of cold!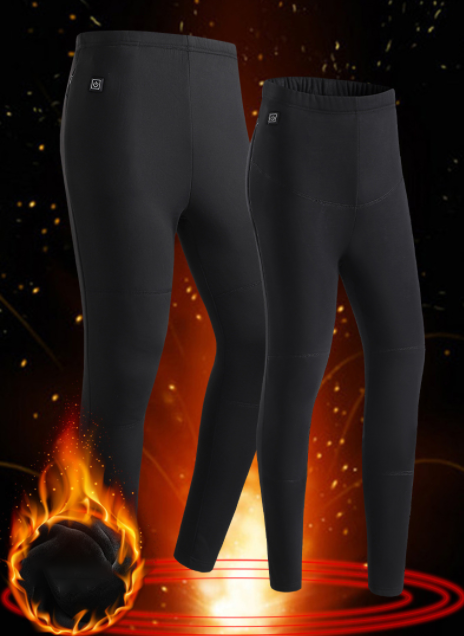 The MevaXoar Difference
There's a fair number of heated pants in the market vying for your attention. But why should you choose us? Here are several reasons!
Created with a heating technology for the toughest winters. The pants are designed to provide you with quality warmth even if it's freezing cold all around you.
Distributes heat into 3 areas for that excellent warmth therapy. The pants come with 3 heating points that help distribute heat to the right parts of the body.
USB-Chargeable pants you can wear anywhere you want. As long as there are USB ports, you can definitely get the MevaXoar powered up.
Stylish pants with ultra-comfortable design. Heated pants need not feel restrictive or bulky - that's what you'll feel from the MevaXoar.
MevaXoar Features
♨️ The heated pants that feature the latest in heating technology. The MevaXoar comes with carbon fiber heating and TPU heating technology that enables the pants to heat up fast and distribute heat faster.
♨️ High-quality fibre is used for these heated pants. These heated pants feel like your regular pants - only warmer! You won't feel discomfort or restriction.
♨️ Heat is felt right - thanks to the 3-point heating system. The heat is distributed into the right parts of your body. This design ensures you don't feel cold spots when you go outdoors.
♨️ USB-rechargeable heated pants perfect for travelling. As long as there are USB ports, you can conveniently charge the MevaXoar.
♨️ The perfect pants for your OOTD. The stylish heated pants for men and women is a perfect addition to your OOTD for this winter!
Specifications:
Material: cotton and carbon fiber
Black: color
Gender: male, female
Male size: S/M/L/Xl/2Xl/3XL/4XL
Female size: L/Xl/2Xl/3XL/4XL/5XL
Adjustable temperature: 25 °c, 35 °c, 45 °c
Size Chart
Women:
S:length:36.61in,waist:25.19in
M: length:37in,waist:26.77in
L: length:37.79in,waist:28.34in
XL: length:38.18in,waist:30.71in
2XL: length:38.58in,waist:32.28in
3XL: length:38.97in,waist:34.64in
4XL: length:39.37in,waist:36.22in
Men:
L: length:38.18in,waist:32.28in
XL: length:38.58in,waist:33.46in
2XL: length:38.97in,waist:35.43in
3XL: length:39.37in,waist:37.79in
4XL: length:39.76in,waist:40.15in
5XL: length:40.15in,waist:42.51in

Package Includes:
1 x  heating pants(Batteries are not included.)
Notes:
If not used for a long time. please do not plug in a removable charger
Do not use high-temperature water or strong acid detergent.
 It is forbidden to use electricity for wet clothes. So please turn off the power and stop using if the cloth is damp or  wet.
Use time depending on the capacity of the removable charge.