Electric Water Gun That Blasts Off Powerful Water Shots at a Longer Range Than Ever. The One Button Operation, Easy Refill and Powerful Motor Feature Makes This an Efficient but Handy Tool For Both Kids and Adults!


Go for a water gun that has upgraded shooting capacity, longer shot range, easy operations, and a versatile use that will make every game much more enjoyable!
Are you ready to upgrade your water gun into something stronger, faster, blasts more, and can beat all the other water guns in your games? Introducing the GunBomx - a new electric water gun that can help you become number one in games, and enjoy more water fun with family and friends!
This electric water gun comes with an ergonomic design that allows you to carry it without restricting your movement. You can run and shoot smoothly!

Why Choose the GunBomx Electric Toy Water Gun? 
Features a one-button design, easy to operate by both kids and adults.
Large capacity electric water gun that can handle up to 500 ml of water.
Long-range shots up to 16 meters.
Rechargeable batteries are included in the water gun.
Durable electric water gun that works for up to 1 hour.
Refilling is super easy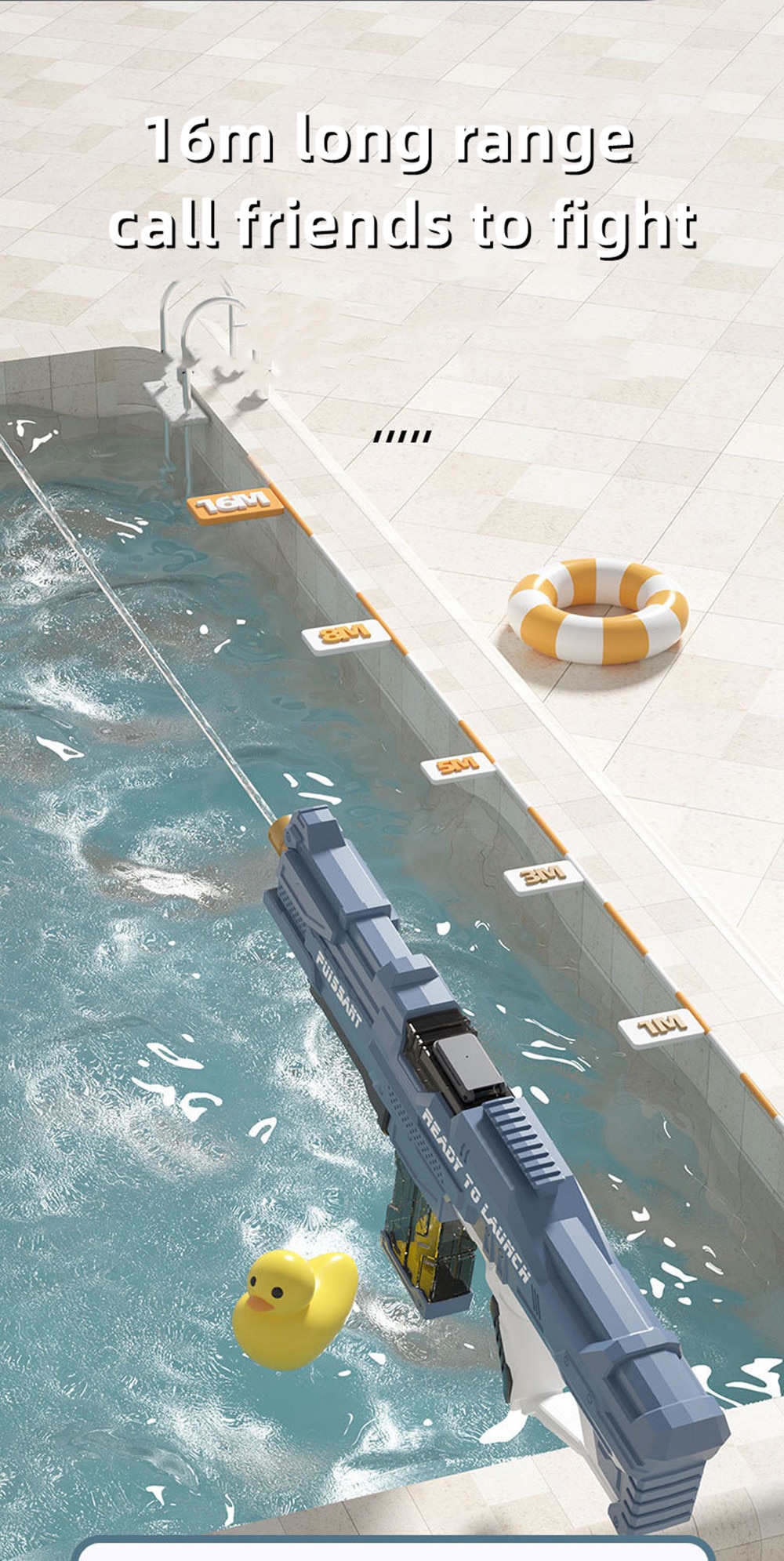 GunBomx Electric Water Gun Features
Automatic Electric Water Gun - No Need to Endlessly Push Buttons!
The GunBomx electric water gun is totally different from traditional, non-battery water guns that you have to push endlessly to work. The One-button design provides convenience for children & adults during use. You just need pull the trigger to shoot and the water will keep on blasting out.
The Large Capacity Electric Water Gun That Can Shoot Long Range
The GunBomx can hold 500cc of water and can also shoot up to 16 meters. Be careful not to completely immerse the automatic water gun in water, as this will damage the electrical components.
Safe and Durable Quality - Not Easily Broken or Chipped
The GunBomx water gun is made of high quality ABS material. This electric water gun has been tested non-toxic, and safe to use even by children!
Easy to Fill and Shoot
The opening of the water guns is easy to fill. Only place the gun's opening on the water, press the button, and wait for 10 seconds. The refilling process is usually complete after 10 seconds so you and your kids can have fun again.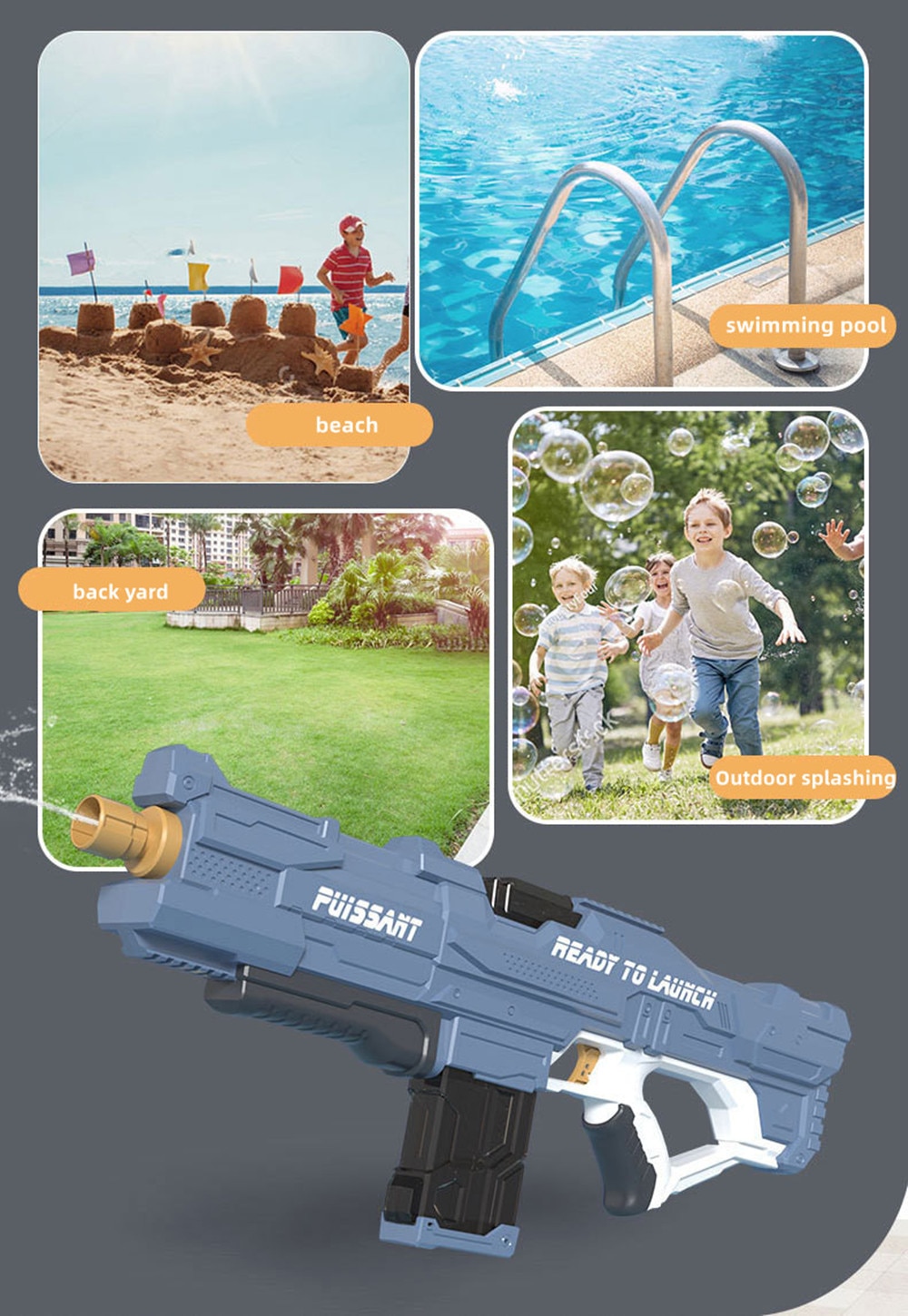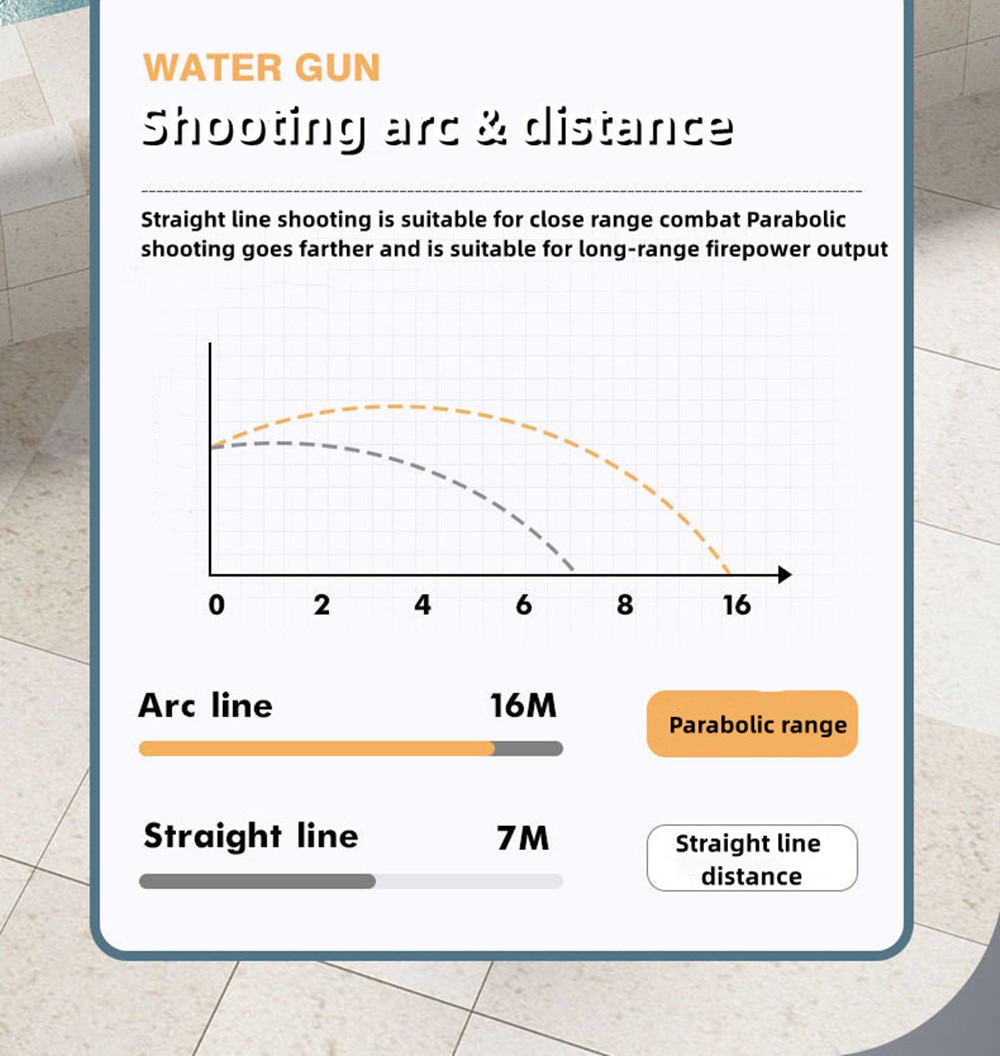 【Easy to Fill and Shoot 】
The sink of water guns for adults & kids is easy to fill and Kids can shoot easily. Parents can join the water gun battle and accompany their children to spend a happy time. Press the trigger, and shoot easily perfect for Water fight and Family Fun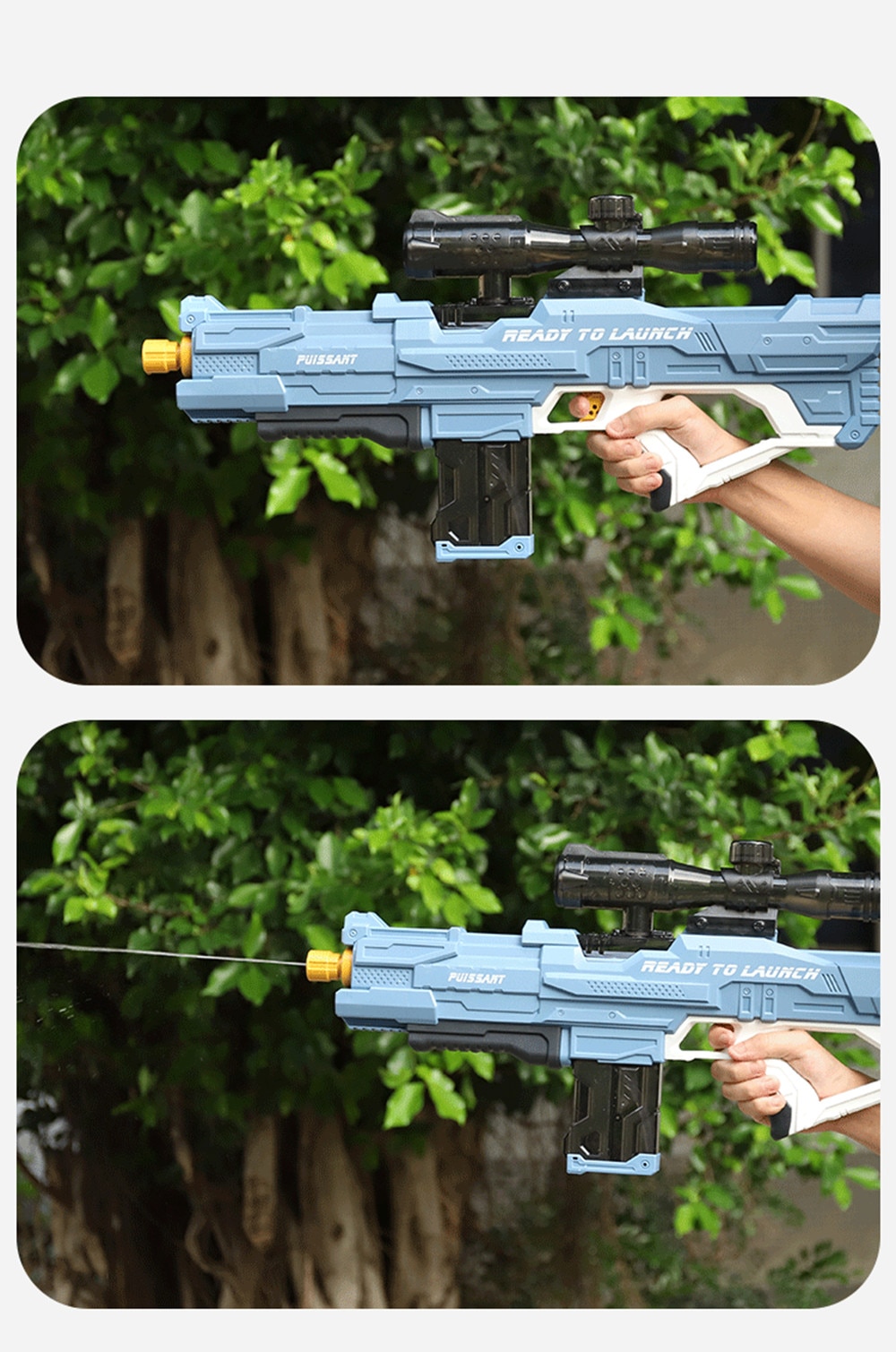 What's in the Box?
1*Electric water gun
1*USB battery charging cable
1*High capacity rechargeable Li Battery.
ATTENTION
DON'T SHOOT TO SOMEBODY'S EYES.
DON'T SINK THE ELECTRIC GUN IN THE WATER IN CASE THE BATTERY SHORT.