Secure Your Safety - GogViz is Your Extra Pair of Eyes!
Having a body cam is a powerful way to defend yourself against people who might be trying to harm you. Since it's not easy to defend yourself without witnesses, the GogViz can act as your extra pair of eyes. The GogViz is a high-quality, top-grade bodycam that can record the events, the sound, and the relevant faces that could come in the way of your safety!
GogViz Features
The GogViz Features Longer Video Fragment + Powerful Long-lasting Battery - The video recorder comes with built-in a 3000 mAh rechargeable battery that lasts for 9~10 Hours of recording time in 1080P, Screen off, IR off. The body-worn camera allows you to record a video in which length is up to 30 mins.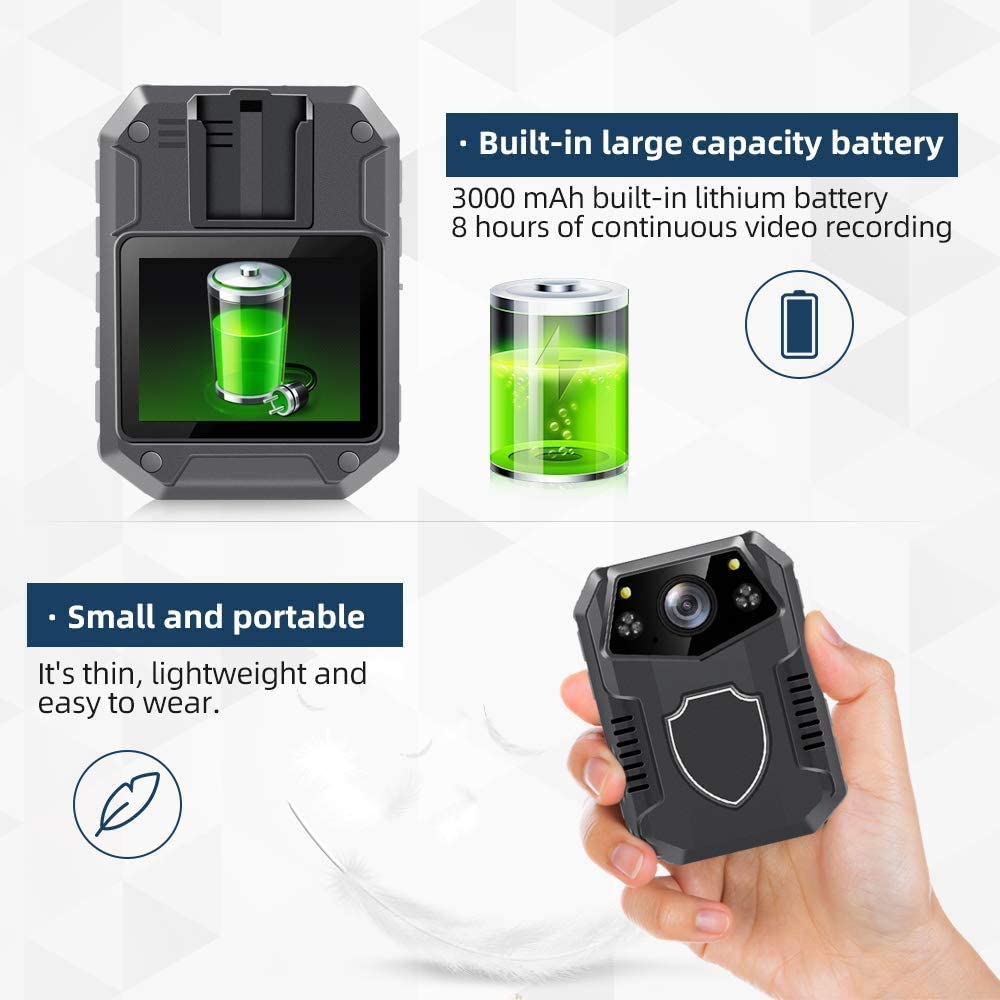 Includes a Powerful Night Vision Feature That Works Terrific Even in Extreme Low Light Conditions - This body camera with 170° wide-angle captures 1296P HD videos. This ultra-powerful camera is equipped with High-Intensity infrared LEDs that has the capacity to capture clear footage up to 10m/32ft feet away. Clarity even in pitch darkness!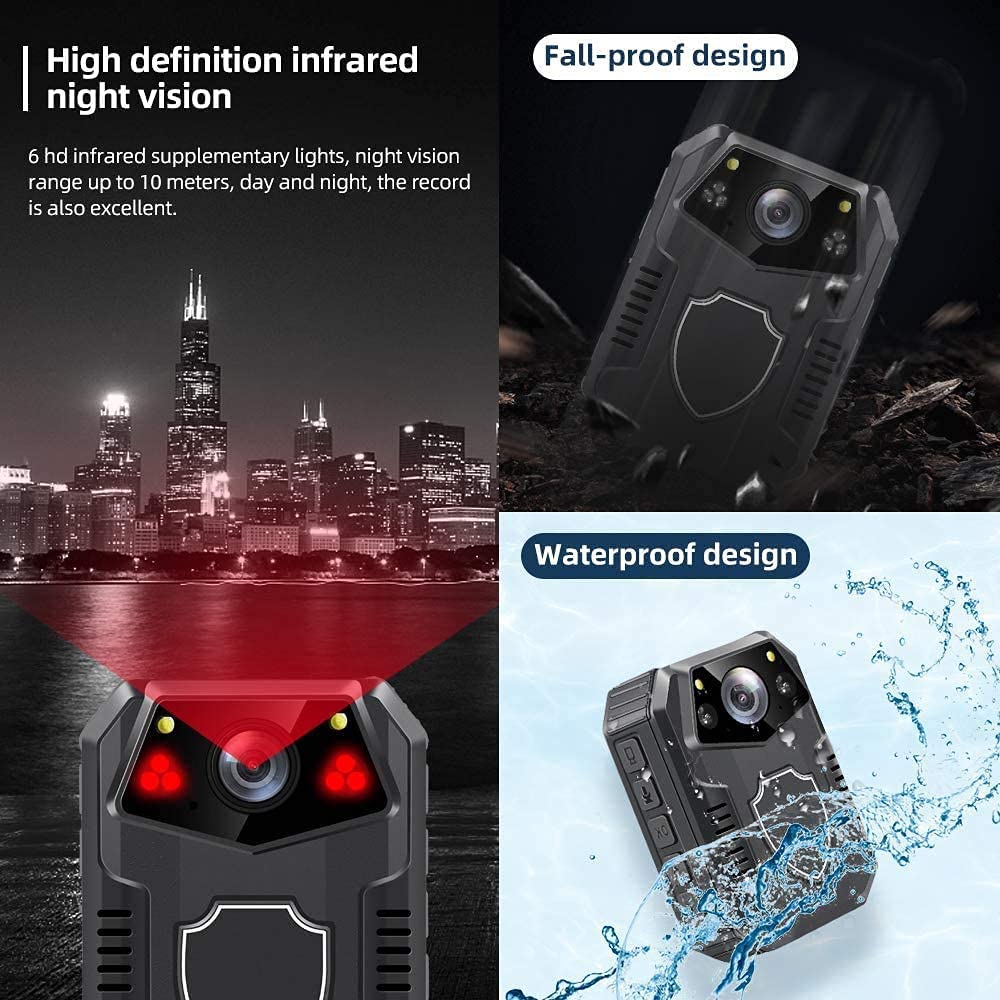 Can Be Worn for Multiple Purposes - The Police body camera with 1296P video and 3600Wpixels is easy to use and configure. The camera includes features like Pre-record, Post-record, Stealth Mode, Edit Device ID, File Protection, etc. This camera is ideal for security guards, police officers, and bouncers for indoor and heavy-duty outdoor use.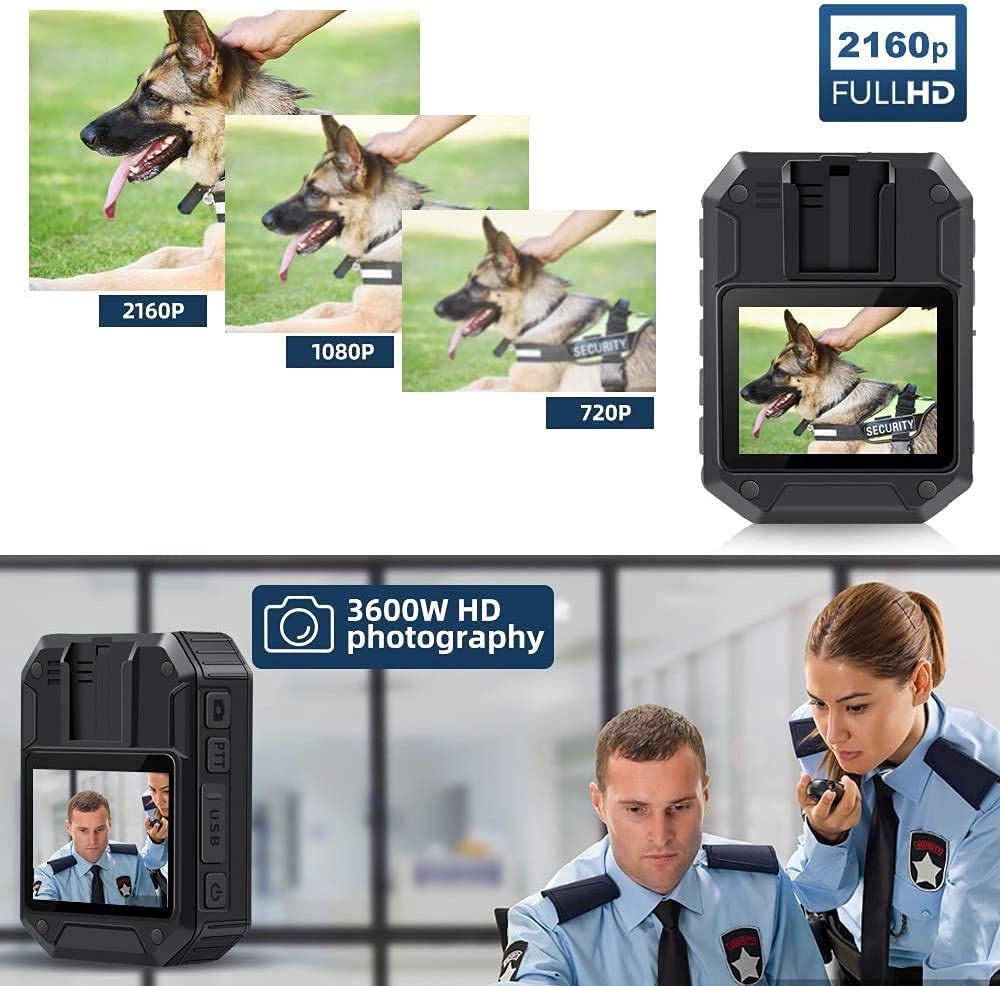 No need to delete files every now and then - The GogViz camera will keep recording when the card is full by covering the previous data. By overwriting old recordings, there won't be any need to delete old shots manually.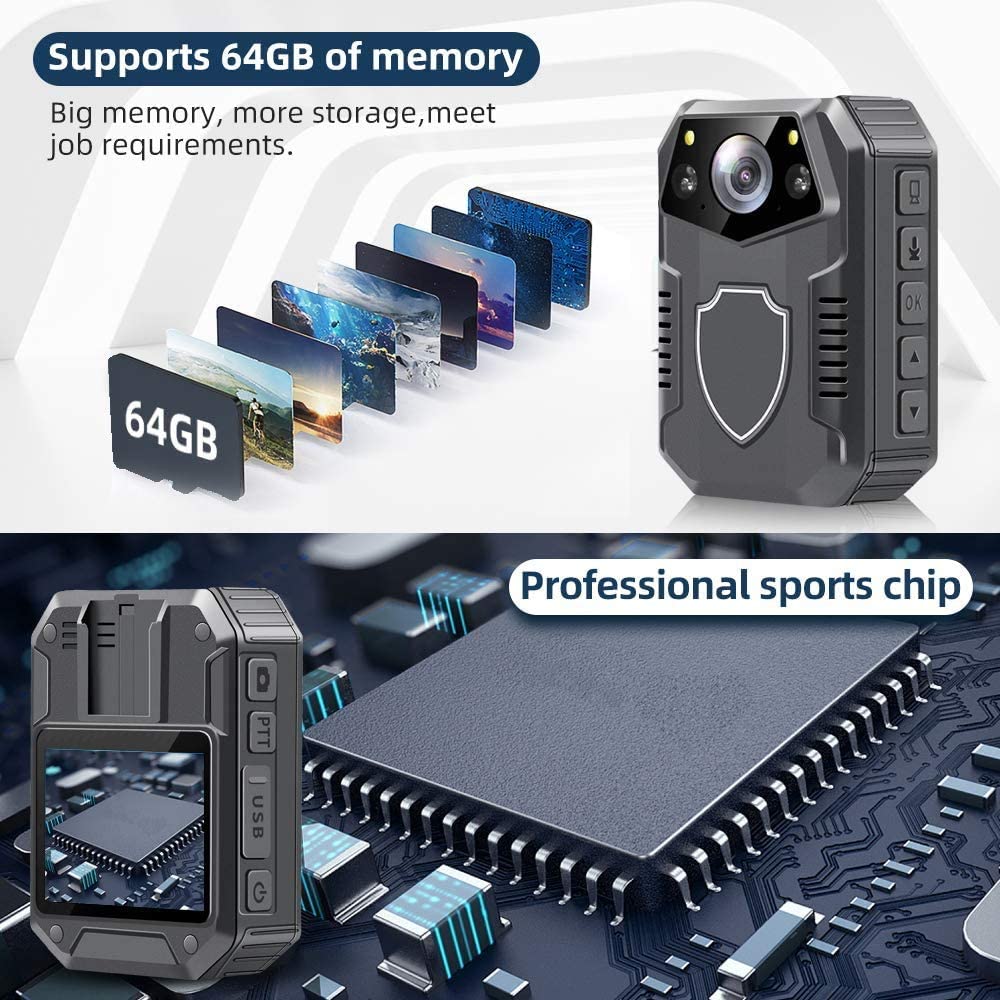 Lightweight, Compact, Wide-range - The lightweight body camera includes 360° rotation clips, fits the clip-on shoulder straps of a backpack or on a polo shirt or on a belt. In addition, a portable security body cam can also be set to work as a dash camera for your vehicle.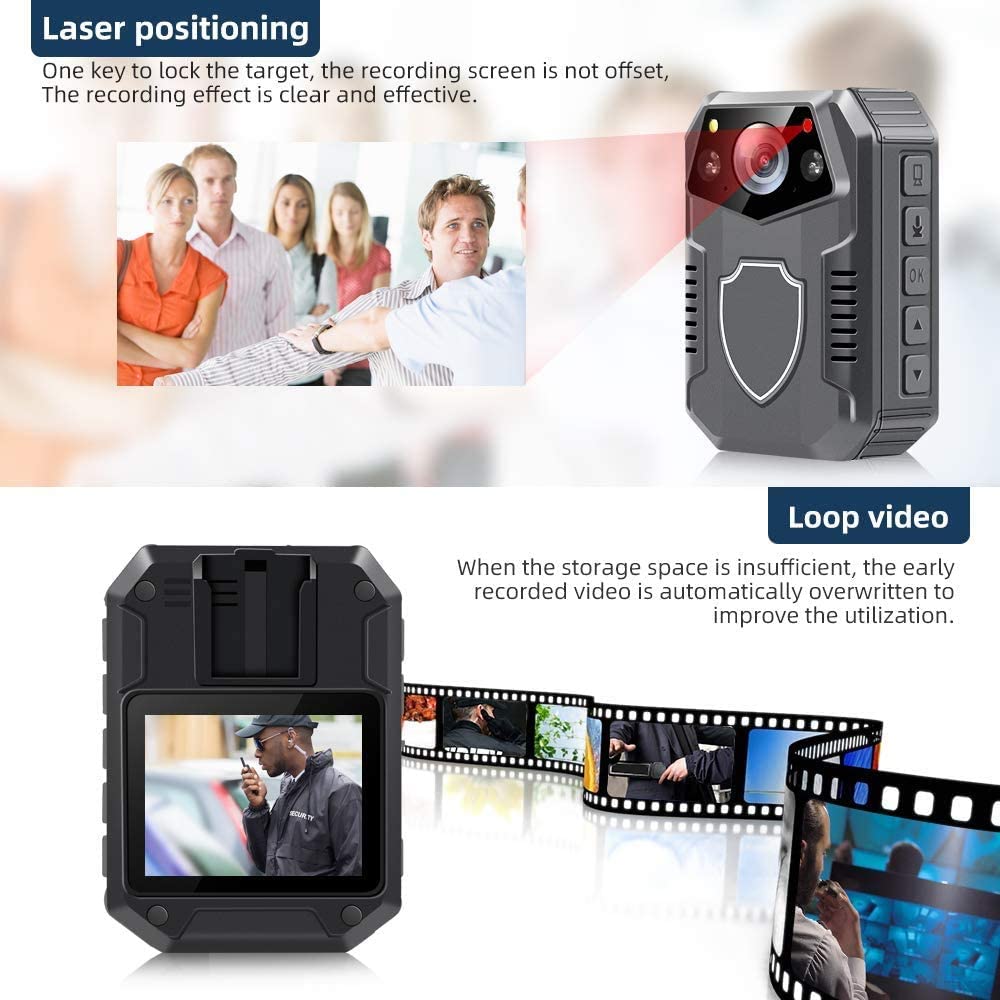 Seven advantages, comprehensive upgrade:
2.0 inch HD display
2160P ultra-clear picture quality
HD infrared night vision
Large-capacity built-in lithium battery
Laser positioning
170 ° wide angle
16GB/32GB/64GB Built-in memory
Package contains
Charger
Charging Cable
Shoulder clip
Manual