GeeSounds Portable Bluetooth Cassette and Tape Player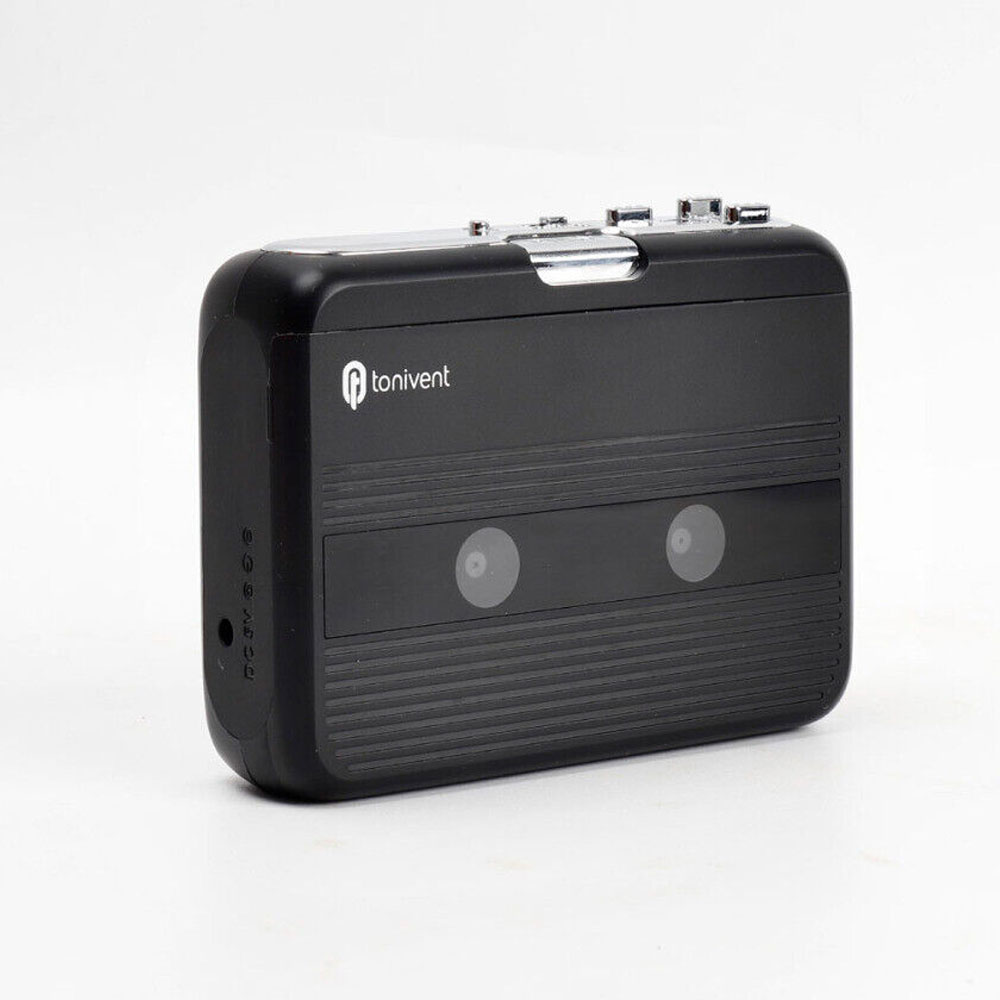 Picture this: You're rummaging through your attic and stumble upon a box of old mixtapes. Memories come flooding back - the first mixtape your best friend made for you, the one you played on repeat after your first heartbreak, the one that was the soundtrack to countless road trips. You're hit with a wave of nostalgia, but there's just one problem - you have nothing to play them on. Enter the GeeSounds Bluetooth Portable Cassette Player.
This isn't just a cassette player; it's a time machine ready to transport you back to those golden days. But don't be fooled by its retro charm; this little gadget is packed with modern features. It's like the Marty McFly of cassette players - it fits right into the past but comes equipped with the tech of the future.
With its Bluetooth functionality, FM radio, and auto-reverse function, the GeeSounds Cassette Player is ready to bring your old tapes back to life and tune you into your favorite radio stations. So, whether you're a retro music enthusiast or a curious newbie, this is the perfect device to bridge the gap between the past and the present. Let's dive in and see what makes it tick, shall we?
Bluetooth Connectivity - Freedom to Roam With the GeeSounds Cassette Player's Bluetooth function, you're not tethered to one spot. You can easily transmit your favorite tunes to other Bluetooth devices, giving you the freedom to move around while enjoying your music.
FM Radio - Tune into the Airwaves Who said cassettes are the only way to go retro? With the built-in FM radio receiver, you can tune into your favorite radio stations and enjoy a variety of music, news, and shows. It's like having a world of entertainment at your fingertips.
Auto-Reverse Function - Continuous Tunes
Say goodbye to the hassle of manually flipping your tapes. The auto-reverse function ensures continuous play, flipping the tape automatically so you can enjoy both sides without lifting a finger. It's all about making your listening experience as smooth as possible.
High-Quality Sound - Music to Your Ears
The GeeSounds Cassette Player doesn't compromise on audio quality. Whether you're using Bluetooth or wired headphones, you can expect high-fidelity sound that brings your old tapes to life. It's like having a personal concert in your pocket.
Flexible Power Options - Power Up Your Way
With support for both battery and USB power supply, you can power up your device your way. Whether you're at home or on the go, you'll always have a way to keep the music playing.
3.5mm Audio Jack - Private Listening
Want to enjoy your music without disturbing others? The 3.5mm audio jack allows you to connect wired headphones for a more personal listening experience. It's like having a private concert, anytime, anywhere.
Easy Operation - No Tech Degree Required
The GeeSounds Cassette Player is designed to be user-friendly. With its easy operation and classy design, you don't need to be a tech whiz to enjoy your favorite tunes. It's all about making retro music accessible to everyone.
Portable Design - Music on the Go
With its compact design, the GeeSounds Cassette Player is your perfect music companion. Whether you're chilling at home or hitting the road, you can bring your favorite tunes with you.
So, there you have it, folks. The GeeSounds Bluetooth Portable Cassette Player is more than just a music player; it's a ticket to a musical time machine. But don't just take my word for it. Why not experience it for yourself? With its blend of retro charm and modern features, it's the perfect way to enjoy your old tapes in the 21st century. But hurry, these babies are flying off the shelves faster than hotcakes at a pancake festival!
Don't let your old mixtapes gather dust in a box. Give them the love they deserve with the GeeSounds Cassette Player. It's time to dust off those tapes, crank up the volume, and let the good times roll. So, what are you waiting for? Grab your GeeSounds Cassette Player today and let the music play!
Technical Specifications
For those who love the details, here's a quick rundown of the GeeSounds Bluetooth Portable Cassette Player's technical specs:
Bluetooth Functionality: Easily transmit audio to other Bluetooth receivers.
FM Radio Receiver: Tune into your favorite radio broadcasts.
Auto-Reverse Function: Automatically flips the tape for continuous play.
Audio Quality: High-fidelity sound for a superior listening experience.
Power Options: Supports both battery and USB power supply.
3.5mm Audio Jack: Connect wired headphones for private listening.
Operation: Easy to use with a classy design.
Portability: Compact size for easy transport.