Breathe Exciting New Life Into Old Memories With This Dynamic Digital Picture Frame!
Gone with the typical slideshows of the old, and in with the exciting moving pictures of today! Discover higher definition and more dynamic photos with the DynaMemory All-In-One Digital Picture Frame, letting you get in touch with life's greatest moments and put them on a fun display. We've made this photo frame incredibly interactive, which lets you play your favorite images and videos from an SD card, while experiencing convenient add-on features like a clock, calendar, and a range of playback selection options. Relive life more beautifully with the DynaMemory All-In-One Digital Picture Frame now.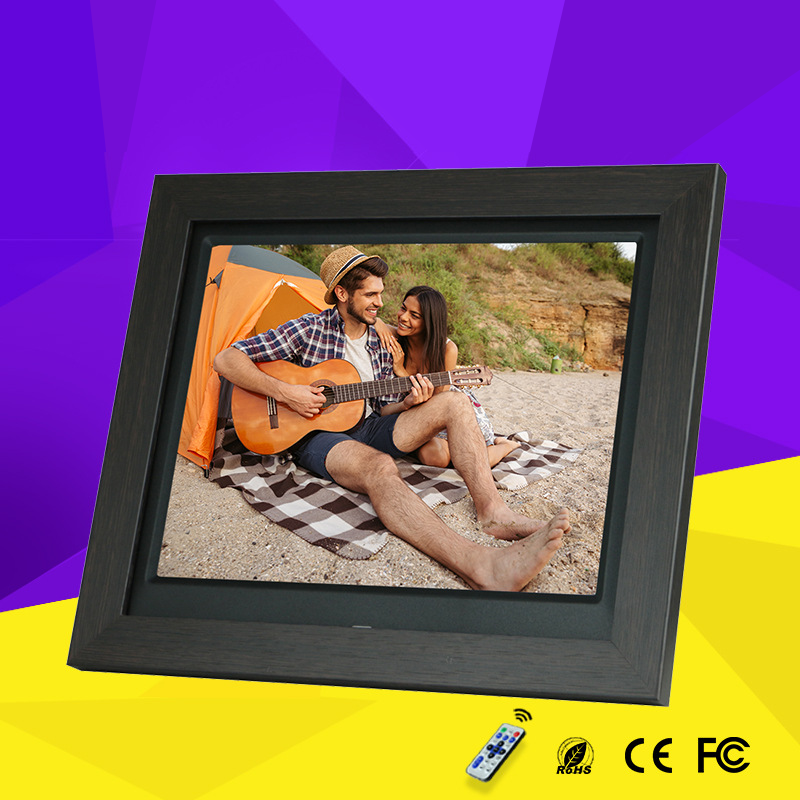 Measuring 8.7" on its LCD screen, this digital picture frame brings out a crisp and vibrant display that you can easily put on your side tables, desks, shelves, and other furniture.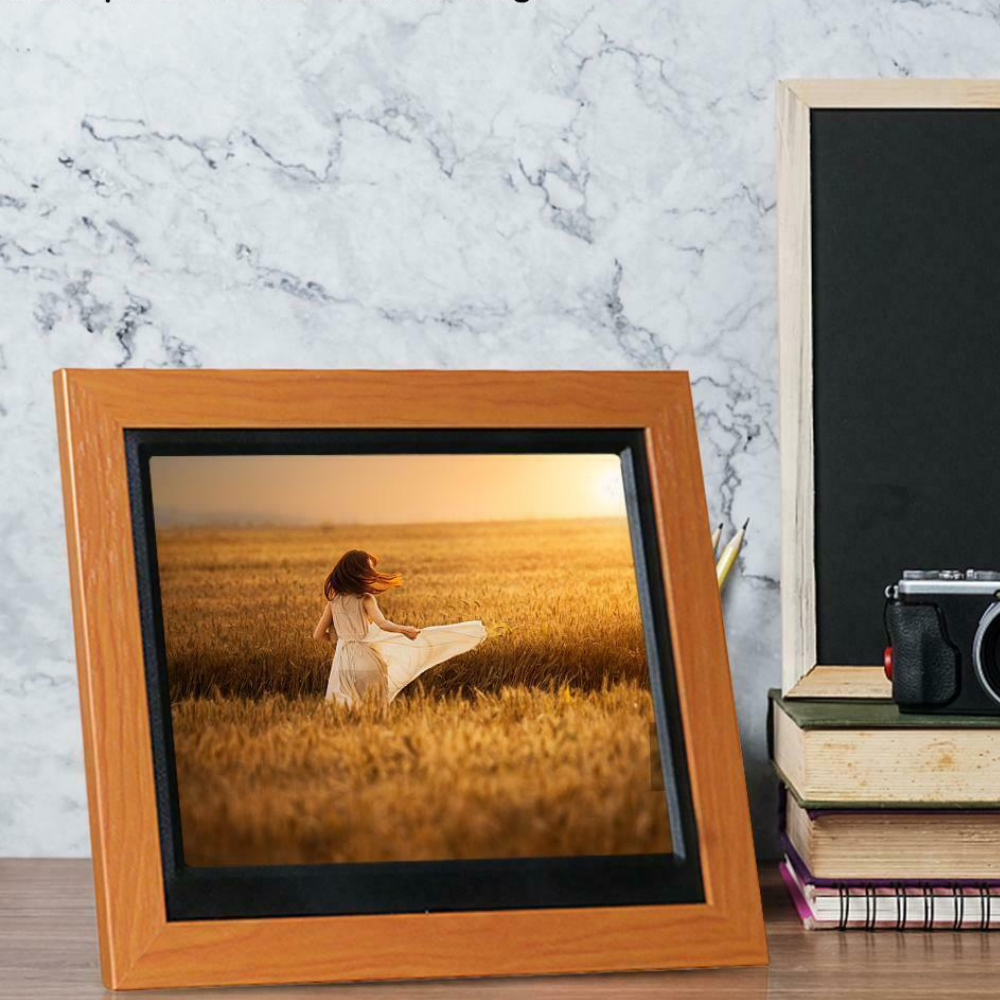 While dynamic, we've made our digital picture frame easy to control by anyone of all ages! Just use the remote to adjust and control its settings. No software or app installation required!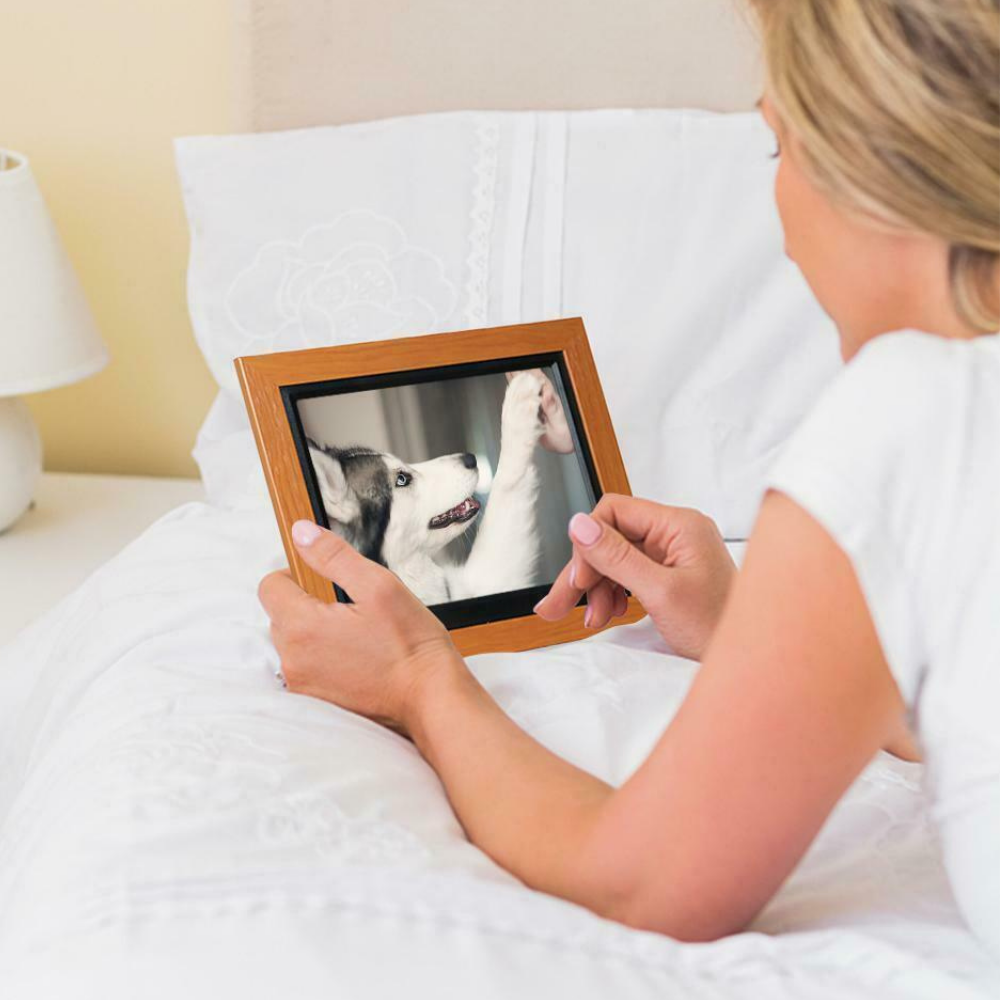 In making the DynaMemory All-In-One Digital Picture Frame, we've also kept in mind its design, which is realized in a classic wooden frame that can perfectly complement your existing furniture and decor. It's simply picture perfect!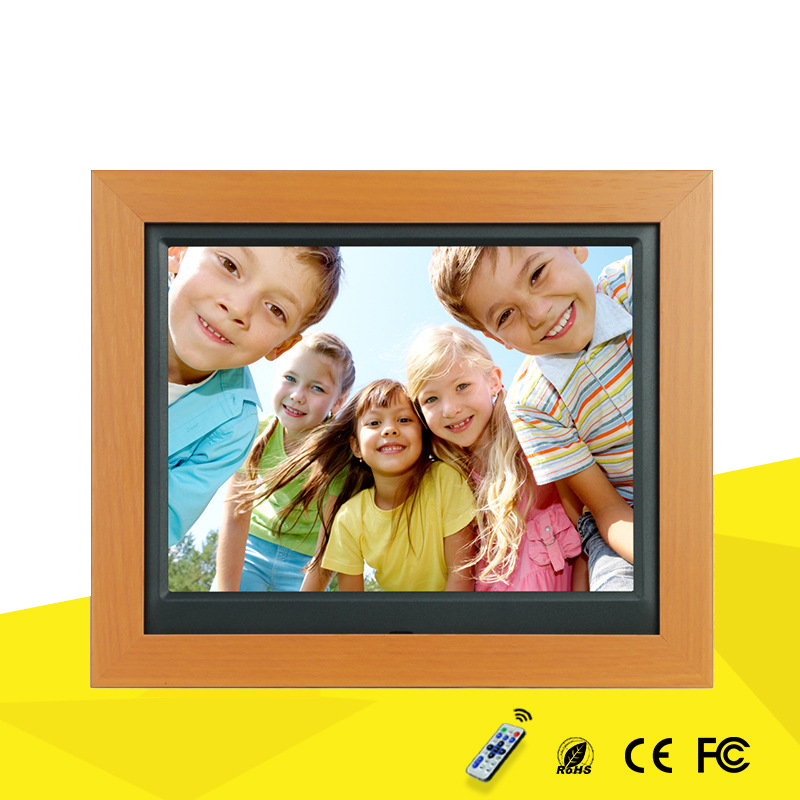 FEATURES
HIGH RESOLUTION: Breathe an exciting new life into your memories with our quality display. We recommend at least a 1024 x 768 screen resolution for your photos and videos so you can bring out the best in them!
EASY TO USE FOR EVERYONE OF ALL AGES: Sending this digital photo frame to mom and dad? No worries, as we've made this digital picture frame easy to use for everybody. Set it up fuss-free - just insert your USB or SD card into the frame, and voila, start watching an exciting slideshow of your photos and videos.
VERSATILE: While easy to use, this is more than your ordinary digital picture frame! It's a multi-functional device that can support your photo, video, and audio files, while also made with a clock, calendar, and a selection of playback options in helping you browse your files and present them onto your slideshow.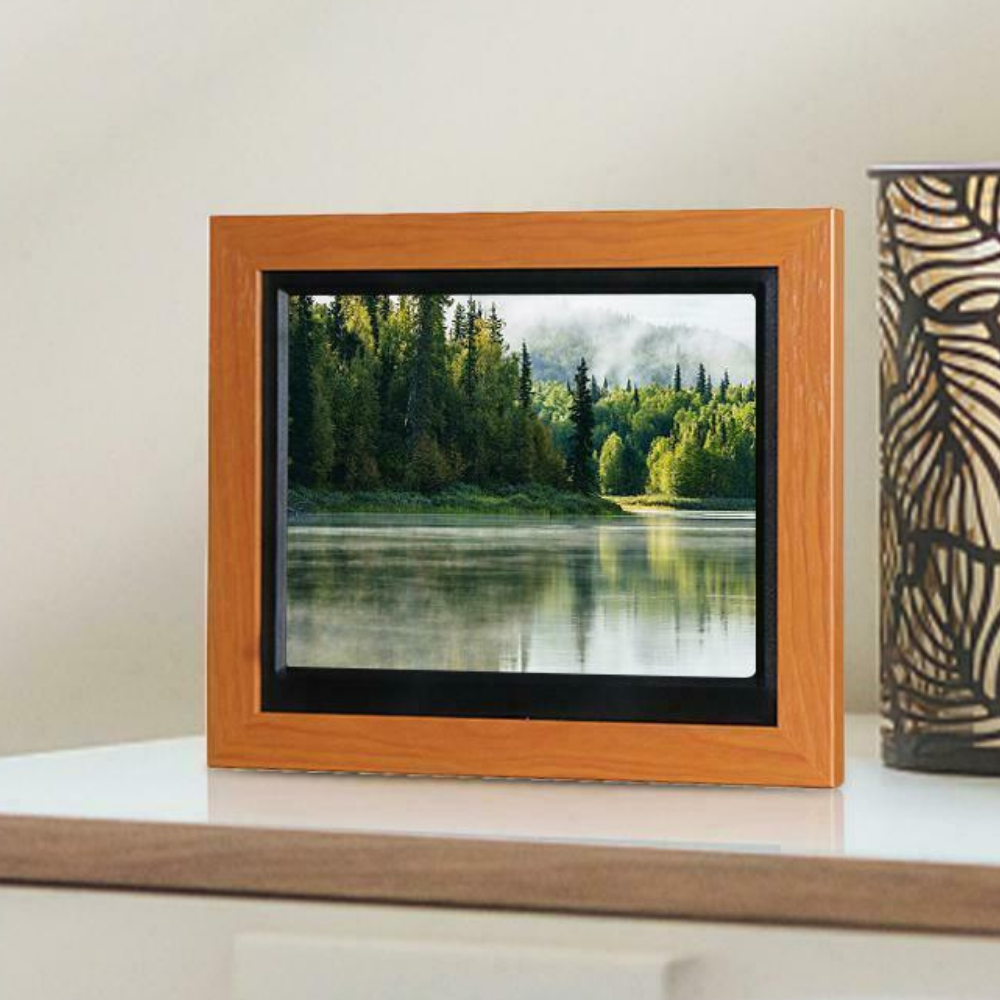 SPECIFICATIONS
Produce Size: 8.7"
Material: Plastic + MDF wooden frame
Brightness: 350cd/m2
Support up to 1200 pixel images
Video: MPEG1(VCD), MPEG2(DVD), MPEG4(AVI) and Xvid
Audio: MP3, WMA
Photos: JPEG
Built-in stereo speakers
Support U disk and 3 in 1 card (SD/MMC)
16MB built-in support
5pin-USB2.0 interface
Infrared control / Push button controls
External power source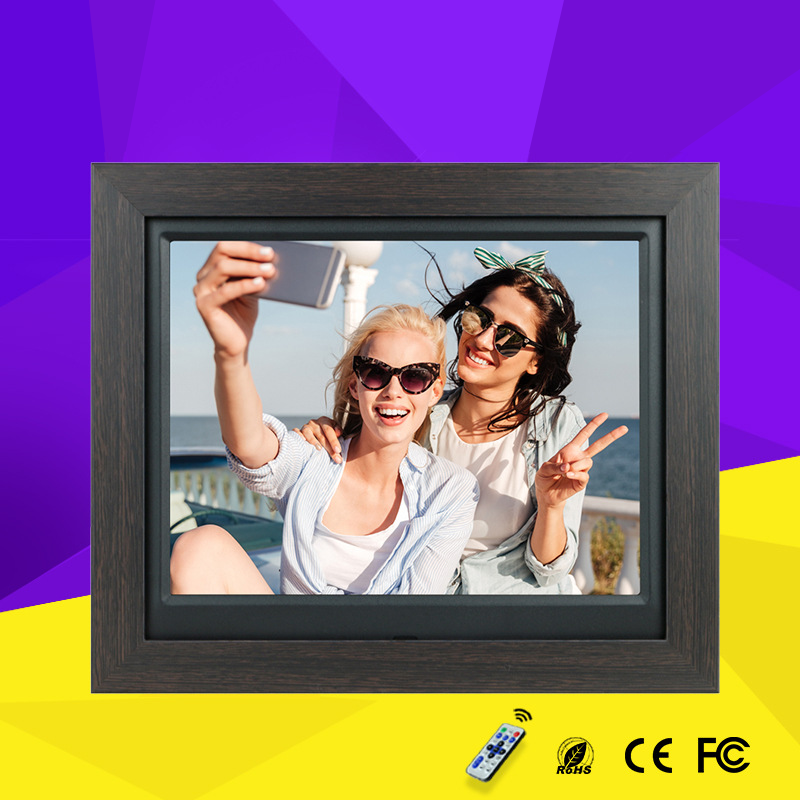 PACKAGE CONTENT
1x Electronic Picture Frame
1x Power Supply
1x Stand
1x Remote Control
1x User Guide