Your Extra Pair of Eyes to Help Keep You Safe
"Getting the CycloBeep is one of the best decisions I have made for home security! It just makes me feel extra seen and safe."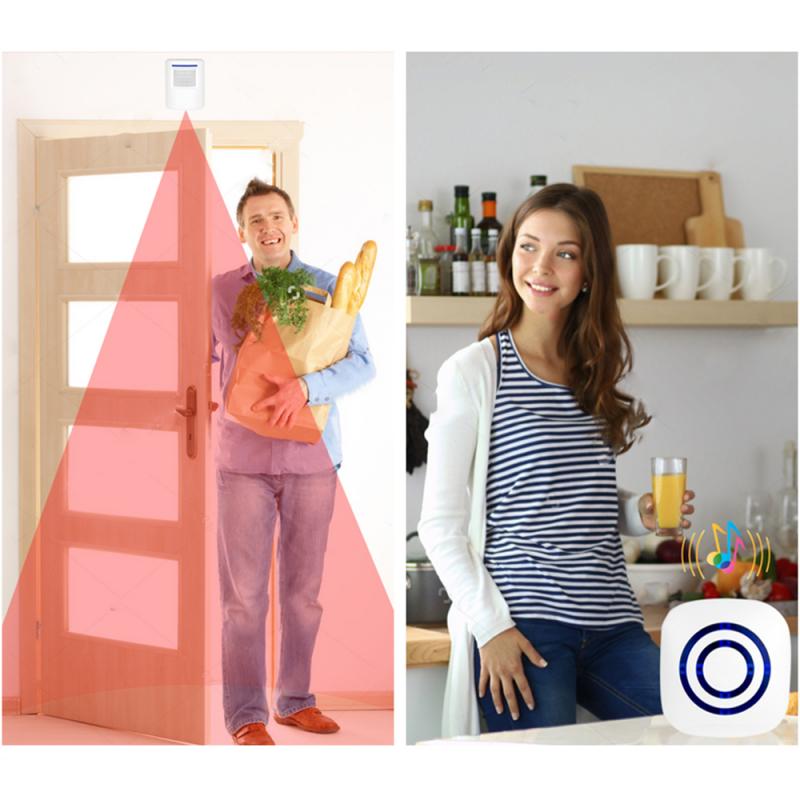 With ever increasing concerns on home security, one of the best investments you can make for your home and commercial properties is getting a driveway alarm with highly-sensitive sensors.
The CycloBeep driveway alarm with 38 alarm tones is created for this very purpose - to provide your home and business centers extra security. This easy-to-install driveway alarm with sensor that works within 200 feet is your best bet against intruders, burglars, people invading your privacy, and animals that threaten property. 
Why Choose CycloBeep? 
An easy-to-install driveway alarm that works just as good as professionally-installed options. One of the best things about the CycloBeep is that you won't have to deal with complicated wirings just to install it. It's wireless and a breeze to install.
Battery-powered driveway alarm with long-lasting capacity. The CycloBeep only consumes low energy - the battery can last up to 1 months.
Great not only for driveways. You can use the CycloBeep not only for driveways but also for bedrooms, kitchen, alleys, backyards, and patios.
You have multiple ringtones to choose from. You can fully customize the beep that you're getting - you have up to 38 ringtones to choose from.
Has a wide coverage. The CycloBeep driveway alarm scans for motion within a 200-feet range.

🚨CycloBeep Features🚨
➡️ You can choose between LED Flash Alarm or LED Flash + Sound Alarm. The alarms for the CycloBeep comes in 2 modes - you can use the light alarm if you want to be discreet, or a light alarm with sound for clearer warnings.
➡️ Offers wider detection - can detect motion within 200 feet. You surely won't miss any possibility of intruders, burglars, animals, or vehicles roving around your house. The CycloBeep can already detect these movements at a range of 200 feet.
➡️ Features Passive-Infrared Sensors for better motion detection. CycloBeep comes with Passive Infrared Sensors that makes the alarms ultra sensitive to movement. The CycloBeep is one of the most reliable alarms out there.
➡️ Can detect all types of movement from people, animals, and vehicles. Whether you're keeping an eye on burglars, expecting people to come over, waiting for a delivery, or guarding your house from pests and animals that damage property, you can trust on the CycloBeep.
➡️ Multipurpose driveway alarms you can use for home and business properties. This multipurpose driveway alarm can also act as a doorbell, a door chime, a store monitoring alarm for customers coming and out, and as a security device for both home and business use.
➡️ 100% Easy to install! All you need to do is to attach the CycloBeep on your walls, and you're good!
Installation Steps
Plug the receiver into the socket and power on, open the battery cover of the detector and insert the battery.
Put the rotating bracket into the back of the detector to jam
Push the detector switch to the ON position and wait for 10 seconds to enter the normal working state after self-checking time.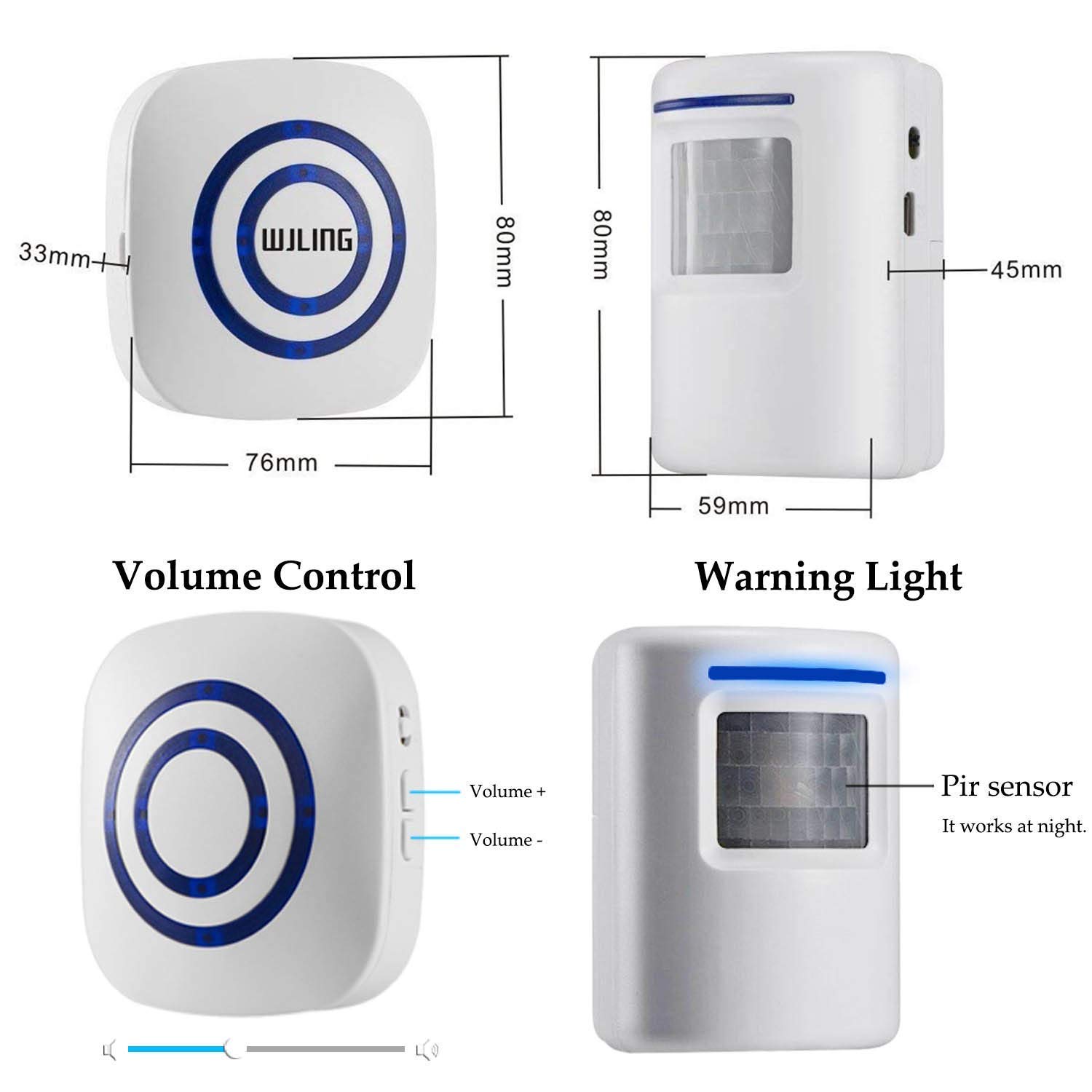 Specifications
Working Voltage of the Receiver:110V-240V
Working Voltage of the PIR Sensor:4.5V 3 AAA batteries(not included)
Working Range: Up to 229 feet (70 meters)
Infrared Sensing Range: Up to 23 feet (7 meters)
Receiver Size: 3.14" L x 2.99" W x 1.29" H (80 x 76 x 33mm)
Sensor Size: 3.14" L x 2.32" W x 1.77" H (80 x 59 x 45mm)
Weight: 7.76 ounces (.22kgs)
Receiver Switch Settings:M
Music source: 38 different ringtones.
Volume Adjustment: high, middle, low
Notice:
Try to avoid installing the sensor in a location directly facing the large air flow and close to the heat source. (Such as: cold air outlet, exhaust fan port, electric stove or nearby heating, etc.). Do not install the sensor directly in a place exposed to the sun and rain, or close to metal objects.
The sensor should be installed at a height of about 2 meters; the horizontal detection of the sensor is more sensitive than linear detection (the human body directly faces the sensor), and it should generally be installed on the side or top of the entrance gate, and adjust the sensor to a suitable position through the mounting bracket. In order to achieve a relatively good sensing effect
The interference between the sensor and the receiver should be minimized as much as possible. Under the obstacle of a wall, the distance between the sensor and the receiver should be controlled at about 20 meters.
If the doorbell has a short receiving distance or malfunctions, please check the detector battery or replace it.
If the ambient temperature is too high (more than 30 degrees), the sensing distance of the detector will be shortened, which is a normal phenomenon.
Packcage Include
1 X receiver
1 X sensors
1 X manual