Cute Kids Alarm Clock with Customizable Sound, Light, and Alarm Features That's Easy to Use for Both Kids and Parents!
The Best Kids Alarm Clock for Sleep Training - 100% Easy to Use, Adorable, and with Kid-friendly Features
Sleep training is now made easier with this kid-friendly, super cute, 100% customizable kids alarm clock! With cute LED clock faces, night lights, and various fun sounds to choose from, parents and kids can use the BearSnooze to set alarms for sleeping, waking up, doing homework, and more!
BearSnooze is an alarm clock for kids that will train your child to get familiar with routines and with time management. With a simple and easy LED display, your kids can quickly tell time. You can assign customizable light effects to assist your kids in distinguishing different time blocks. Choose from up to 5 sounds that you can conveniently match with different activities.
The BearSnooze comes with programming that makes sleep training and time management easy for parents and kids!
The BearSnooze Sleep Training Kids Alarm Clock is for Your if...
👍 You're looking for an alarm clock that is best for kids. Most alarm clocks are too noisy, too disruptive for your kids. The BearSnooze comes with gentle night light and even non-intrusive alarms.
👍 You want an alarm clock that can help you with sleep training. The BearSnooze offers a fun way of helping kids be familiar with sleeping and waking up routines.
👍 You're all about alarm clocks with easy programming that won't mess up with your sleep and activities. No complicated processes just to set the alarms. The BearSnooze is 100% easy to use for parents and kids alike.
👍 You want an alarm clock you can customize for various activities. The BearSnooze is multi-purpose. You can use it to train your kids with homework, playtime, and screen time.
👍 You want a durable alarm clock. This silicone kids alarm clock can stand any bumps and falls. The parts are well-made, too.
👍 You prefer a kids' alarm clock that kids will love! The cute BearSnooze is truly hard to resist!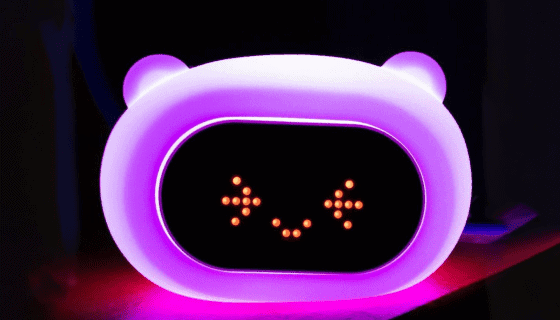 🌟BearSnooze Kids Alarm Clock for Sleep Training Features🌟
What will you get from the BearSnooze? Here are just some features that make this kid's alarm clock a best-selling pick.
Customizable Night Lights That Will Help Kids Know It's Time to Sleep and Wake Up
You can easily set the night light to different colors. Assigning each color for different activities is made possible with the BearSnooze. You can assign a color for sleeping, waking up, taking a nap, taking a bath, or even doing homework. Even if your kids can't tell time yet, they will be able to identify the colors associated with the BearSnooze.
Up to 5 Kid-friendly Alarm Sounds to Choose From
Regular alarm sounds too much for your kids? The BearSnooze comes with 5 gentle tunes to remind your kids it's time to take a nap or wake up. The sounds are fun and are non-intrusive for kids. You won't have to worry about grumpy kids waking up from strong alarm sounds.
You can also match the light effects with a specific activity so that your child will know when it's time to do a task.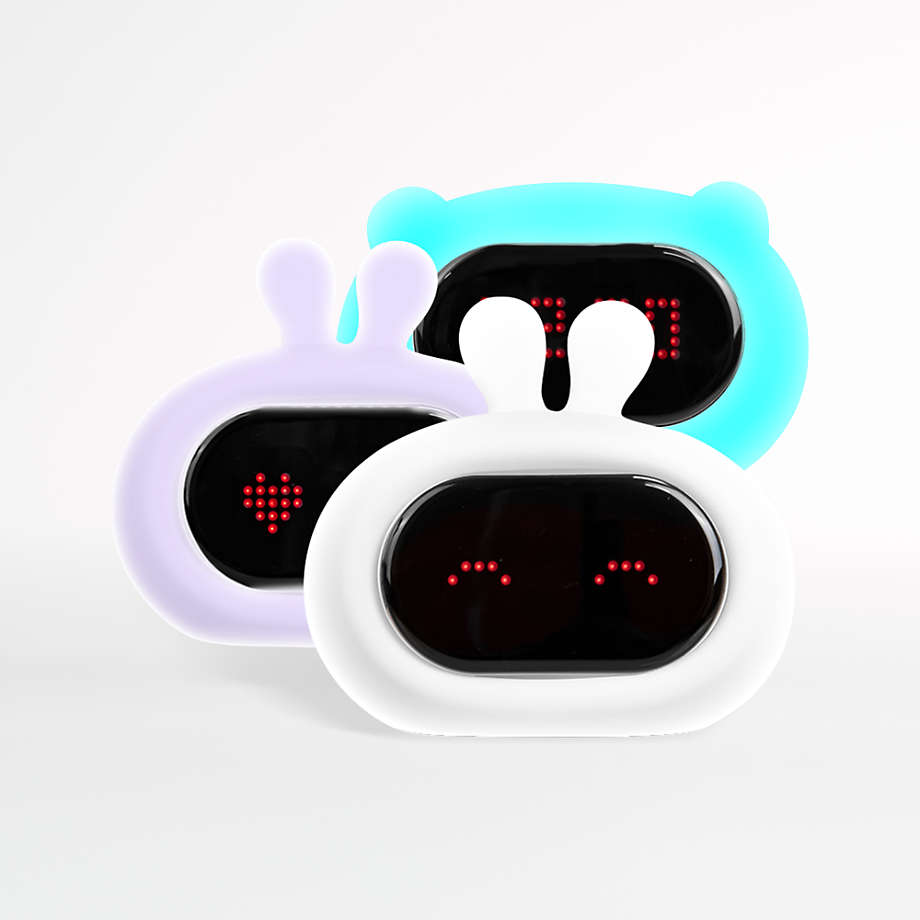 Easy to Program - No Alarms Sounding Off at Random Times!
Good news, parents - this alarm clock doesn't come with any complicated set-ups. The BearSnooze comes with a simple programming set-up that helps you set alarms with one touch of a button. The buttons at the back of the clock include a lock program that prevents alarms from going haywire.
Bright LED Clock Faces That Also Include Fun Icons That Kids Will Enjoy
Are your kids not a big fan of alarm clocks? They will enjoy the BearSnooze. This alarm clock comes with fun clock faces and adorable lights that will make your kids look forward to bedtimes, wake-up moments, nap times, and other timed activities.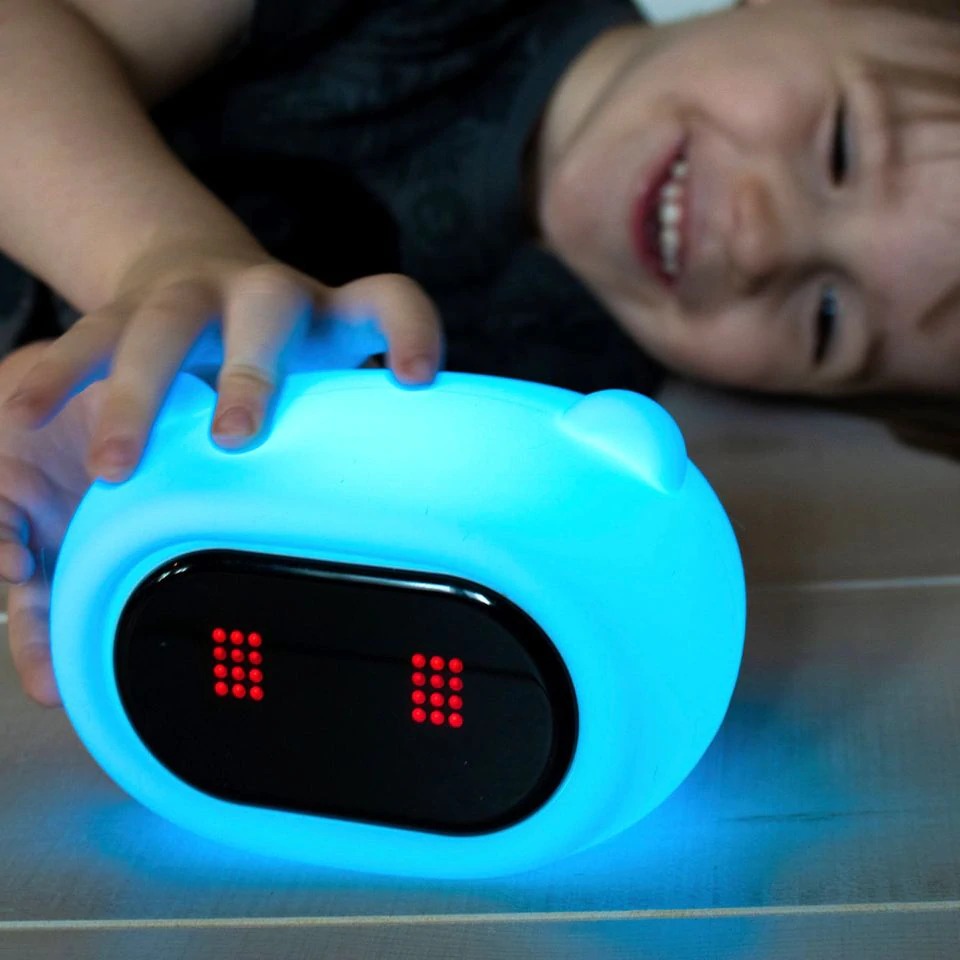 Cute Facial Expressions that Will Teach Kids It's Time to Sleep and Wakes Up
The BearSnooze comes with various facial expressions that will also help your kids know when it's time to sleep or take naps.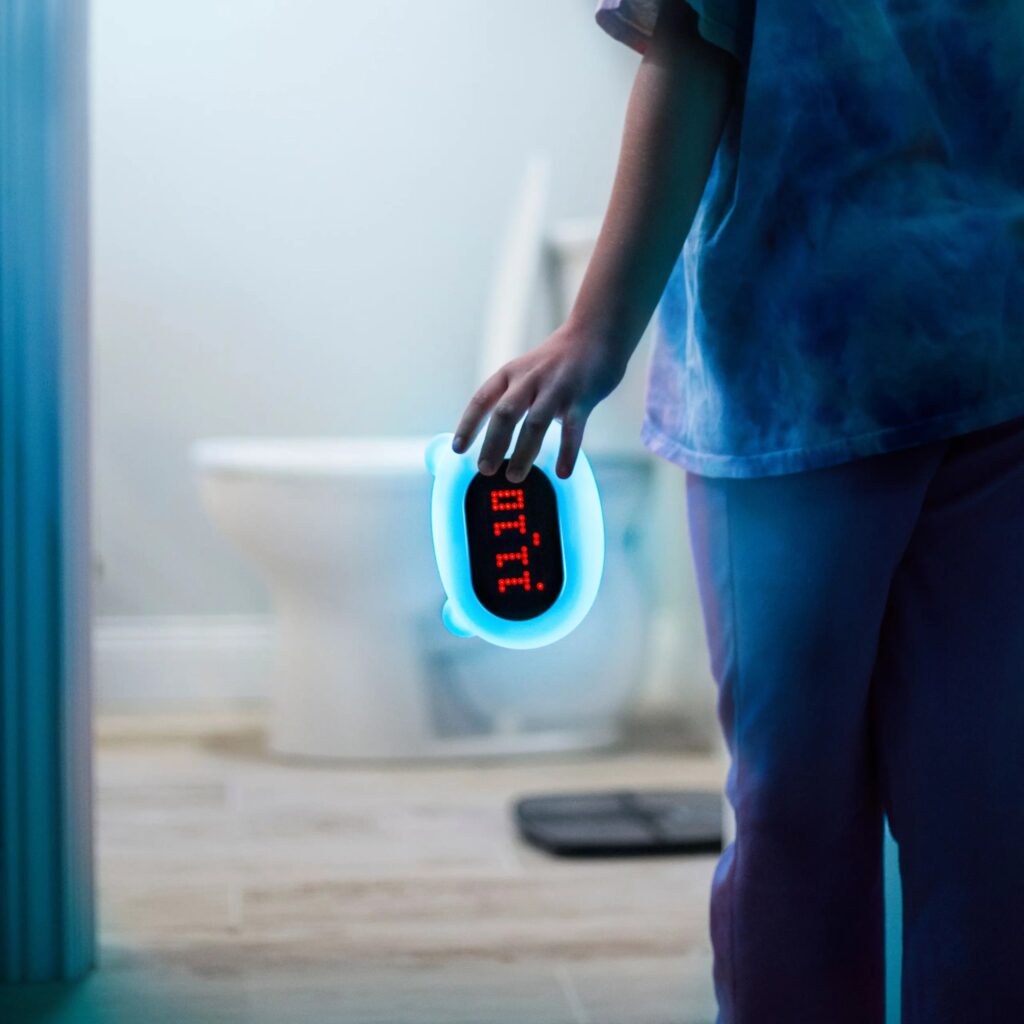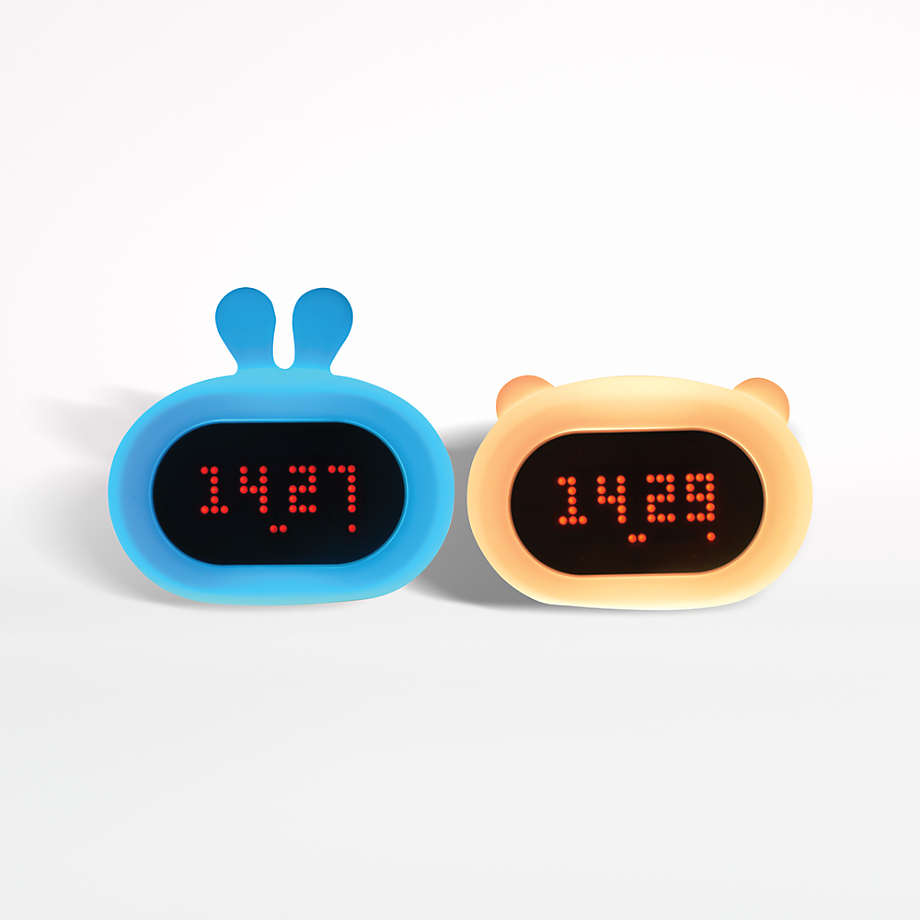 Specifications
Product weight: 330g

Battery capacity: 18650 1200mAh (lithium battery)

Input: DC 5V 500mA

Maximum power: 1.5W

Packing weight: 393g

Alarm Light (Rabbit) Dimensions: 6.1 x 3.4 x 4.3 inches

Alarm Light (Bear) Dimensions: 6.1 x 3.4 x 5.8 inches

Input voltage: 5V/1A

Product material: ABS+Silicone

Product light color: warm white + eight colors

Charging time: 2~4H

Switch Type: Button Type
Package Includes
1 * Kids Alarm Clock
1 * USB Cable
1 * Manual